The trellis isn't 100% complete, but all I have left to do is put some kind of a pallet looking roof on it to match the walls and I should be all set. My goals in this project were to build a trellis that's strong enough to support the weight of mature Kiwi plants and also something that would house some of the other outdoor stuff I keep out there for the winter.
These pallets were freebies from work. They're 6' wide and 10' long. I dug a hole and dropped a 4x4x8' in the hole just to stiffen up the corners. Then I nailed the pallets to the posts. It's not the worlds greatest or strongest construction project by any means, but for a trellis, it'll work just fine but I think there's some room for improvement for sure.
This is my first attemp at getting Kiwi's in the ground. I'm nervous that I planted them way too late in the year, but I'm hopeful that they'll make it to next year and start to grow. I dug holes, and then filled them with potting soil & seed starting soils that I had left over from earlier in the year. Before putting the starts in the ground I tried to mix the fresh soils I put in with some of the dirt I just took out to make the hole. Once I had about a 50/50 mix I planted the sampling Kiwi's and put a layer of mulch over the top. I gave them a little bit of water and wished them the best of luck.
Here's some pictures and
if you see anywhere that I could make some improvements please speak up
.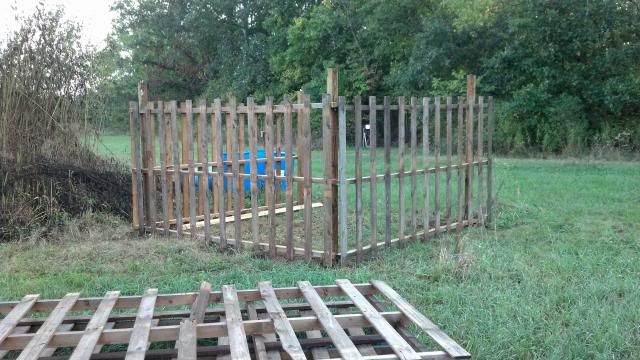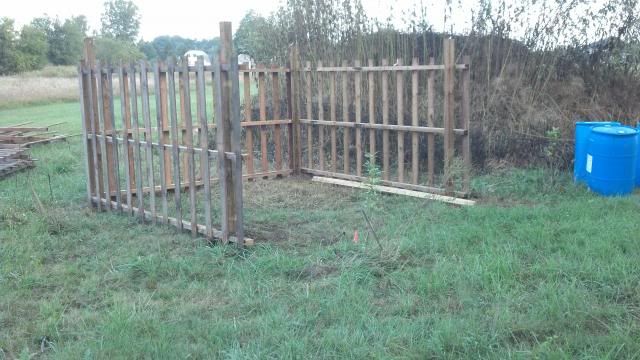 I don't know if I'm doing it right or sentencing these Kiwi's to a winters death, but from what I've read online I think I've given these guys a decent chance of survival and hopefully they make it. If anyone has got some suggestions I'd love to read them. I'm in North East Indiana and the soil in this particular area is a little on the sandy side.