Hello, I've got a pair of FloridaKing peach trees that have issues. Both trees are about three years old.
Tree #1 had an animal crawl up it last year and broke off one primary branches. Now all the tree's growth is on the right side. It's not leaning yet, but I fear what it's going to do in another 3-5 years.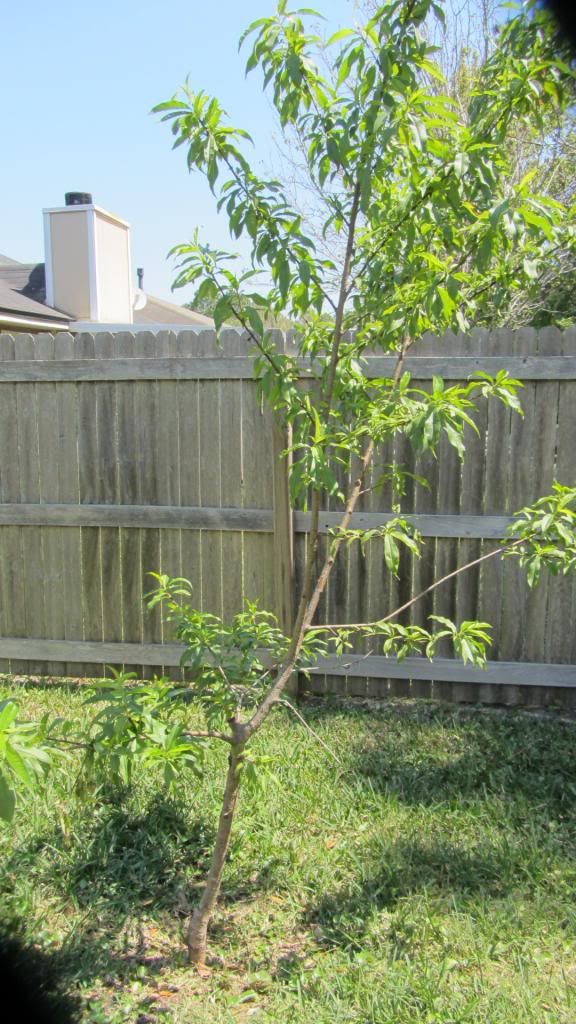 Tree #2 has a crooked trunk as well. It's primary branches are intact, but I'm not sure what it's going to look like a few years.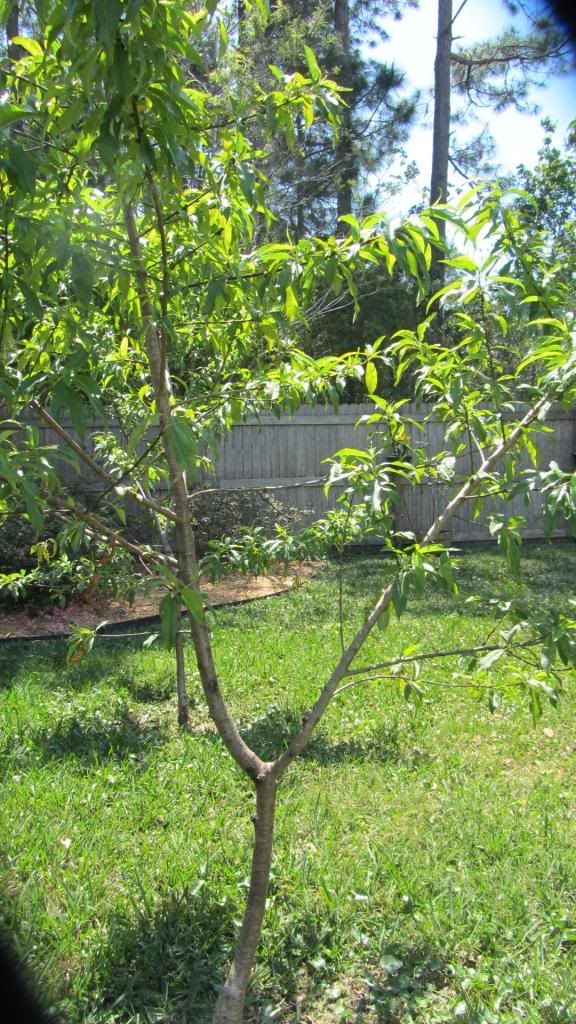 Side note, I haven't gotten a darn peach off these trees yet. Last year all the green peaches got worms and fell off. This year a late freeze killed all the tiny peach buds. I was at the home improvement store today and saw some young peach trees with nice straight trunks for less than $20. I'm seriously considering chopping these down and starting over. Is that a reasonable decision?