I have a mango tree I grew from seed. It's about 4 years old and growing well. When spring comes and temperatures warm up, it will go outside for the summer.
But last fall, it developed a split in the bark of one of the forked trunks. And the light colored spots on the leaves are new and developed during the winter.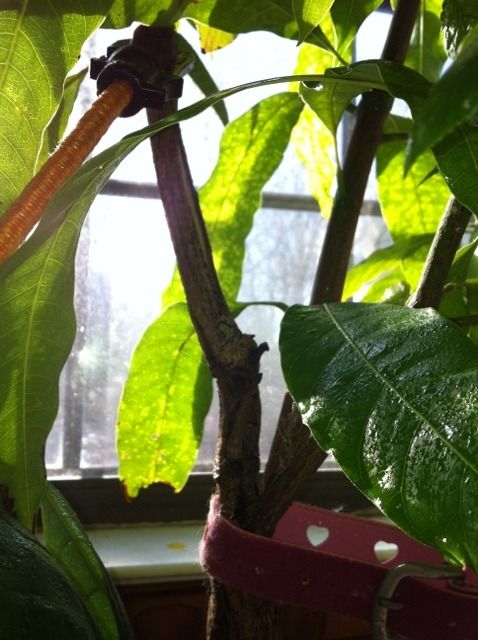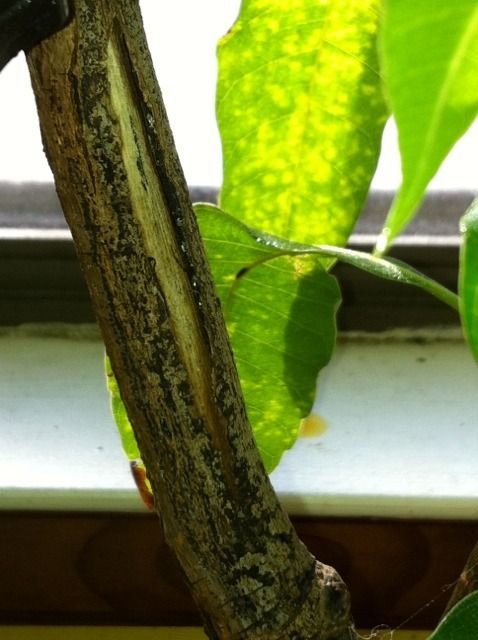 If the split in the bark which faces upward could become a potential point of disease infection/pet infestation, I might lop it off at the trunk joint as preventive and focus on growing the other trunk.
I don't know what the light colored spots are either. Fungal issues from misting every day? I can't see any here, but I'm dealing with two spotted mite infestation in another room.