Here is my attempt at fig cuttings propagation.
Here are branches from my Desert King fig tree.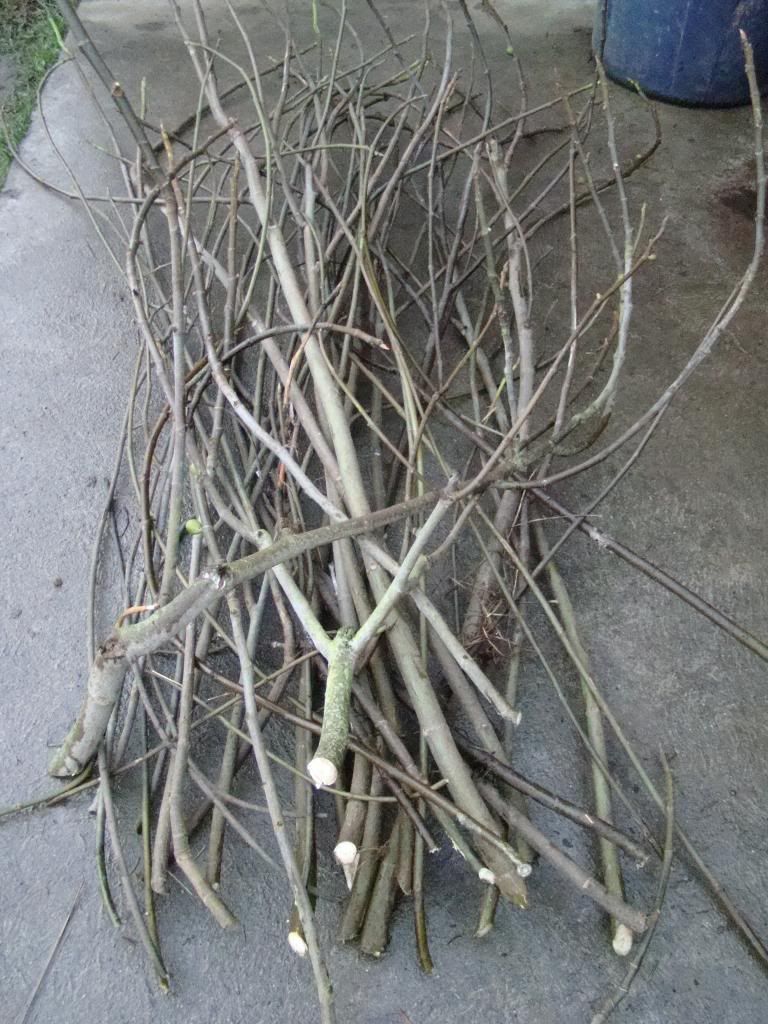 Next I removed this years growth and discarded the rest.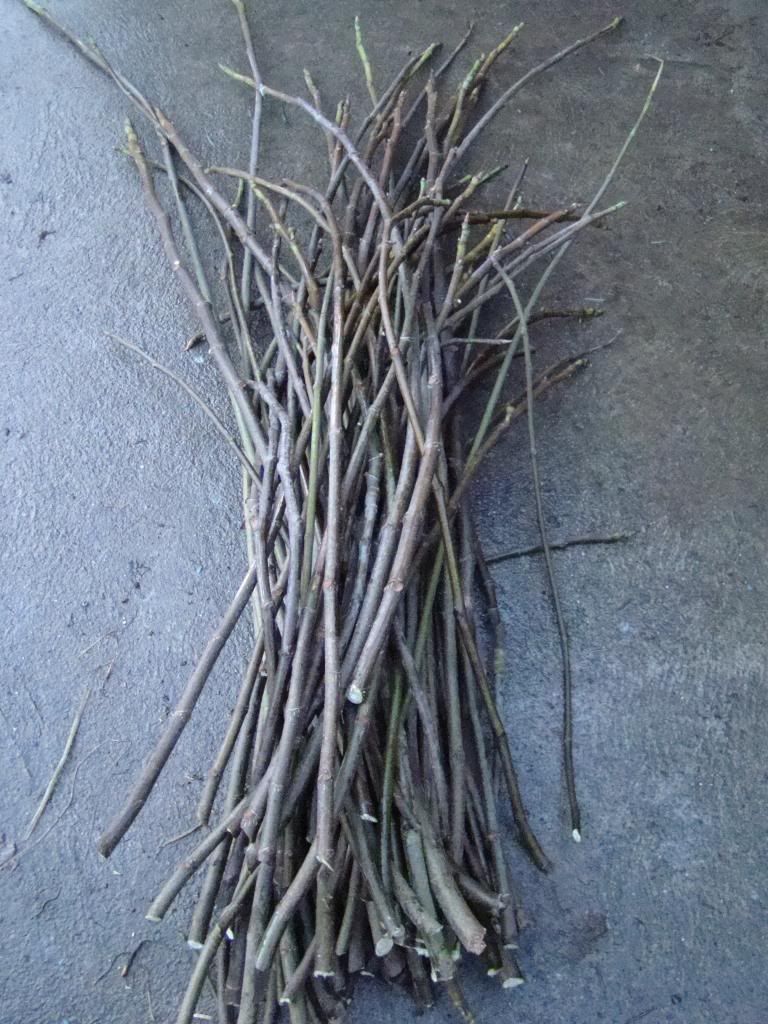 In this picture I cut the branches into about 1ft lengths.
In the bottom of this tote is some left over seed starting mix. 1 part sand, 1 part compost and 2 parts coconut fiber. I pushed all the cuttings into the mix. No rooting hormone.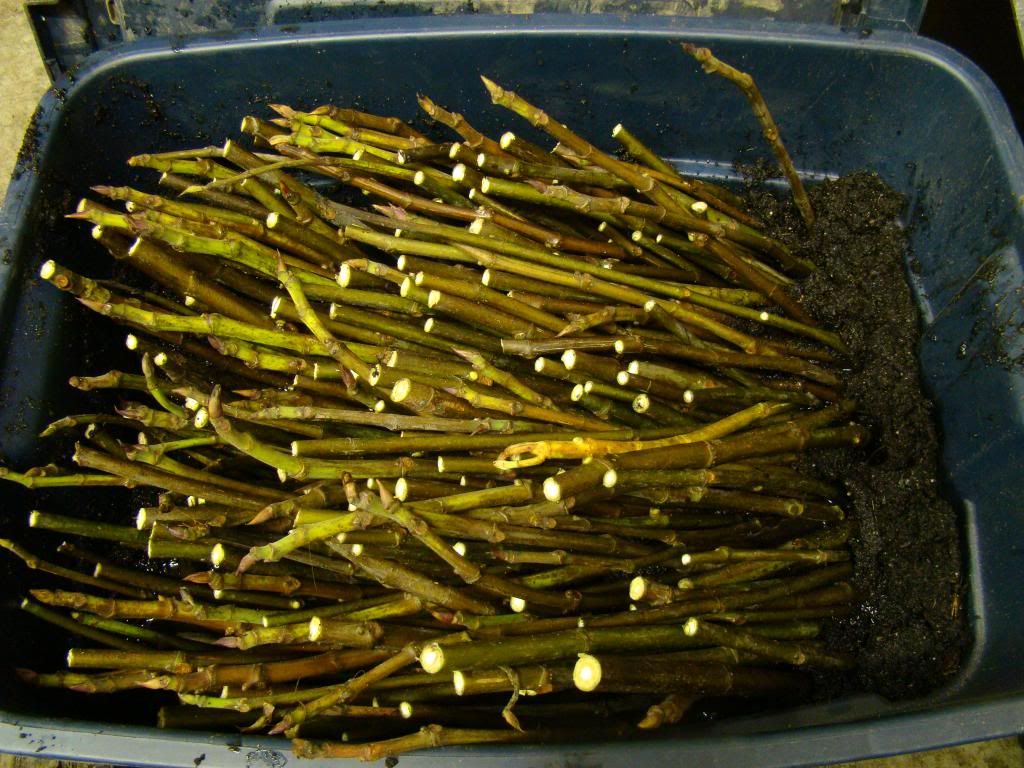 The mix is a little wet so I will drill some holes tomorrow.
I have a waterbed heating pad I may set the tote on. Not sure it's needed, but I think it will help.
Eric