Hey All,
I've posed about this specific tree before, and while Ive recently gotten a huge growth spurt, the older leaves are showing some sort of deficiency symptoms. I'm not sure what they are.
This lemon tree is potted in citrus miracle gro potting soil, has a grow light on for 12-16 hours per day ~2 inches from tallest leaves.
The symptoms are showing on the older leaves, the oldest leaves are started to fall off, here are two pictures I have taken.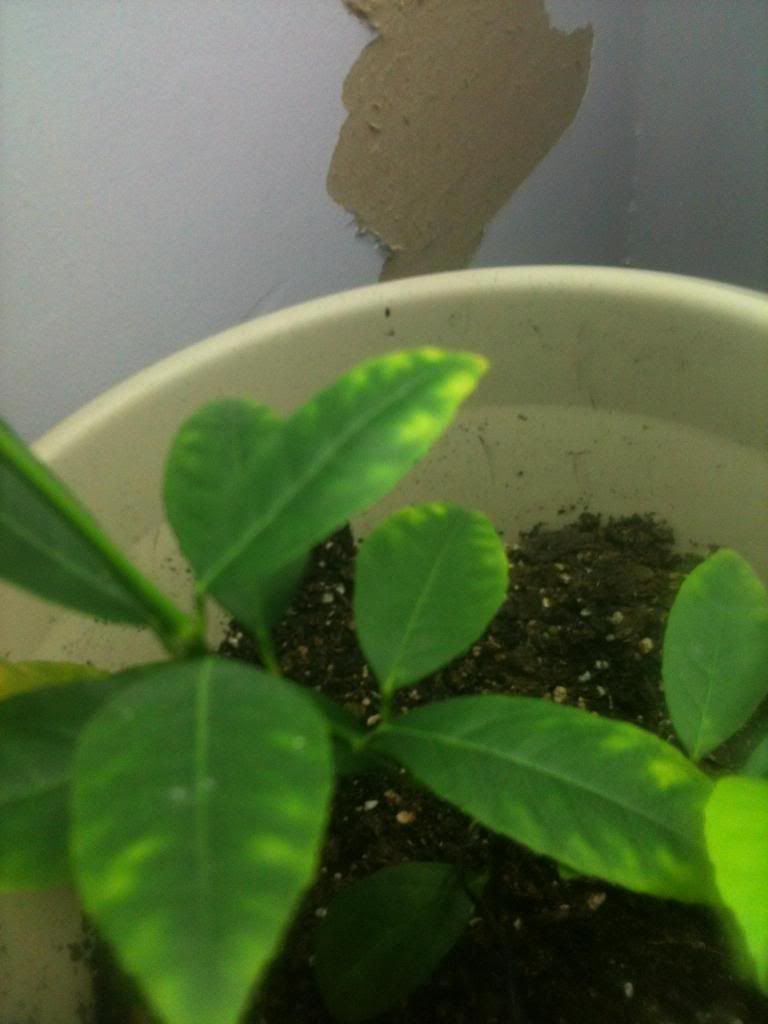 Any help would be greatly appreciated! I love this little plant :]