I recived a cutting of a night blooming cactus from a neighbor with a ton of it.(50+yearold plant). The cutting was around 2ft in leangth with one bud on it. It bloomed 4 days later(middle of the night of course). I have put it on a tree out in front of our yard wich got it going. It put off a ton of branches onto the tree and has broken off the main stem that was in the pot i got it in. I was told that these cacti were the plant that produced dragon fruit, and after seeing the bloom last year I belive it. I was wondering if these was a method for getting this plant to put off buds(I have no idea what young buds look like on this plant). I was also wondering if someone could ID the type of night bloomer it was. I think its a Hylocereus. I was also wondering how to go about swaping pollen between 2 flowers(assuming i get any).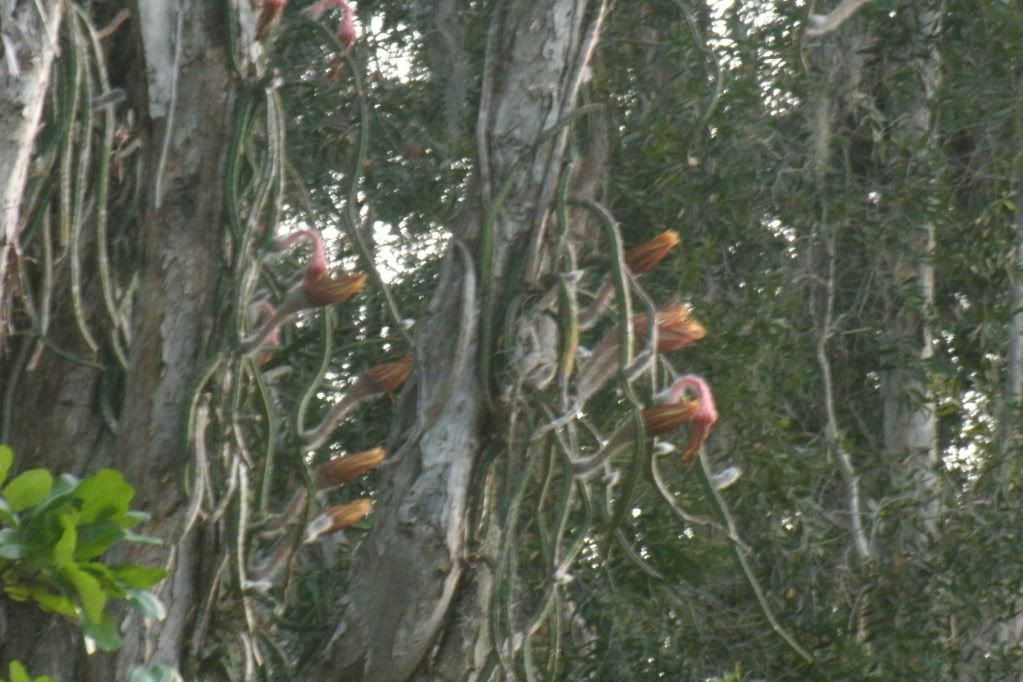 The group of trees it came from, COVERED in the plant and flowers.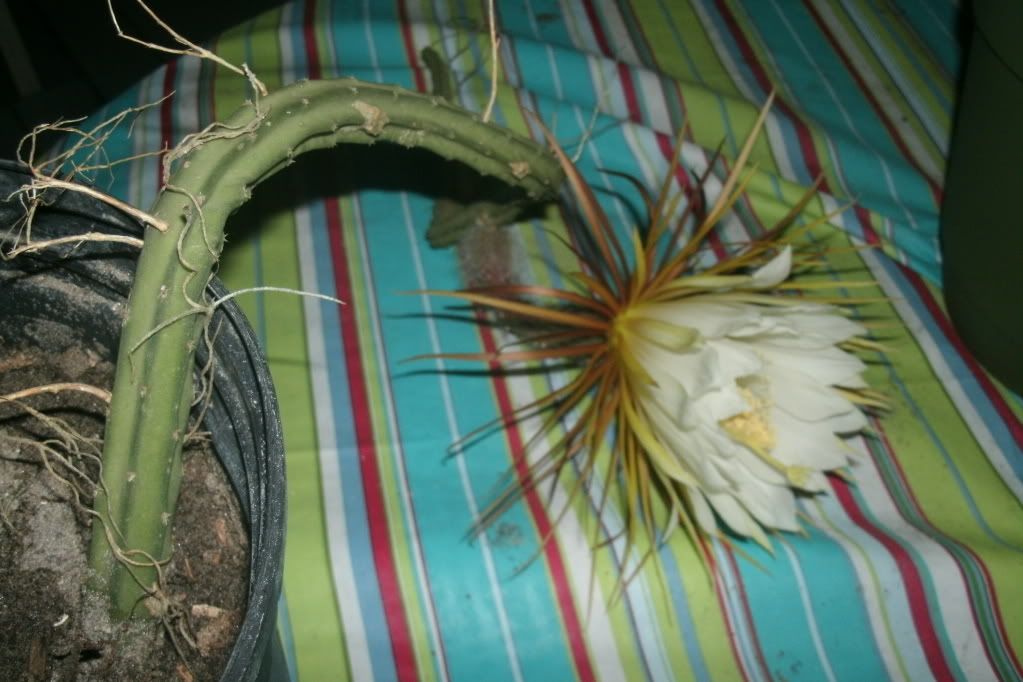 The bloom.
Ill update with some pic of what it now looks like later on today, its photoshoot day for all the animals. Got me a orchid covered bottle brush tree that will make good for backgrounds.