My two dwarf peaches (west side of Sacramento Valley) are seriously infected/infested with something unpleasant. Based on info from the UC Integrated Pest Management Program, the gummy material at the base of the tree is likely due to Peach Tree Borer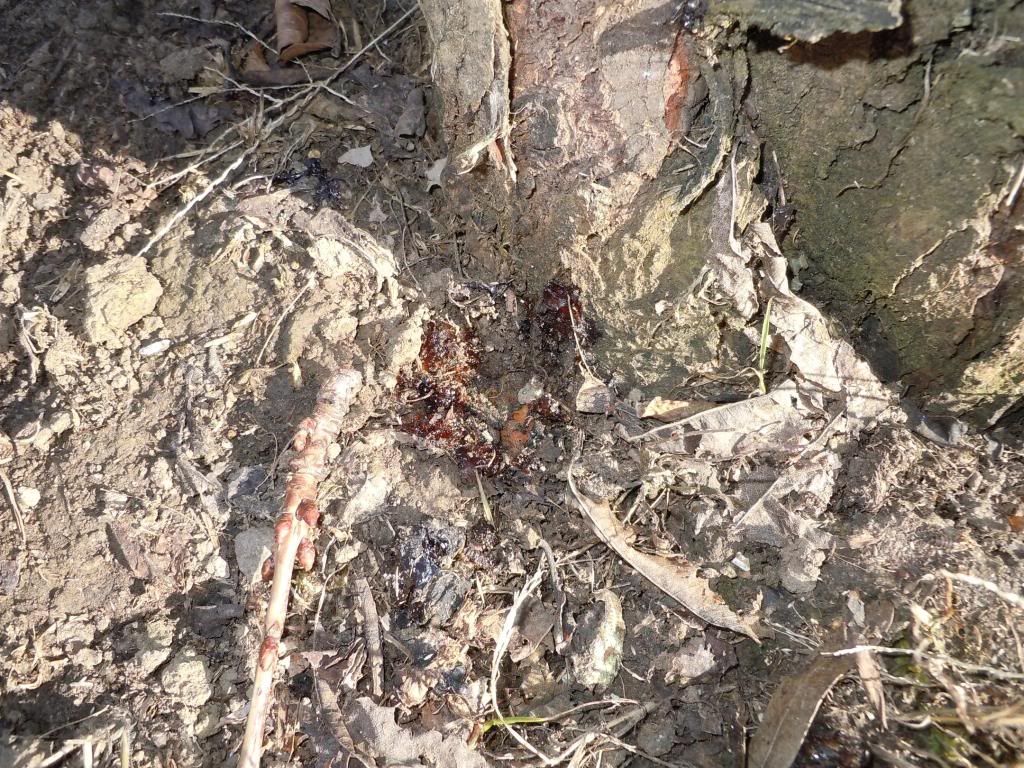 However, everything I read about Peach Tree Borer describes them occurring at the tree base and on the trunk - I am seeing nothing on the trunk and lots of problem areas on the limbs. Again based on the UC IPMP, the most likely candidate I see is the Pacific Flathead Borer. The next photo below is from UC IPMP showing flathead borer damage. The ones following are some of the problem limbs on my trees. Most of the wounds have a lots of an amber gelatinous material. The last photo shows what appears to be an older wound with none of the gelatinous material, just a little sap, and one hole bored into the wood at each end.
Can anyone suggest candidates of what I might be dealing with? Perhaps both kinds of borers? Any suggestions on how to fight the infestation? I appreciate all help/suggestions. Thanks.
Tom