I have a small Japanese Maple that I purchased from a local grower here in Fort Worth. It isn't doing very well. I have been watering it as I was told to, keeping the soil moist but not terribly muddy, and I had kept it in direct light until temperatures in Texas grew to be almost 100.
It was then that I noticed the leaves starting to curl, so I took it inside so the sun didn't scorch it.
The last time I watered it, it was very very dry outside, and I had watered it 2 days prior.. the soil was already starting to dry out.
Now it's leaves are starting to curl up and turn light brown, beginning with the tips of the leaves, moving inward.
I don't know what's wrong with it, but it's in the same nursery pot that it came in, which is well draining and surprisingly roomy for how small the plant is.
The soil appears to be a mixture of regular organic potting soil, coarse sand, and some kind of peat moss. It's very spongy. It does not have mulch or anything.
Also, the soil, as I said, is kept moist. I have thought on the possibility that I might have over-watered it.. and when the leaves started to curl, I thought that maybe it was in need of some kind of plant food- so I gave it a little bit of food that was developed for Azaleas, but could be used on trees and shrubs like maples and crape myrtles.
Under the leaves, I've noticed some small white specs that are so small, you can barely see them. Could they be mites?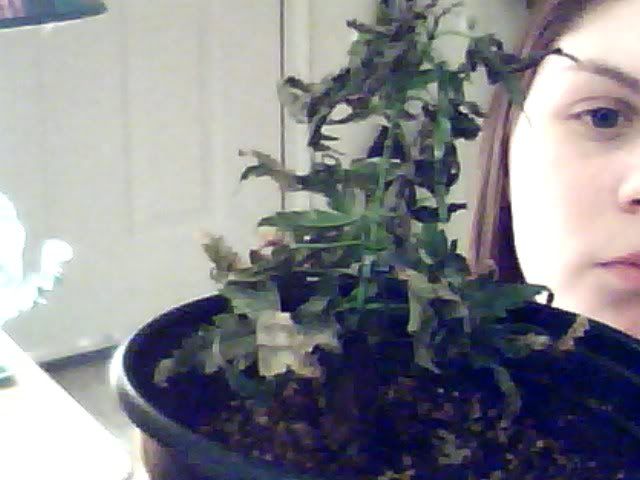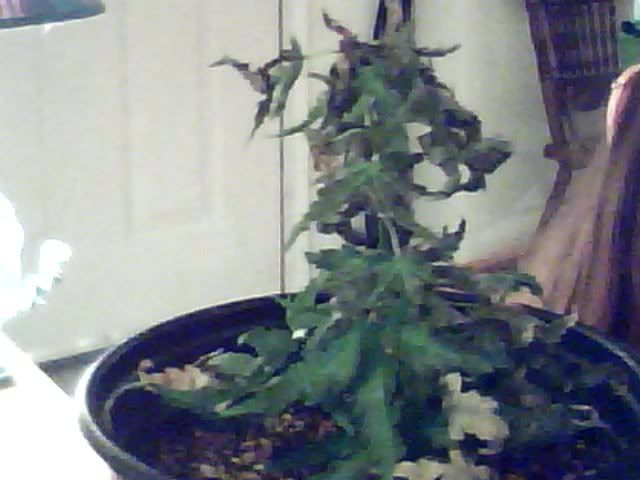 The images are grainy, and I apologize for the quality. I'll try to find my camera to get some pictures of the white specs on the leaves.