In July of last year a person brought in a caterpillar that they found on their apple tree. They wanted to know what it was. It turned out to be a Cecropia Moth caterpillar. They did not want it back, so we put it on our apple tree at home.
Caterpillar on our apple tree on July 9, 2007: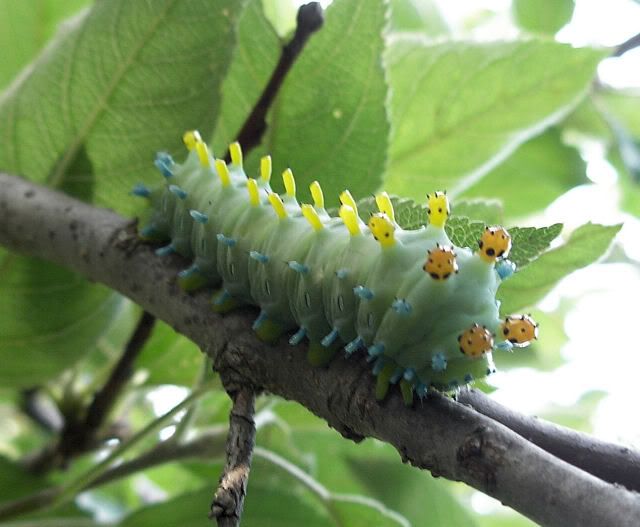 Caterpillar on August 1, 2007: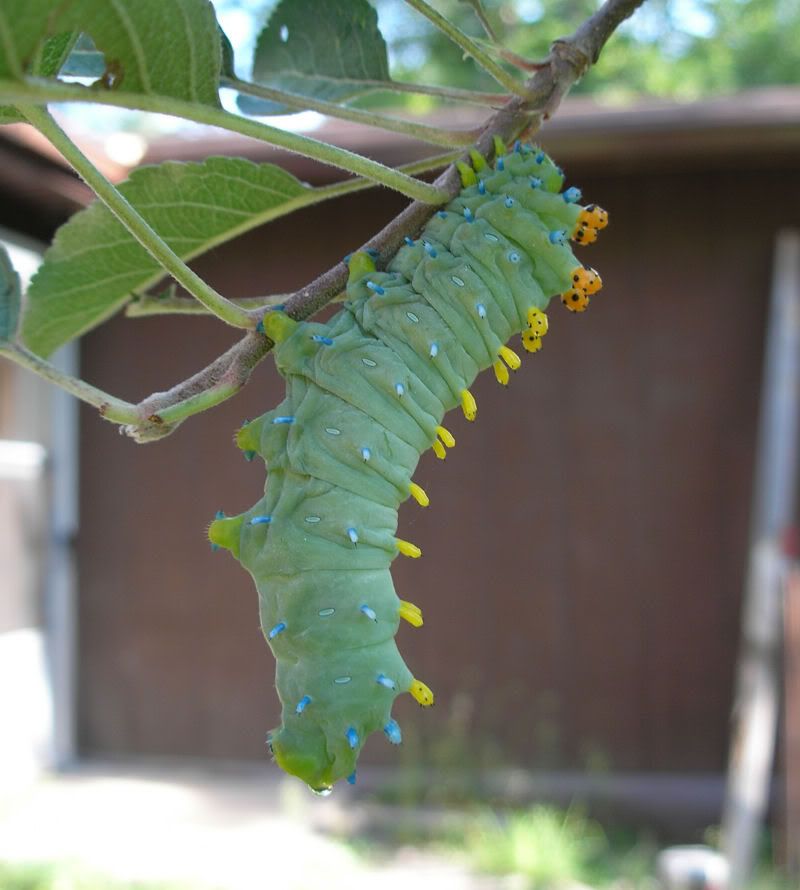 We lost track of the caterpillar after that, but rediscovered him as a pupa in the top of the apple tree on January 5, 2008: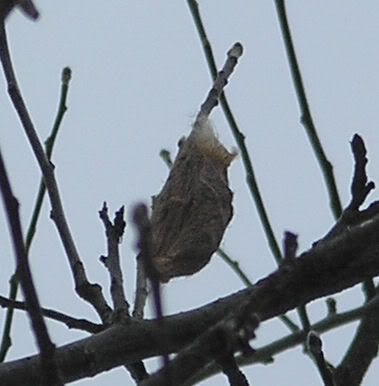 We saw the birds start to pick at the pupa, so we removed it from the tree and placed it in a screened enclosure in an unheated garage for the winter. In late spring we kept the pupa in the enclosure, but moved the enclosure outside so that the pupa would be exposed to the natural weather of spring. Today the adult emerged from the pupa: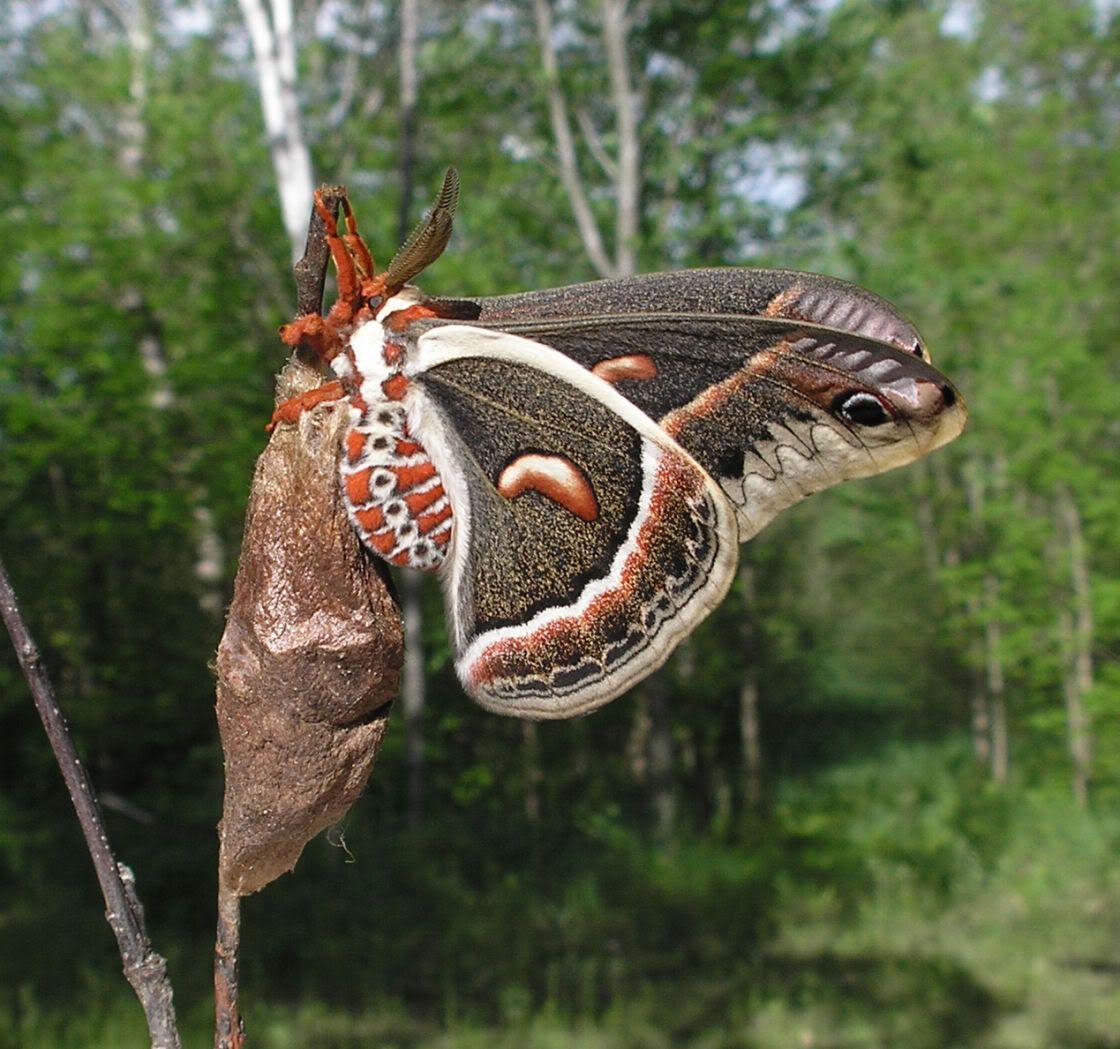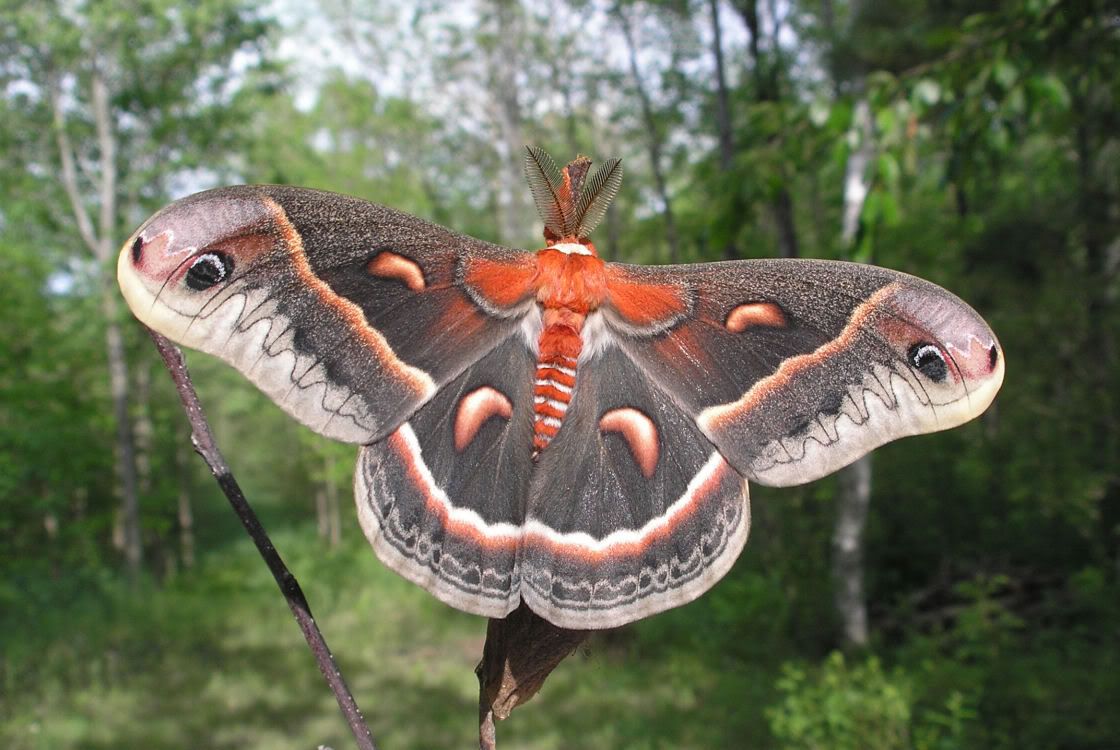 .
Note: Click on photo's with a dotted border to see them full size. On some you will have to click a second time.