last year these spiders were every where i turned...they are huge and scary. this guy here is a little smaller then the palm of my hand (although it would never be there). is it poisonous?...

or should i just let them be?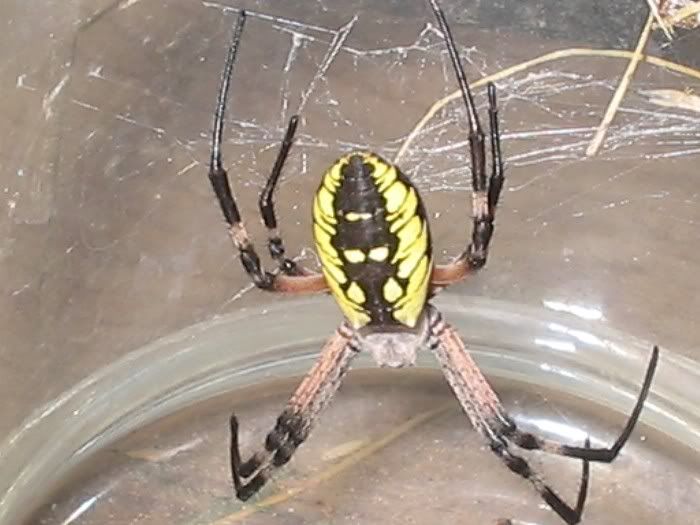 i changed the design of my garden this year to include paths so i could avoid them more...they build the webs in one night and they are massive stretching from one plant to another, like some scary horror flick...i have seen the first one this year just a few days ago...i just hope the paths help....