I was checking birdhouses one more time before serious nesting activities started to make sure none of the occasional wasps I've seen around the garden decided to move in. These were birdhouses that I'd inspected and emptied of all debris and any insect signs -- and dust bombed with diatomaceous earth -- about a month ago so I was mostly expecting empty boxes.
Instead, this is what I found: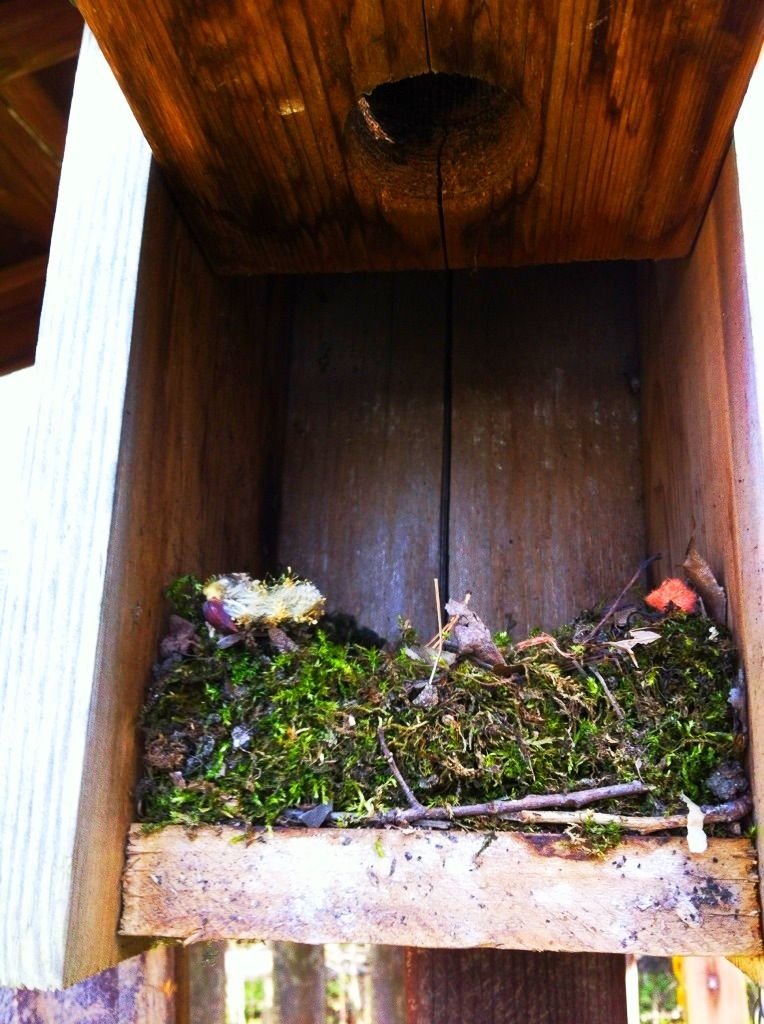 I've come across male house wren stick creations to entice females, but I've never seen this kind of soft, cushy moss bedding before. Showed the kids and told them it almost looks like a fairy house and asked them if THEY had done it -- but they said no.
Then it occurred to me to open another birdhouse that I KNOW a chickadee has been showing interest in, often scolding me for wandering too close, and occasionally showing the house to prospective mates... And, guess what? I found the same cushy moss bedding in the bottom