Indeed, I did put the acorns in the frig from early September to mid November. Then I put some of the acorns in zip locs with a small amount of potting soil and placed them under my grow lights. I had been peeking and could see some small roots begginning to pop out of some of the acorns.
I knew the little acorns in the zip-locs had begun to sprout a bit, but I was amazed when I looked a little closer last week. I had purchased some miracle-gro potting soil to transplant a few, and was glad to see the germination process so far: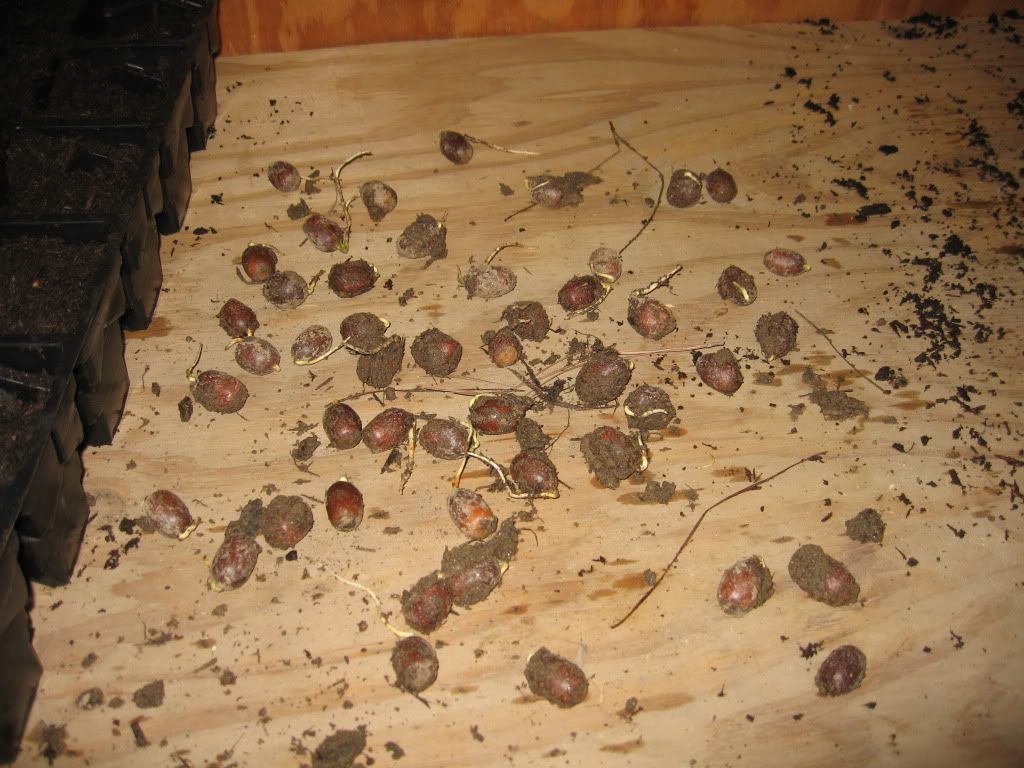 I filled some rootmaker flats with the potting soil, tried to make sure the root was straight into the soil, watered them good and placed under lights.
While I was in the greenhouse I got a quick picture of my bell peppers: