Thursday morning was like any other morning... mom and dad alternating feedings.
But during Thursday afternoon, everything changed. The babies were left alone for hours.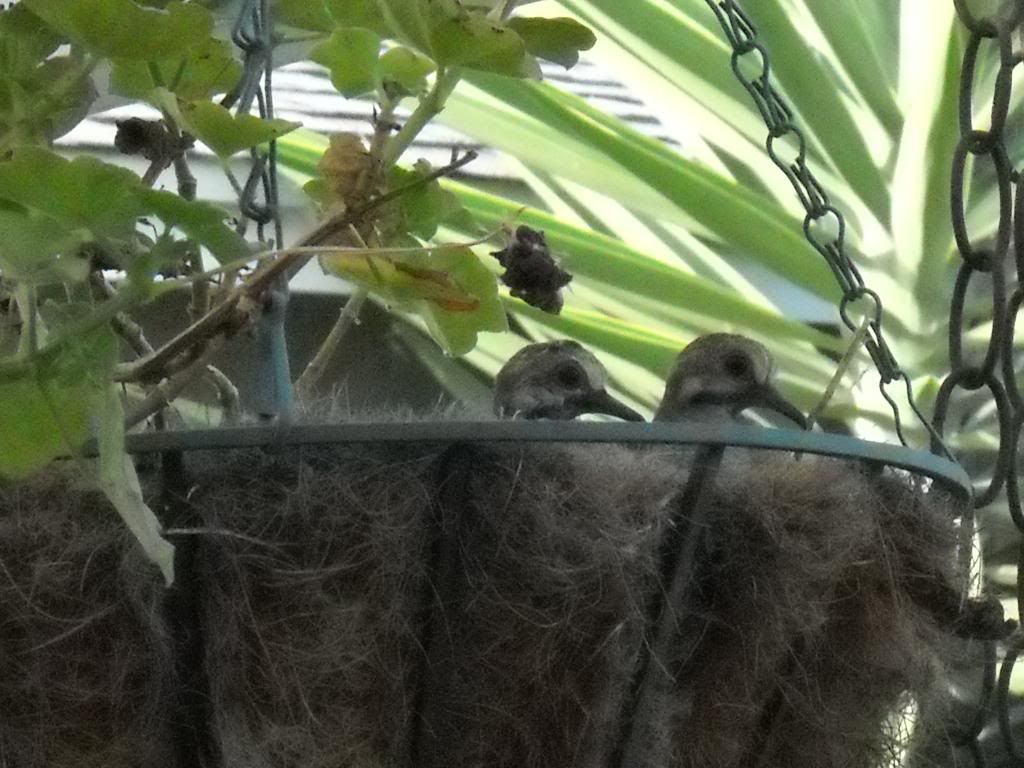 All afternoon, evening and into the night.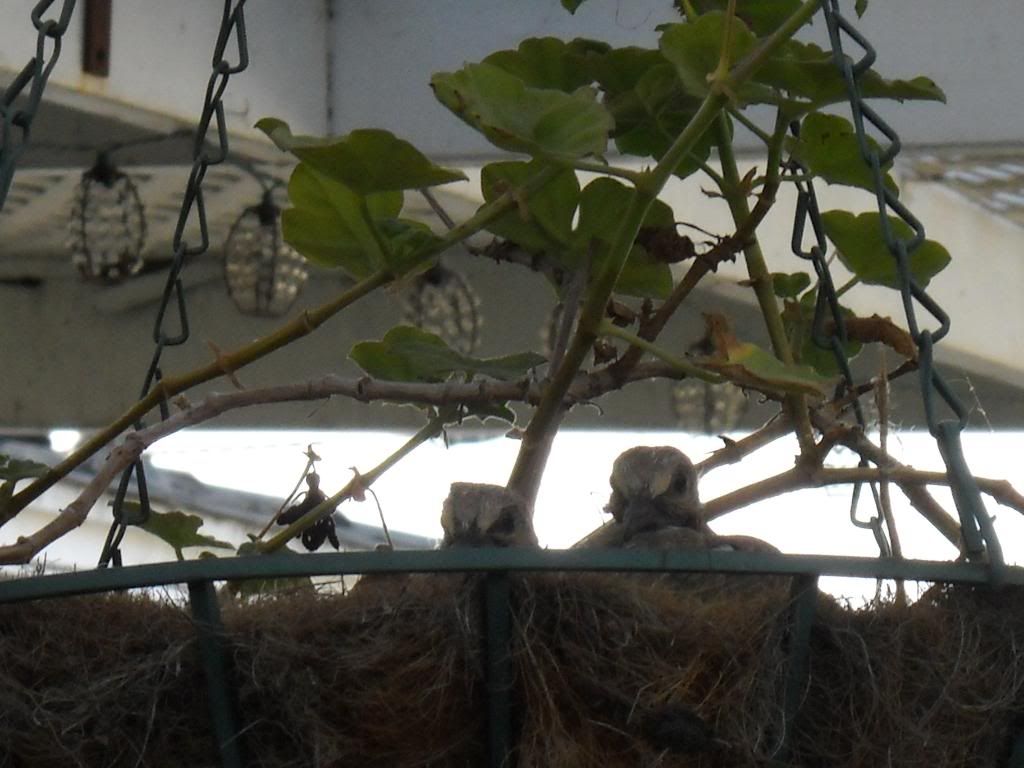 Friday morning, they were still waiting but then suddenly seeing mom and dad in the yard, one by one they took flight to greet them.
The fledgling doves needed a rest, so they roosted all afternoon. Right below them is a clay saucer full of bird seed. They had been watching mom and dad partake earlier.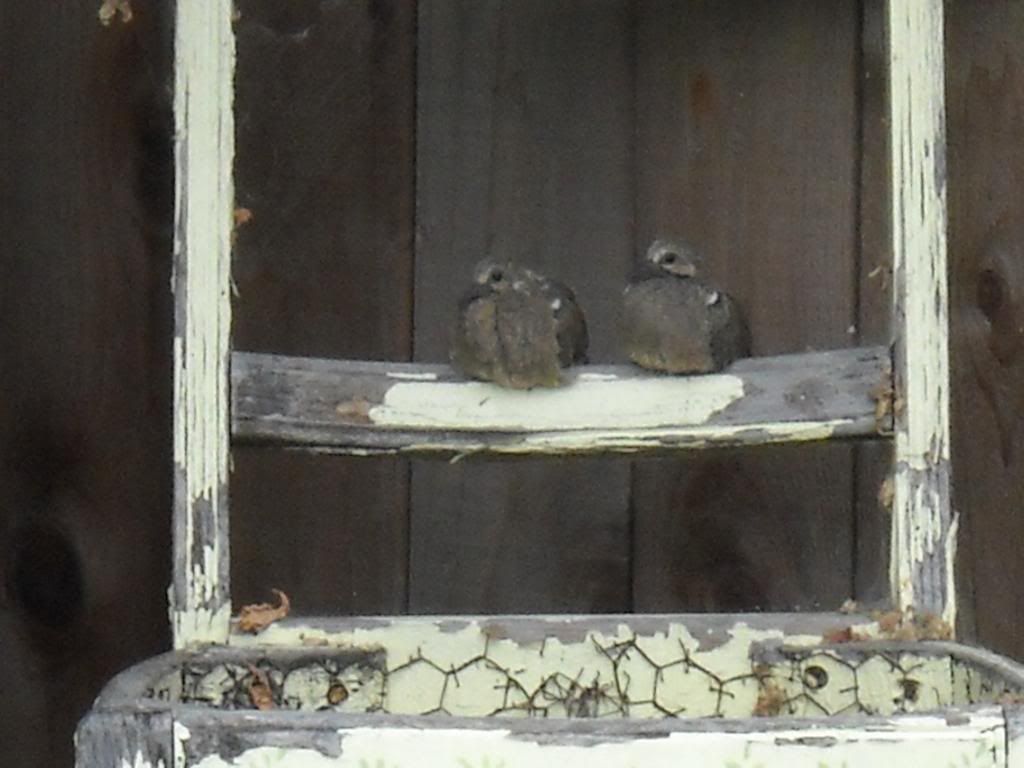 Late in the day only one fledgling remained. Roosting and watching the sparrows arrive to nibble and feed on the seeds.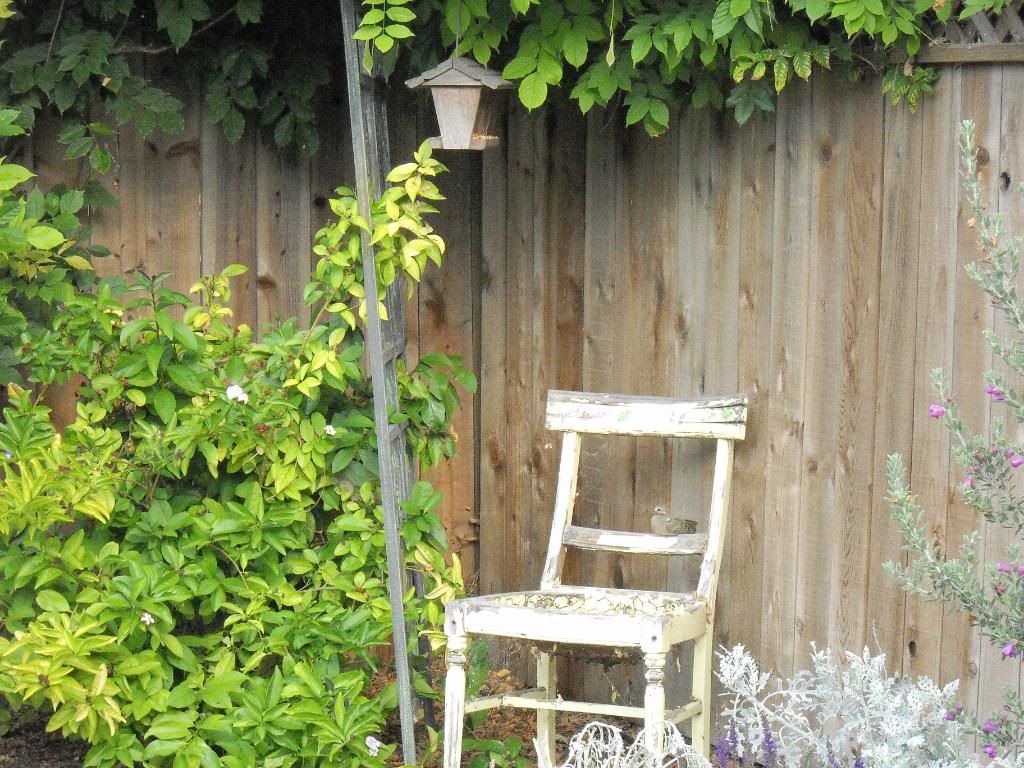 Roosting into the evening, until after nightfall he was gone.
Midmorning today, Saturday 6/13, mom and dad were in and out of the yard... feeding, roosting but no sign of the fledglings. Maybe they're enrolling in college.

So the hanging basket nest has been cleaned out and watered; until the pair decide to nest again.