A gorgeous preying mantis has been making my vege garden her home

... specifically the corn.
She looked like this two weeks ago: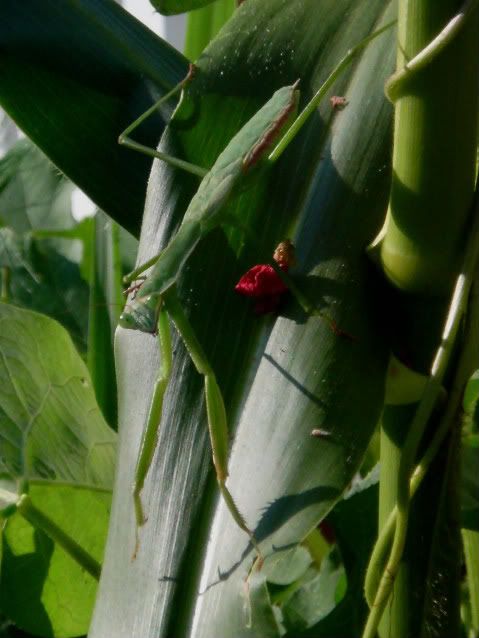 and now she looks like this -- perfectly camouflaged:
(I hope the hummingbirds are being careful when they visit the scarlet runner bean flowers.)
I'm going to have to watch out for her egg case this fall so I don't accidentally damage/dispose it.