I hope there is no limit to how many questions the newbees can ask...I just got my camera out tonight, so I have lots

Anyway, we have a large shrub growing along our walkway that has been trained up to grow along our entryway.
The part growing along the wall has these strange white things on the older leaves - larve? disease? - and it looks like they may begin to turn brown over time.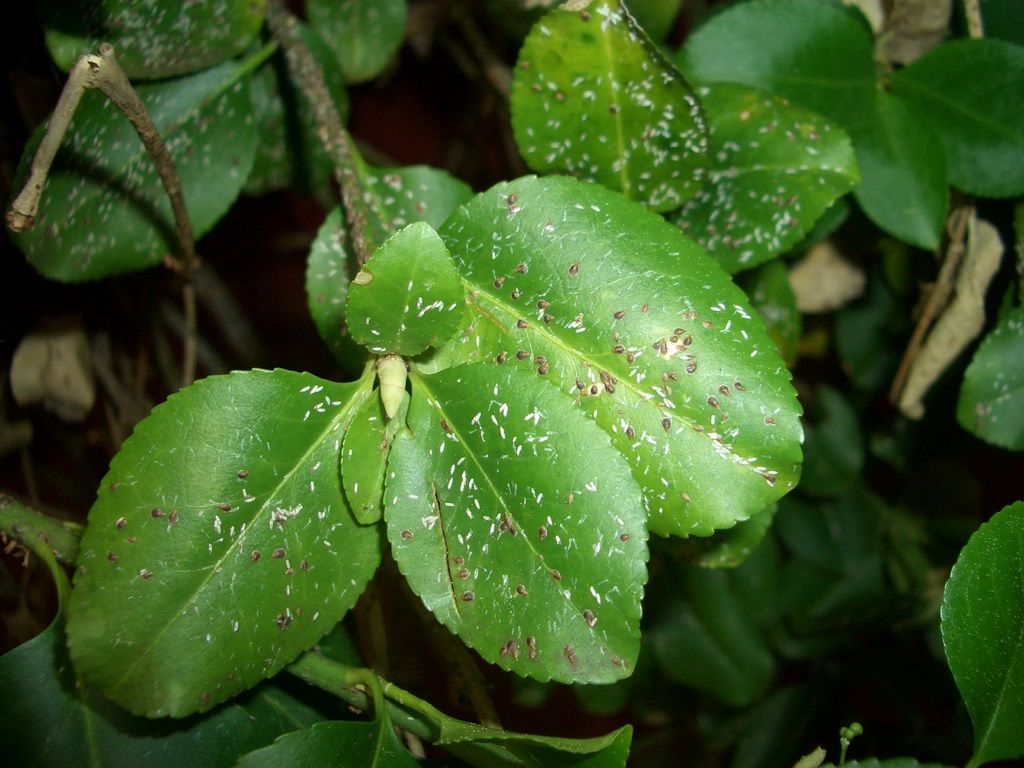 Also, I wonder if they eventually become the strange brown fuzzy-looking stuff that you can see on the branches, particularly on the right in this photo:
Does anyone know what this bush is and/or what the growths are? The growths cover only the part of the bush that grows along the wall, but not on the part along the walkway (although I think they are part of the same plant).
Thanks for your help!