Where I live the Red Osier Dogwood grows in the wild. I dug one out of the ditch and planted it into my front yard because I love how it looks in the winter.
It's struggling, looking like it's about to die: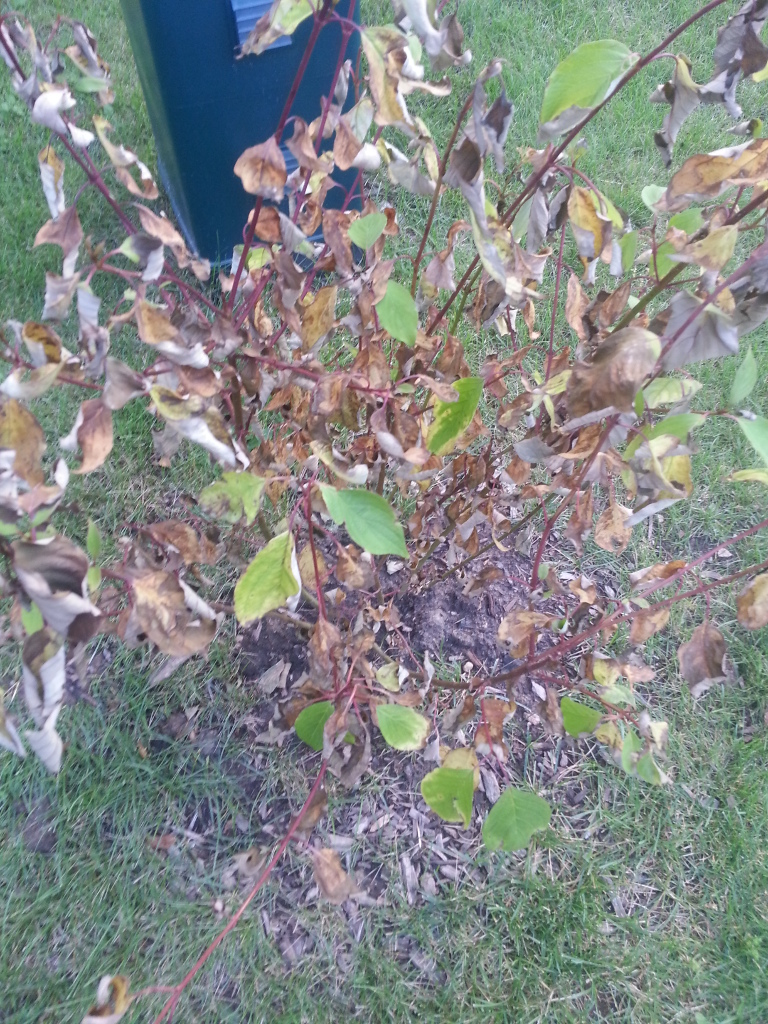 That's after about 3-4 days. It's hot here, but there's also been plenty of rain. So I only watered it once when I planted it.
What should I do now? I have 3 options that I thought of, not sure if any of them are likely to succeed in saving it so it can recover next year:
Leave it alone and see what happens.
Cut all the branches down to the ground and hope that the roots survive so that it will grow new branches next year.
Rip it out and get a new one. But I'm not sure what I'd do differently next time.
Any suggestions?
Thanks in advance.