Hi everyone
I have a very tall blue spruce in my front yard. Pretty healthy from what I can tell (I'm not very educated about these things).
One problem is the dead needles. Because the tree is so thick and tall - the dead needles from the higher branches don't fall all the way to the ground, many of them fall onto and stay on the lower branches. You can kind of see here: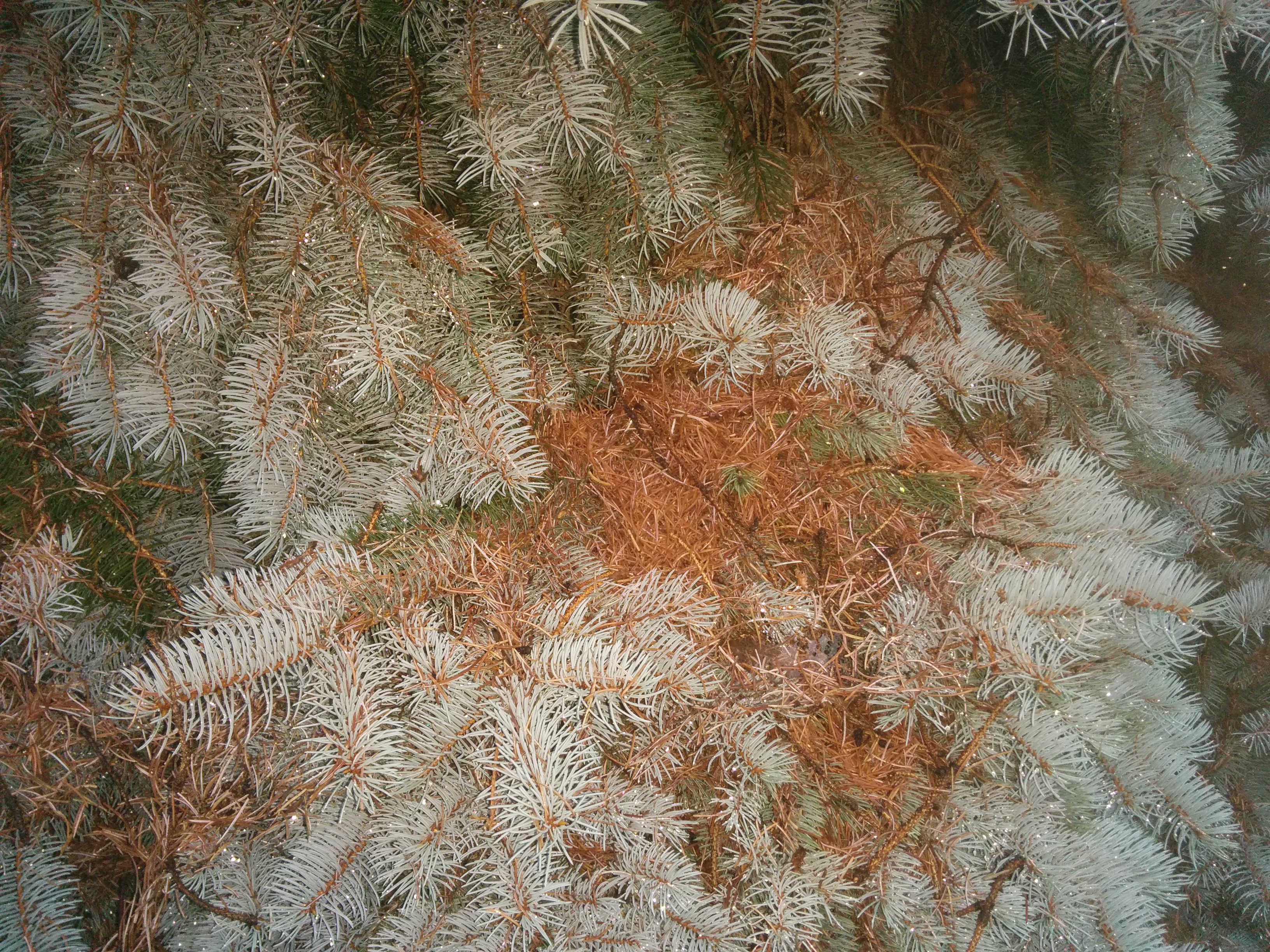 It doesn't look like a lot but each pile like that weighs a kilo or two. Not enough to break the branches but enough to pull them down a lot.
Actually it's not the weight I'm worried about, it's the light. I imagine the live needles under the dead ones aren't too happy.
But I don't know what to do about it. It's a large tree (2-3 stories high) and shaking the branches from the side just gets the pile of dead leaves on the branch below it. Is there a trick to doing this more efficiently? Perhaps make a pole with a hook at the end, get under the tree, and shake it from the inside?
Or something else? Or leave it alone?
Thanks in advance.