Hi, I wonder if someone would share their knowledge about these hedges? We just moved in a couple of months ago and now that we're getting settled I want to make sure I don't let the bushes go crazy, something tells me I'll suffer in the long run if I do. Could you help me figure out what they are and when/how to trim them?
Thanks in advance!
1. Euomynus or azalea?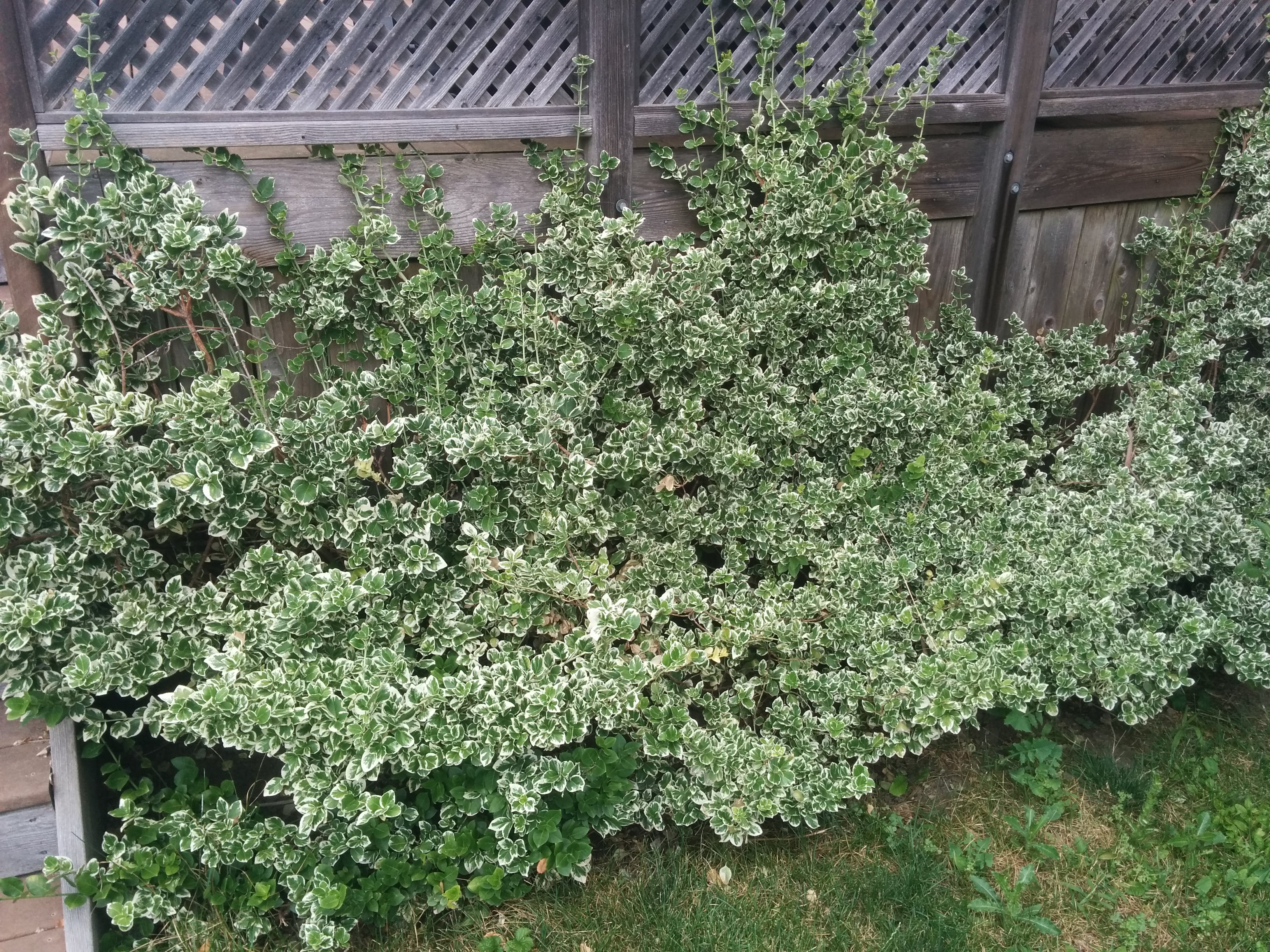 I guess the intent was for it to be as low as it is on the right, not to climb un on the patio. Though it might look good if it were a little taller. Should I just chop it all off at that level indiscriminantly? Or cut off the longer branches where they start? Using pruners?
2. Cedar or leyland cypress?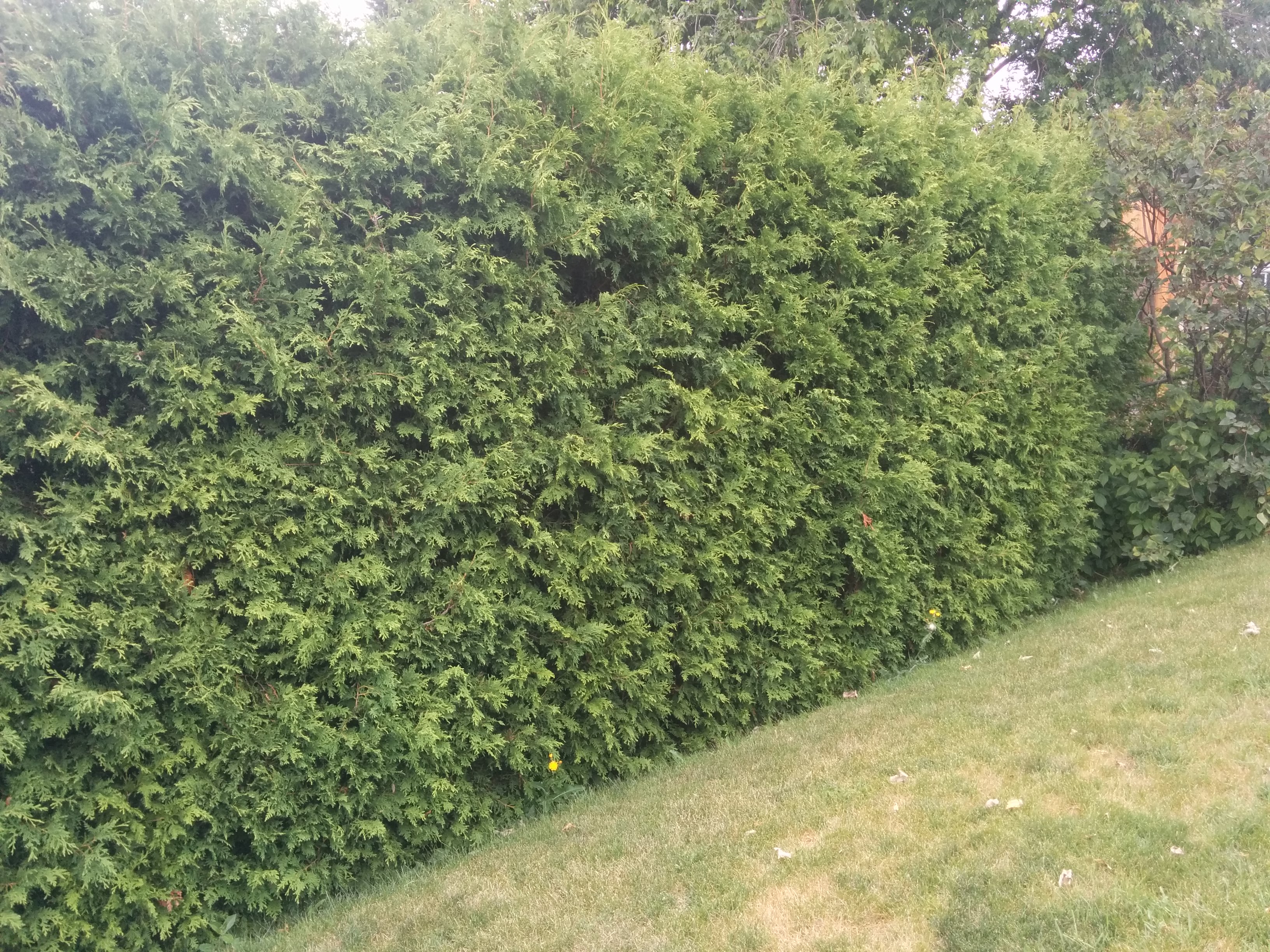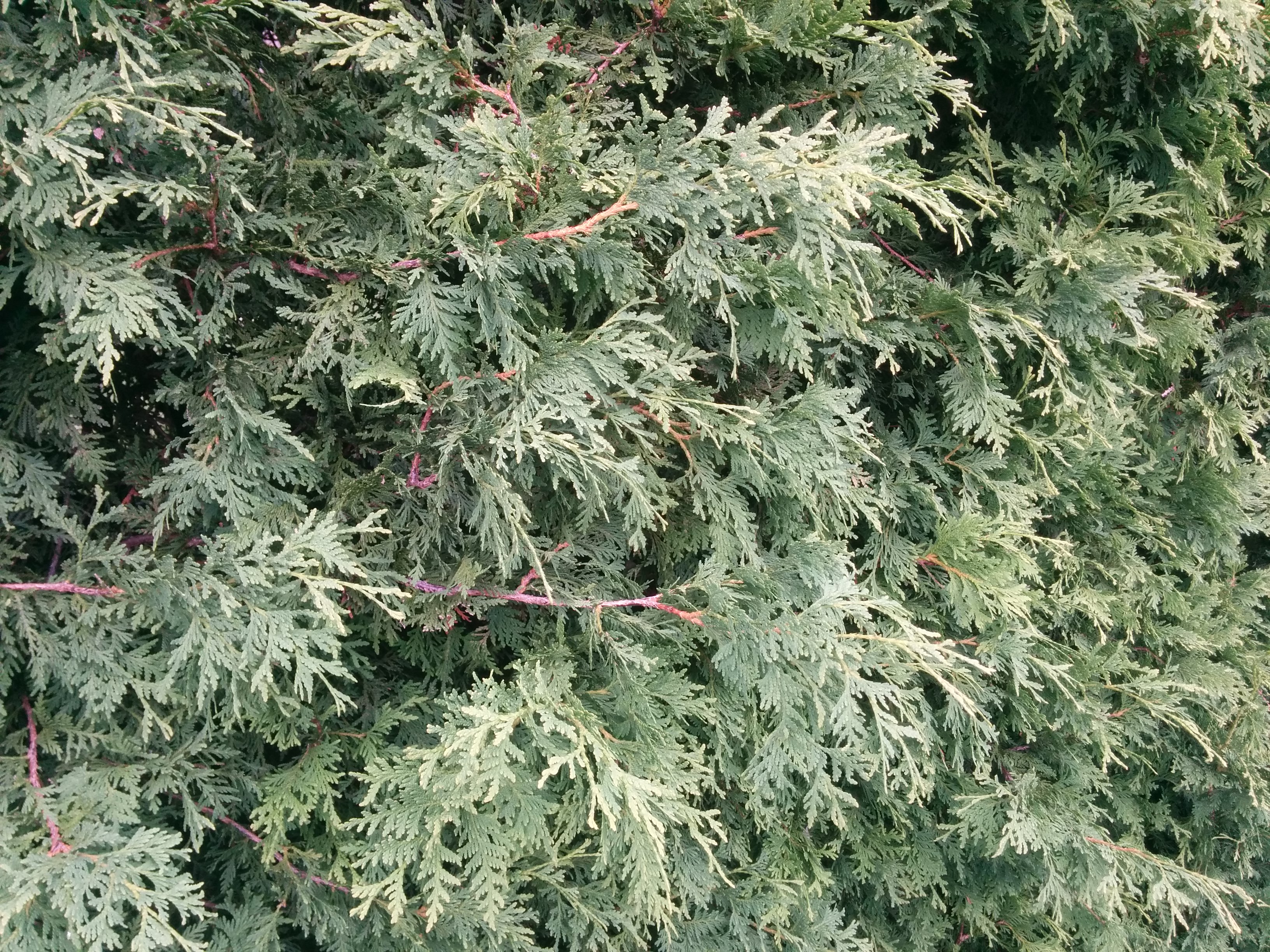 This is in Thornhill (GTA) so I'm guessing it's a cedar though I can't tell the difference between that and a leyland cypress:
It's very tall and growing from a ditch, so getting up there will be a challenge. Should I get an appropriate ladder and use an electric hedge trimmer? Or should I look for a more expensive trimmer on a long pole? Even with that I don't think I could do the top without a ladder.
3. Yew hedge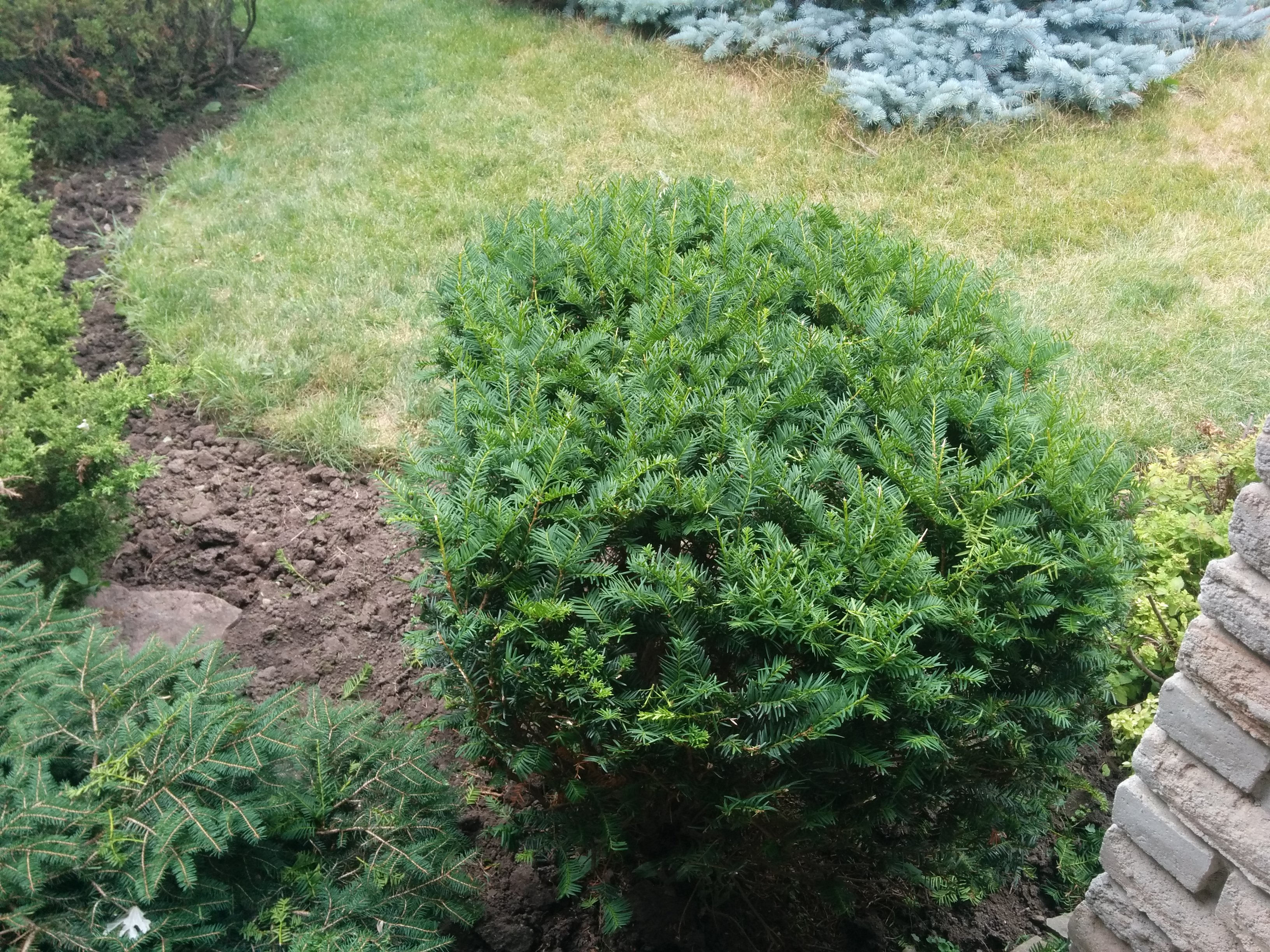 There are a couple of these, formed into boxes. The larger one (not in the photo) needs about 25% shaved off one side where it's hanging over the driveway. Is an electric hedge trimmer ok to use on it? You may be able to see in the photo I tried to use one that wasn't sharp. Or should I get manual shears and learn to use them?
4. Yew bushes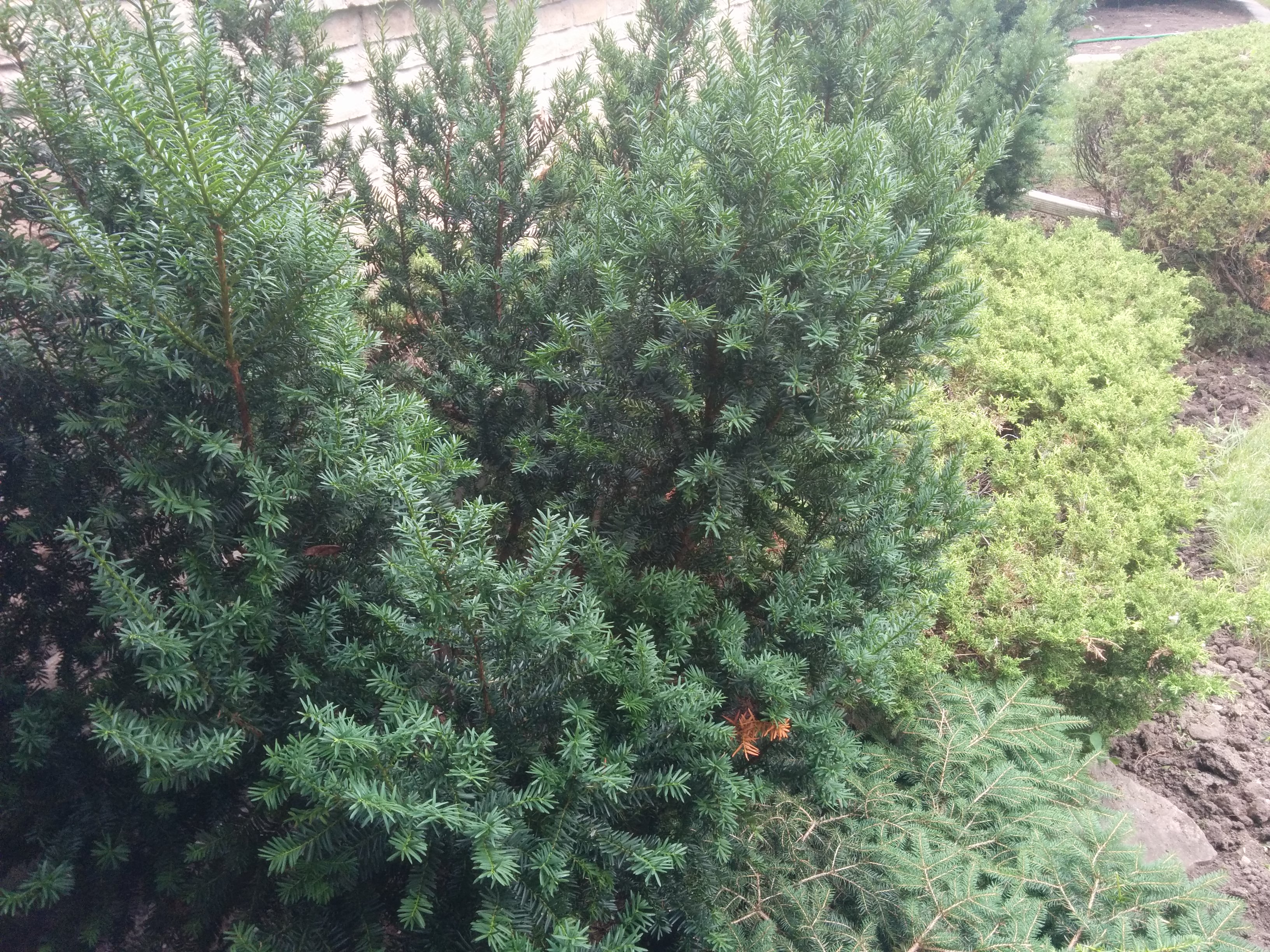 There are a couple of these, the same species as above (I think) but not formed into cubes. Should I only use pruners for these? Like the guy
in the video here
?
5. Goldmount spirea?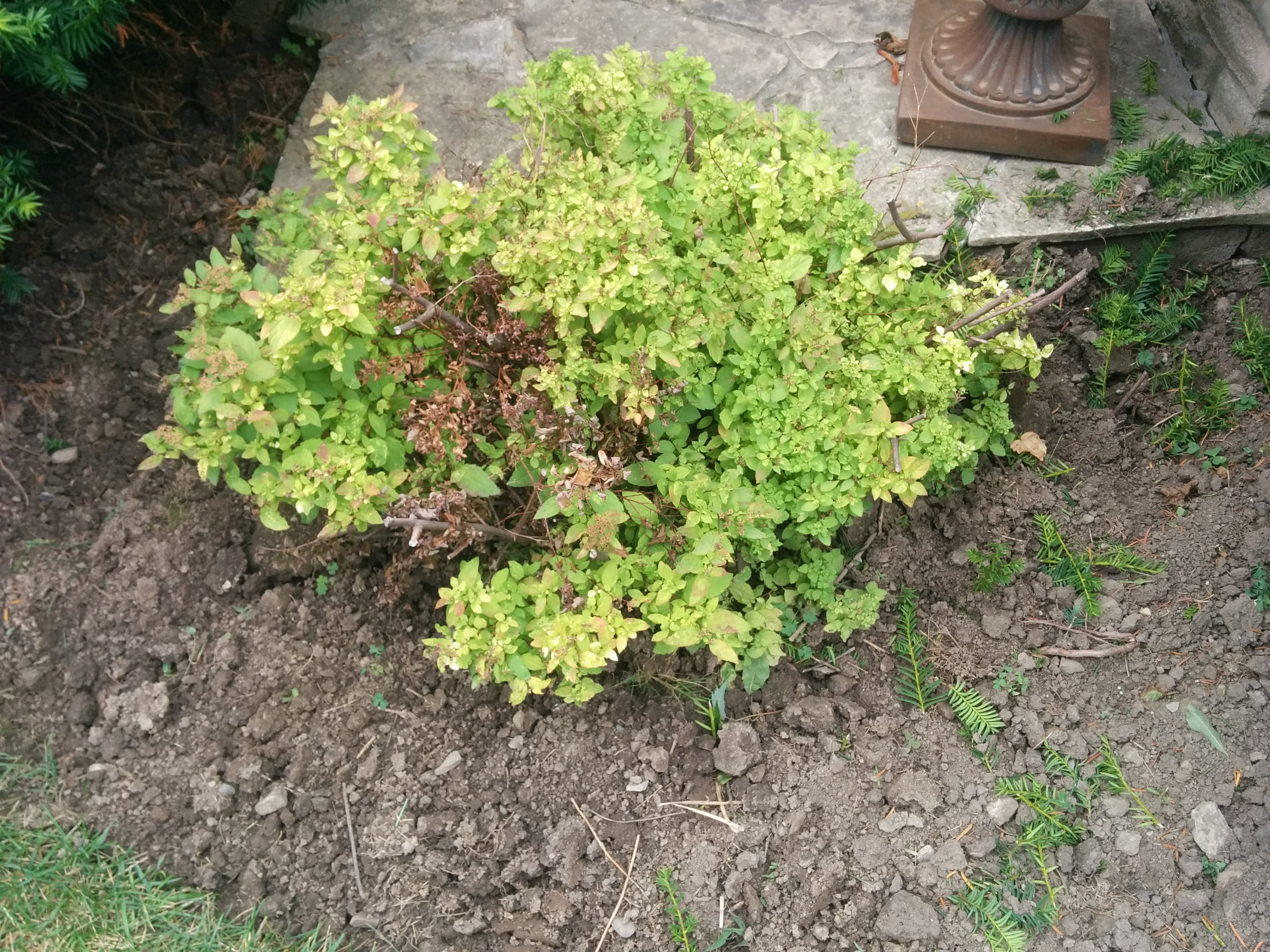 Doesn't look great but I think it's size may have been by design. Should I just snip off the dead branches and keep it small like that? Or try to let it grow? It doesn't seem to have grown at all over the summer.
6. Cedar cones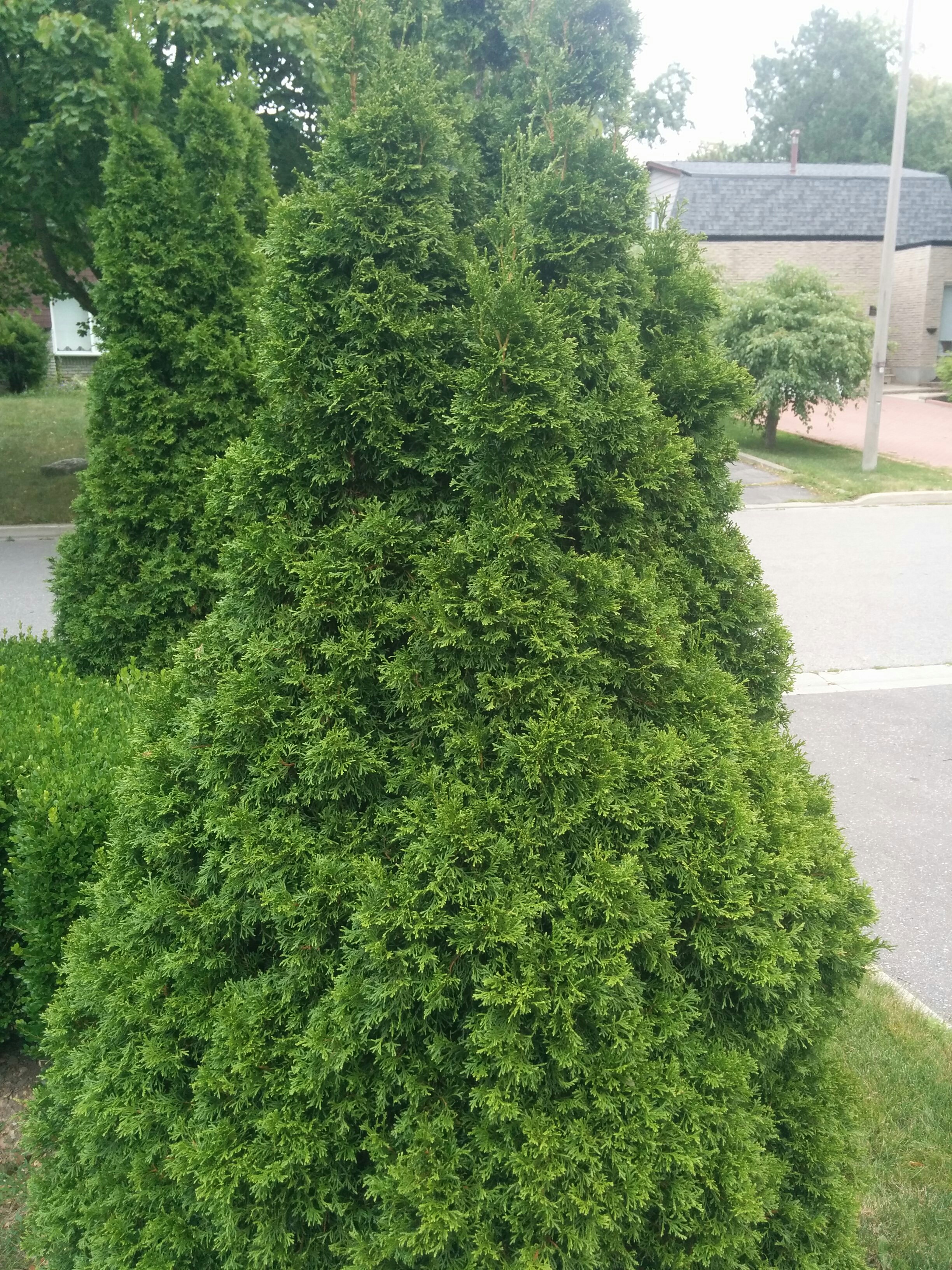 Electric hedge trimmer or shears or leave it alone? This may be its natural shape.
7. Boxwood?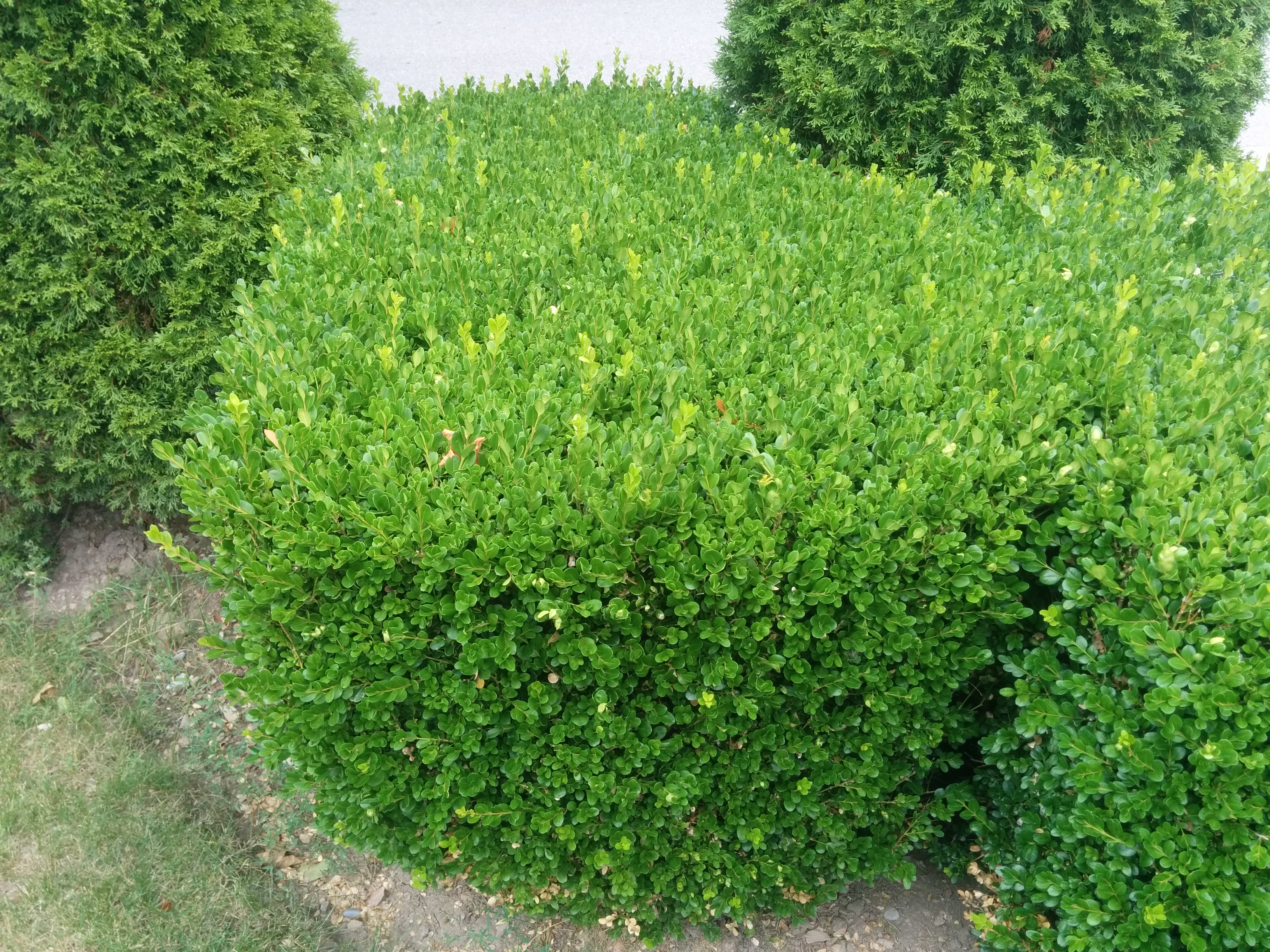 Electric hedge trimmer or shears to keep it in that shape?
8. Unknown 1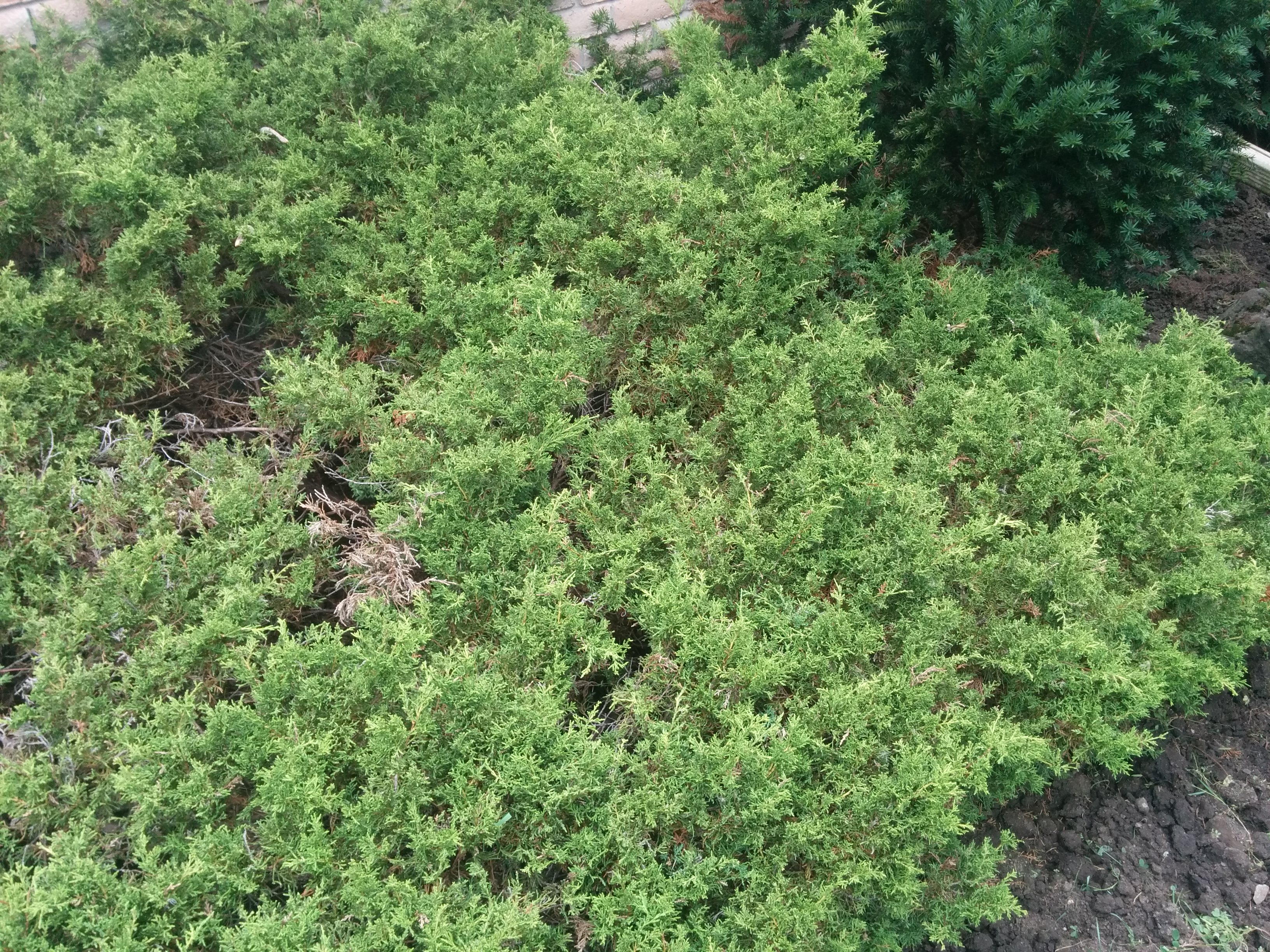 Also cedar, maybe? It doesn't seem to be growing upwards much. Do I thin it out? Or try to prune like the yew bushes? Leave it alone?
9. Unknown 2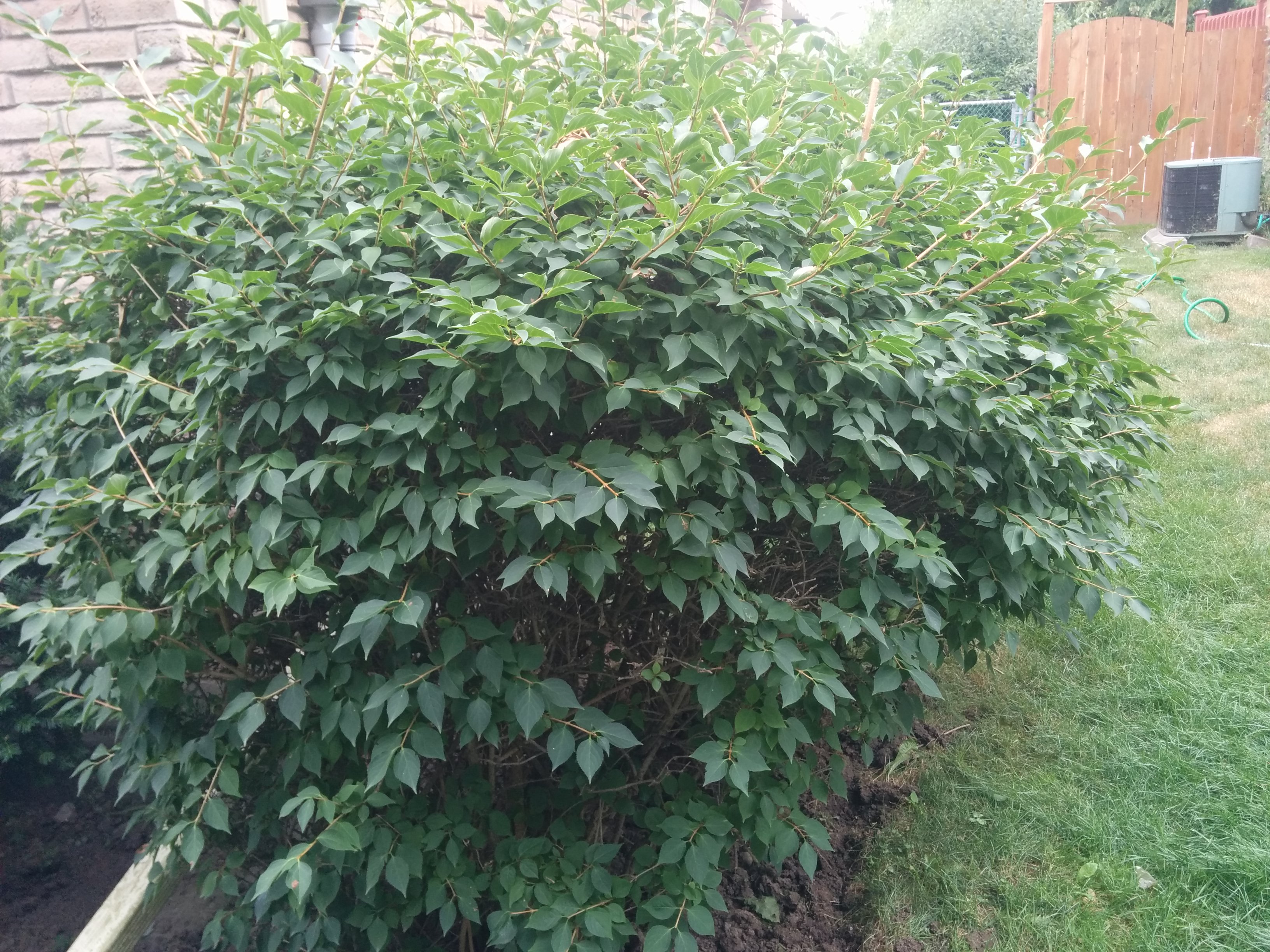 No idea what this is. But it sprouted a lot this summer and I should keep it at its current height. I'm thinking also prune like the yew buses? Slicing parts off with an electric trimmer seems a bad idea for this one, though it's kid of round in shape like the yew hedges.
Is it ok to do all this trimming now?
Man, I didn't even realize what a variety of bushes we had until I posted this! I hope someone will be willing to help out a newbie get started on the right foot!