I have been reading the forums and just read about pruning azealas (sp?) that they should be pruned AFTER they finish blooming, is this true for ALL plants, prune after FINISHED blooming or only Azs? How about transplanting? I have 2 that I MAY want to move, 1 of those two DEFINTLY! But it is already blooming and the other is starting.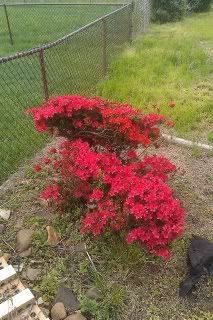 The red one is the one I am looking to move ASAP. (getting yard leveled and want to move this ALL the way to the BACK) Will moving it while it is blooming DEFINTLY KILL IT?
Thanks Again for ALL YOUR HELP!