I am trying to identify this tree (or is it a bush?). When we bought our new house it had not a single leaf left on it, but we got it to start growing again. Yet we don't know what it is.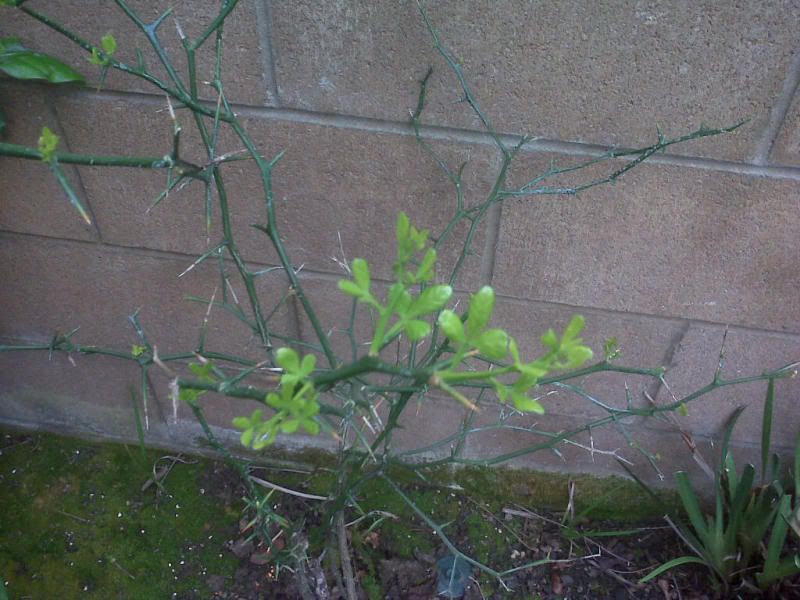 There is a second, slightly larger plant that looks similar and might be the same species. From the leaves and the smell of the leaves as well as the thorns it might be some kind of citrus. But I have never seen a citrus tree with a leaves of three.
Does anyone know what it might be? Thanks.