Can someone please help me in identifying a tree and a bush in front of my new house? I believe the tree to be a Weeping Higan Cherry or "Prunus Subhirtella 'Pendula'". The bush is the one that's getting me. The leaves resemble a marijuana plant and goes from a fiery red color in the spring to a dark green color in the fall. I have inlcuded pictures of both. Thanks.
Weeping Higan Cherry ??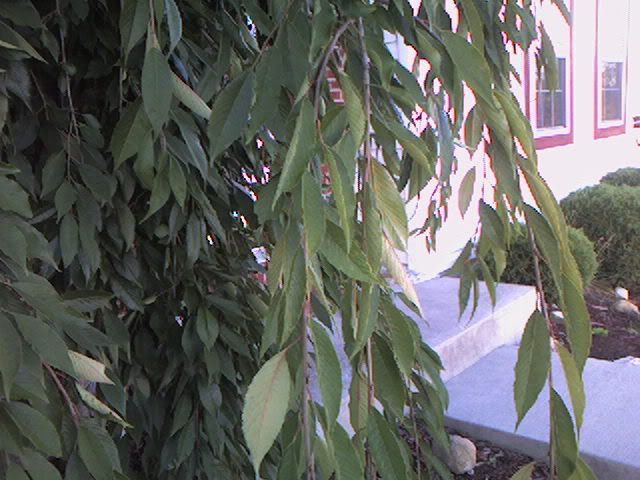 Not sure what this guy is...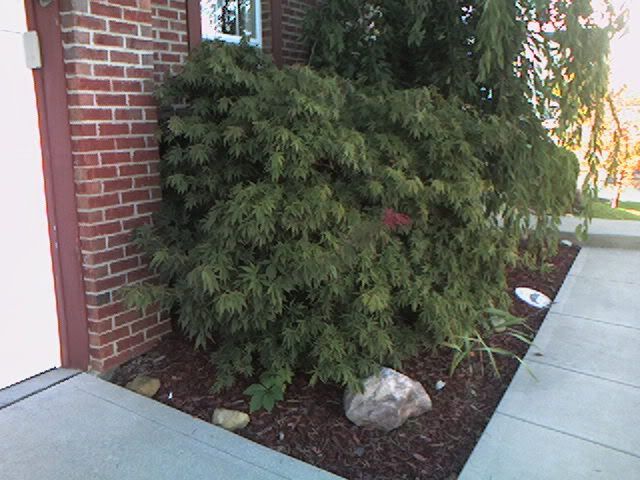 [/img]