I grew a tree from seed a few years ago. I think it's called an Elephant Ear tree, because the seed pods are like Elephant ears and rattle when shaken.
http://en.wikipedia.org/wiki/Enterolobium_cyclocarpum
But in the last 5 months or so, where it split into a fork, a wound appeared, and is still there after all this time. I am kind of worried that it might eventually become infected and make the tree ill.
Any idea if I need to do something for it?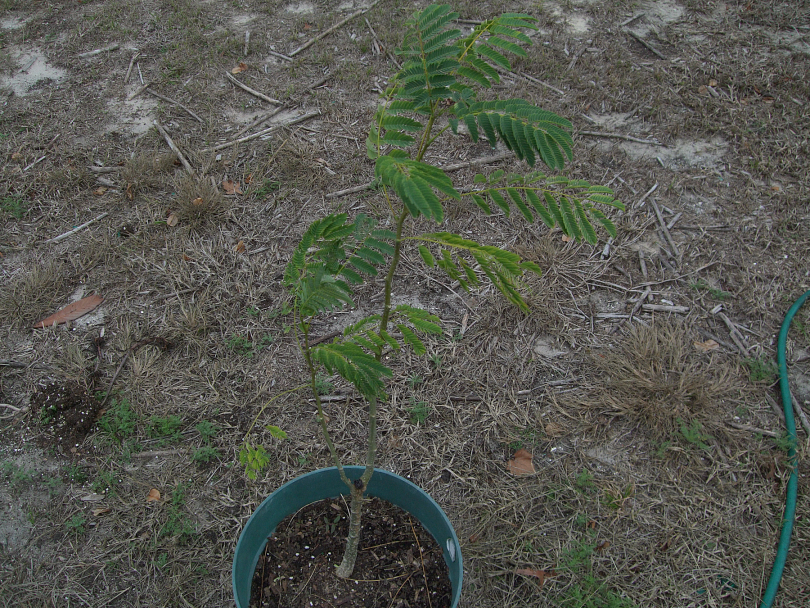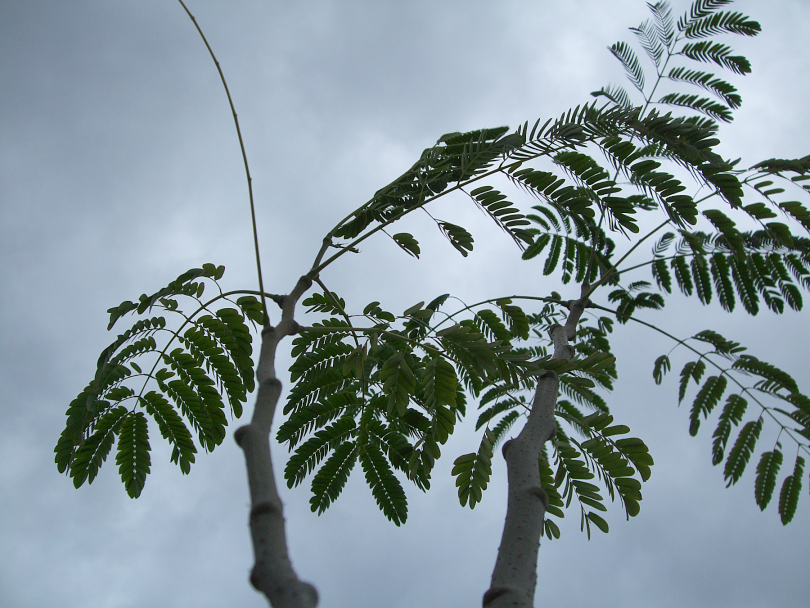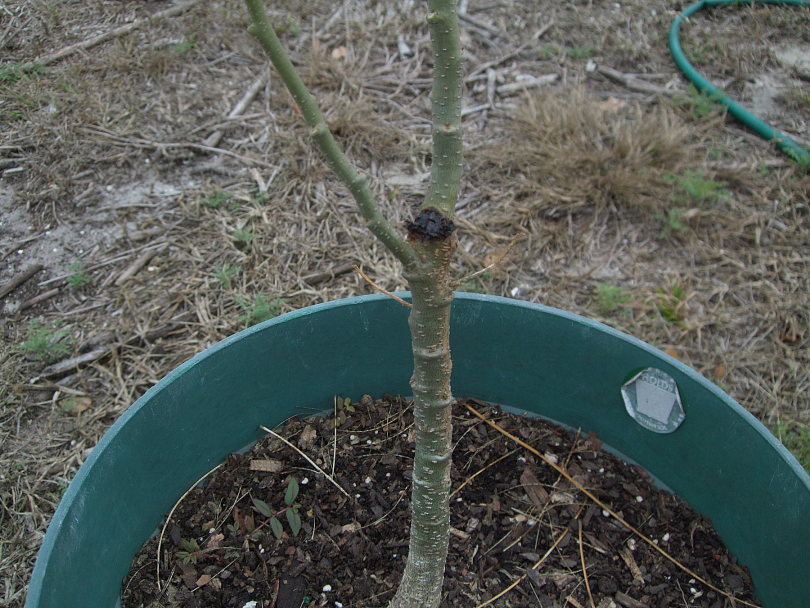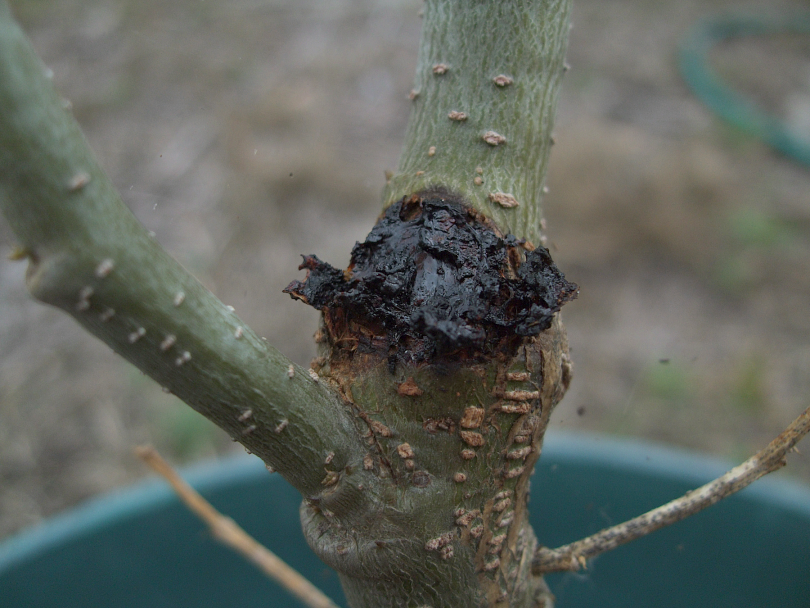 Please let me know, I don't want it to die.