I bought 8 Emerald Green Arborvitae about 1 year and half ago. Now 4 of them are turning brown from the bottom up. Two are worse than the others. The other 4 seems to be doing well and growing. I started noticing it last fall.
What could be causing this? I don't see any bugs. Can they be saved?
I asked the nursery and they said it could be due to lack of sun. But I feel they do get a lot of sun. THe other 4 seem to be fine.
I attached pictures showing the dying shrubs.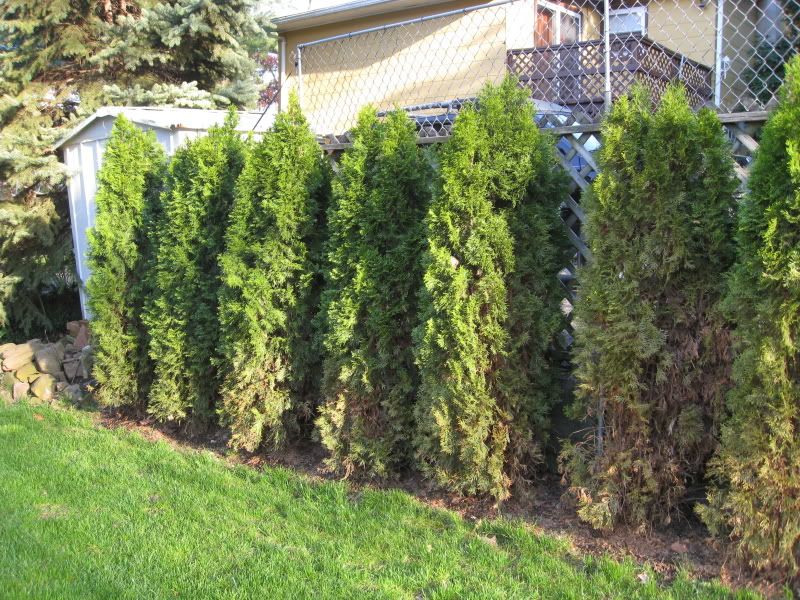 [/img]