I'm a first time grower and this is something that happen nearly overnight... I have spotted a small brown patch on the main stem near the base before,and its been there for weeks but has never increased in size or anything so I wasn't worried. Yesterday, I found a small patch of what seem like white fungus near the base on the main stem as well. That was on Friday, and I had to leave home on Sat morning so I thought I will try to take care of it when I get back on Sun. Now in the picture is what happen today (Sunday morning).
As you can see one of the side branch has completely broken off, there is no fruits on that branch yet so I don't mind loosing it, but what about the
main trunk? I have some fruits (5-6) that are still tiny, pea sizes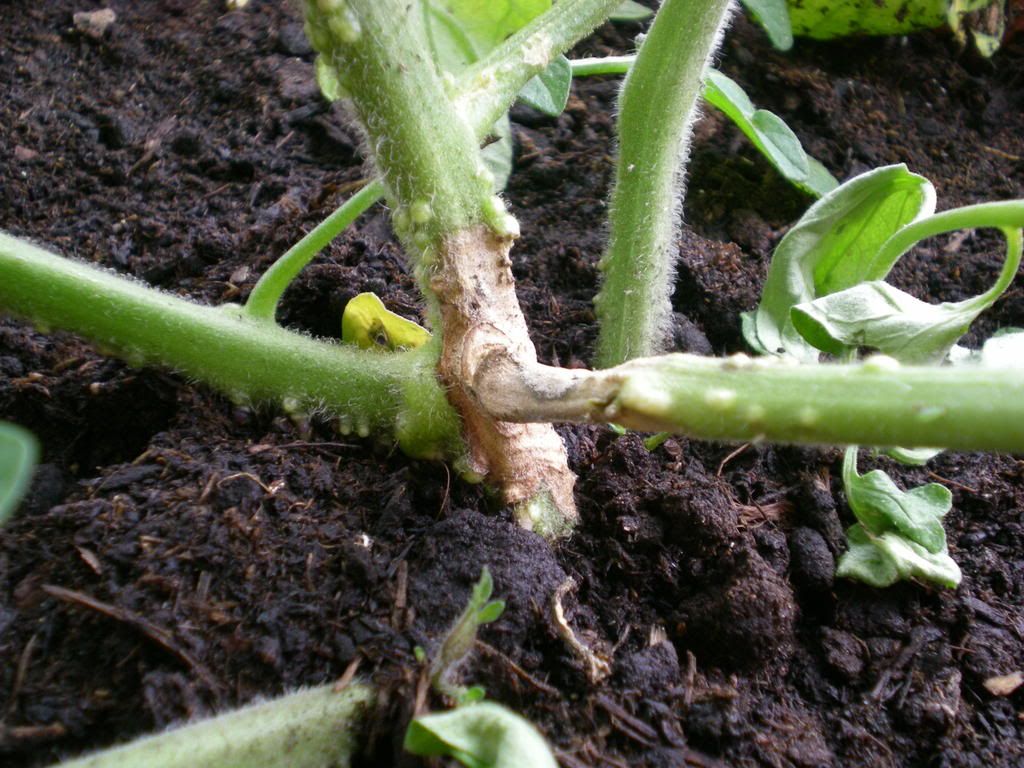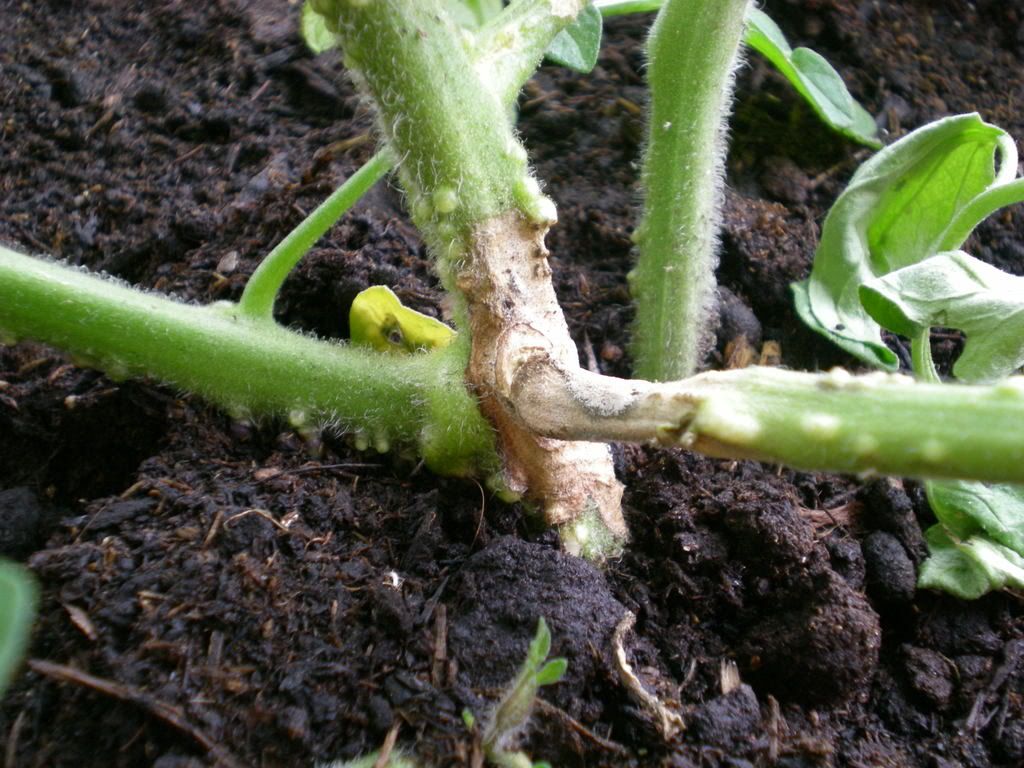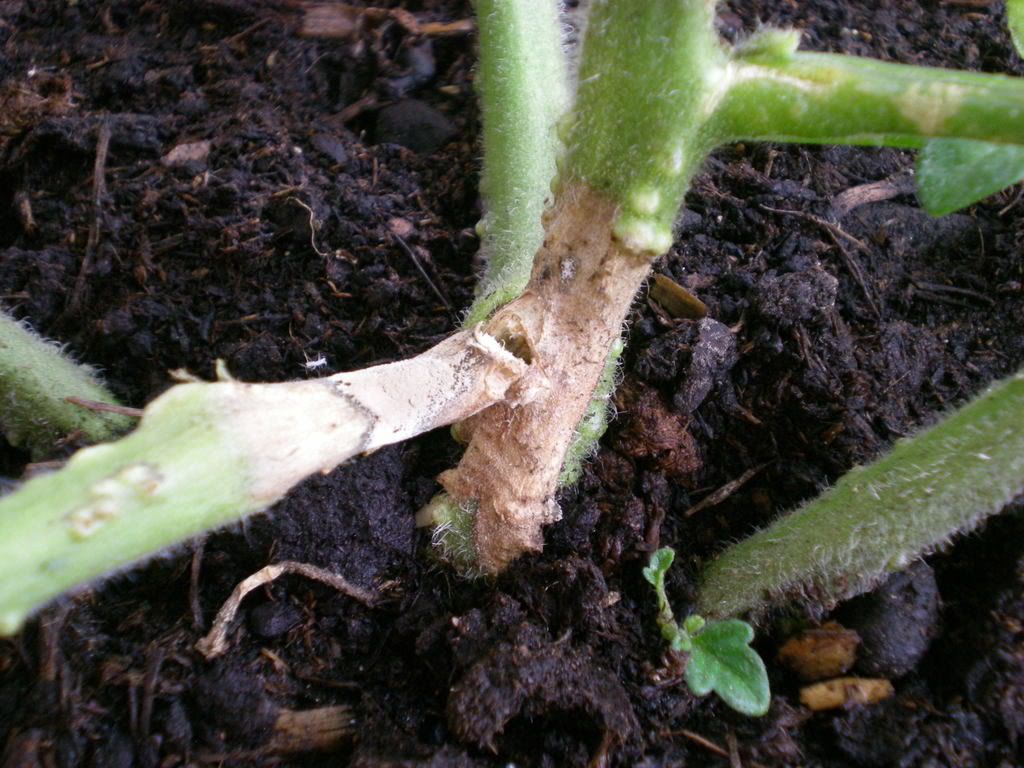 One more thing, what are those warts on my stems? Are they root initials? or something else.
My plant is a growing in a large pot on my balcony. I live in London and it's been a bit of a wet summer. I also have some white aphids crawling around but they are small in numbers.
I would greatly appreciate any help! Thankssss