Hi All,
Attached are picures of my 3 heirlooms (Bucks County, Black Brandywine and Orange Oxheart) growing in a cedar box on my deck in NYC. About a week ago I began to see a lot of curling of the lower leaves. The UPPEr portion of the plants is growing new leaves and branhes well.
At first I thought it might have been too much water as we had torrentil rains after I watered one day. The, I thought not enough, as 2 days later the soilwas bone dry. Now, I am perplexed. The water level has been soradic again, we had a few days of hot and dry and then a lot of rain yesterday. I did tent the plants and cover the soil with sheets of plastic, so hopefully that helped.
I cannot figure out the wilt though. I stopped feeding the plants when they started fruiting (although may start again if recommended).
The plants are frutiing well, and beginning to ripen some of the first fruits - although a lot of my tomatoes seem to be smaller thanthey should be. Right now I just want the plants to pump energy into the fruits!
Please advise...
Thanks,
Tom
Wide view of plants: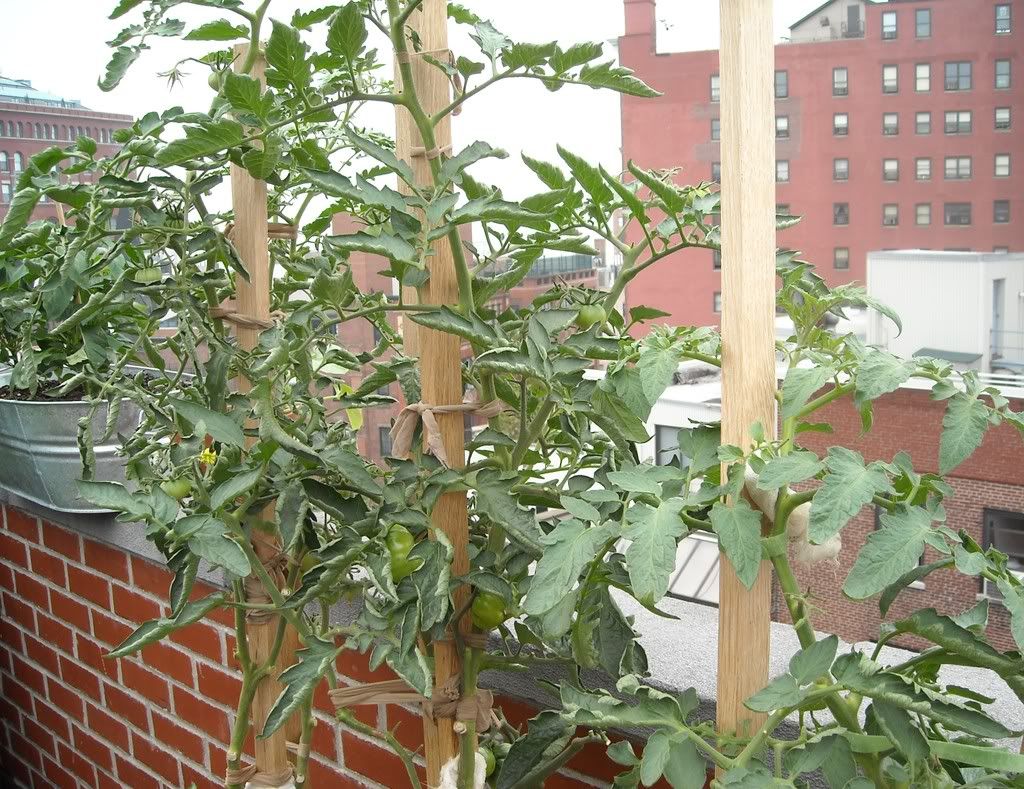 Close Ups: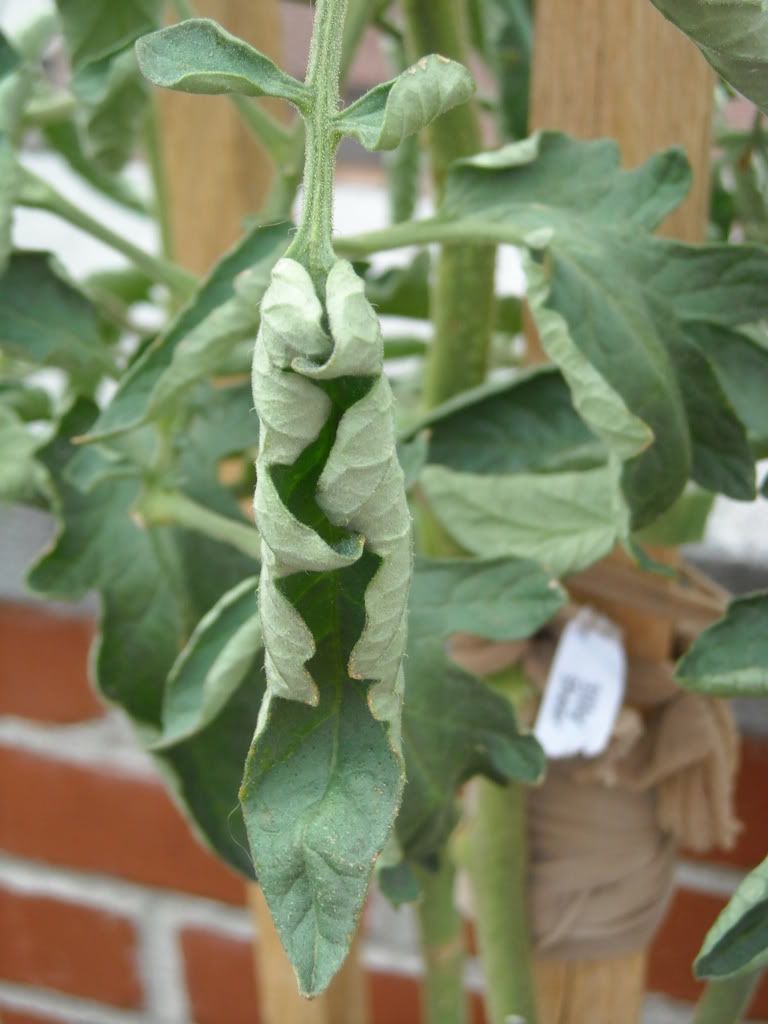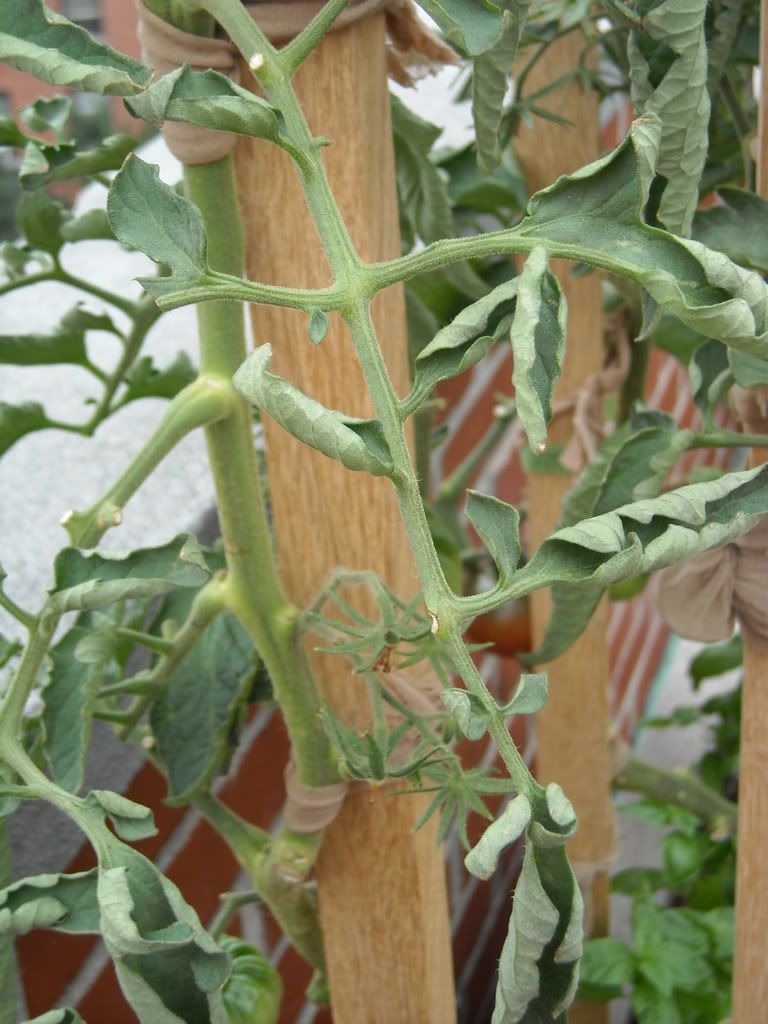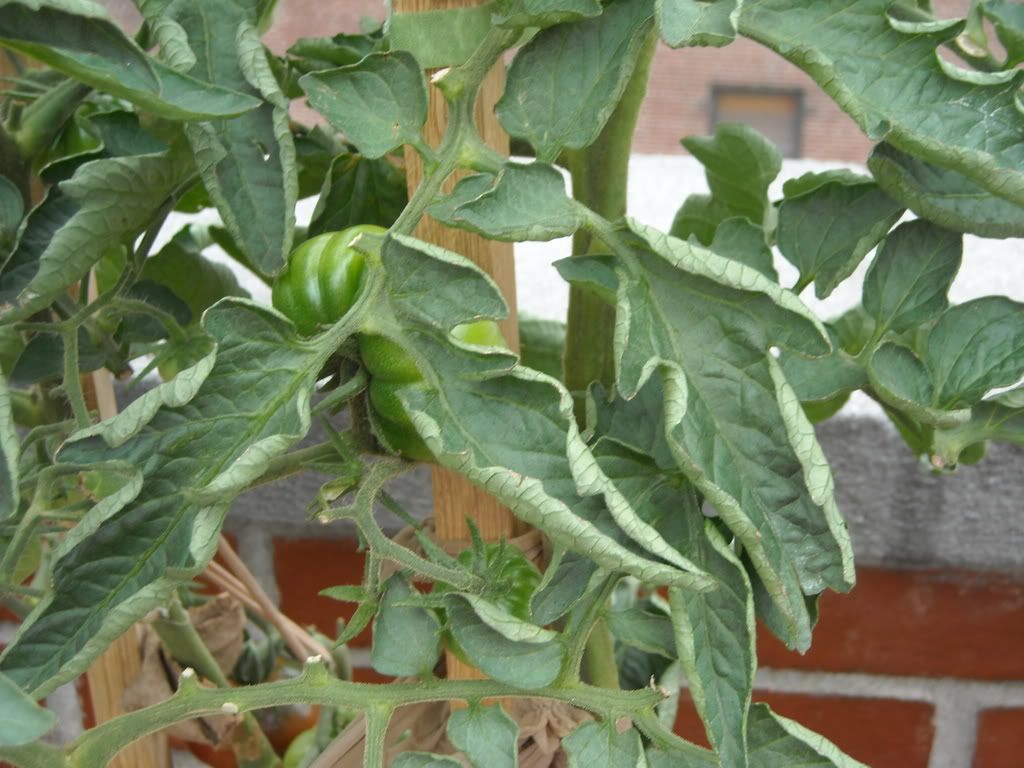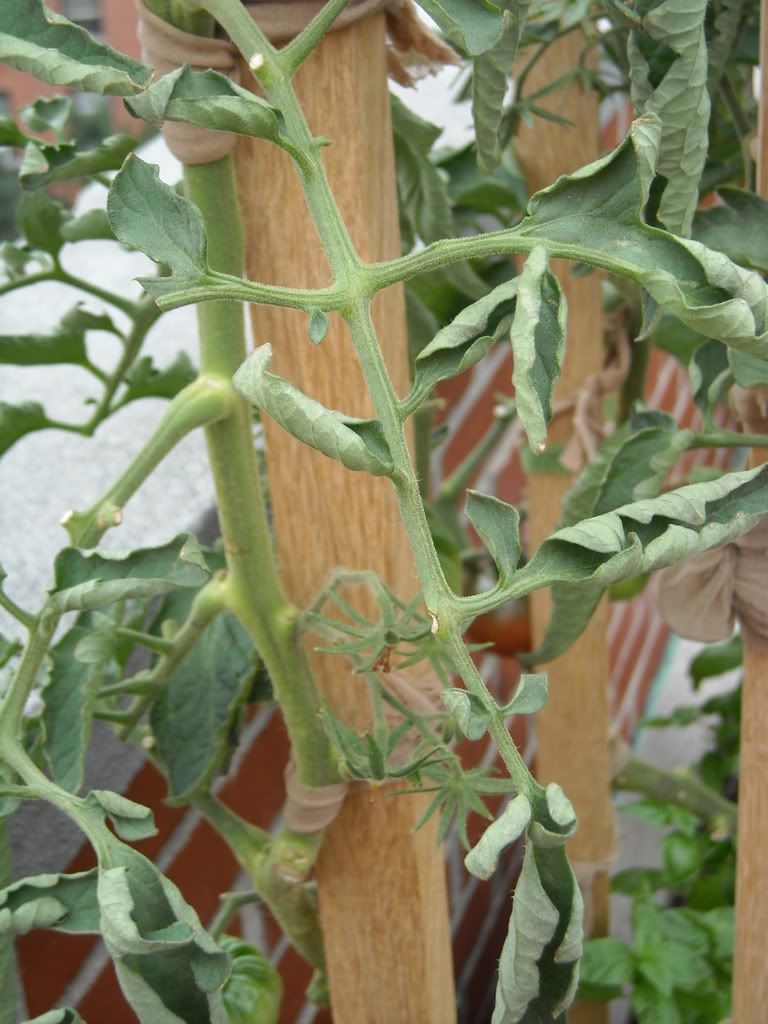 Upper Portion of PLants - Healthy: