Hello, everyone. I'm new to this whole vegetable garden thing. It's my first garden this year. I'm working in a raised bed built by my hubby and me (okay, mostly my hubby) We're in North Carolina (zone 7b) New soil, never been used or anything. Nice healthy soil as far as I know (if my thriving squash and okra and peppers and herbs is much to go by). I transplanted 4 healthy (at least they looked healthy) Roma tomato plants. According to their tags they're supposed to be resistant to verticillium wilt and fusarium wilt (I know this doesn't mean immune). Two were a little smaller but the local nursery said they should be fine to transplant. Two were a bit larger.
This is one of the larger of the tomatoes. It seems to be doing okay but I don't know a lot about tomatoes.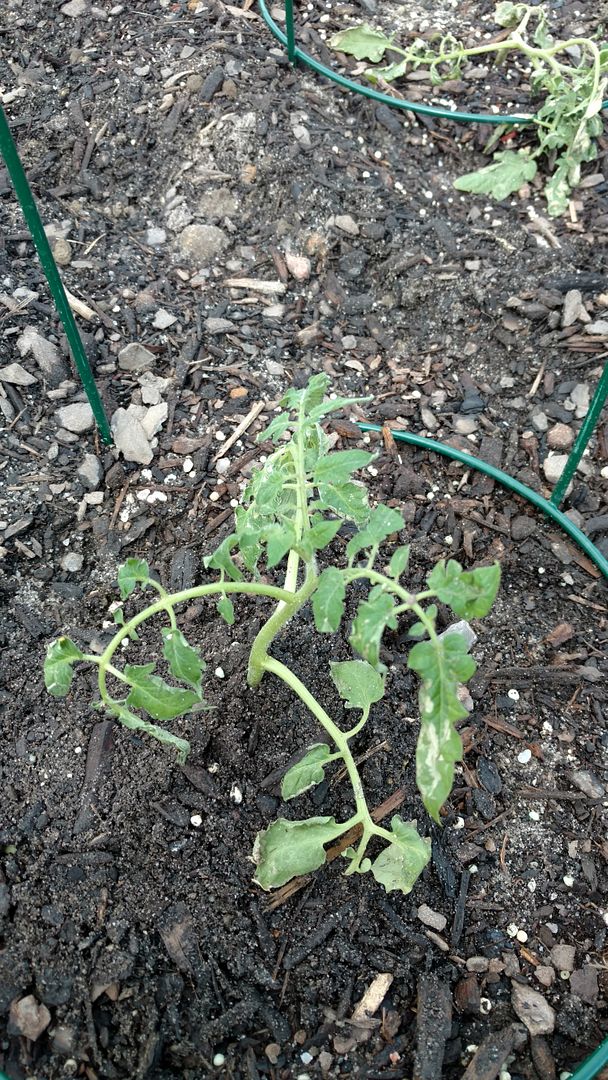 Here is one of the ones not doing well at all. Both look this way.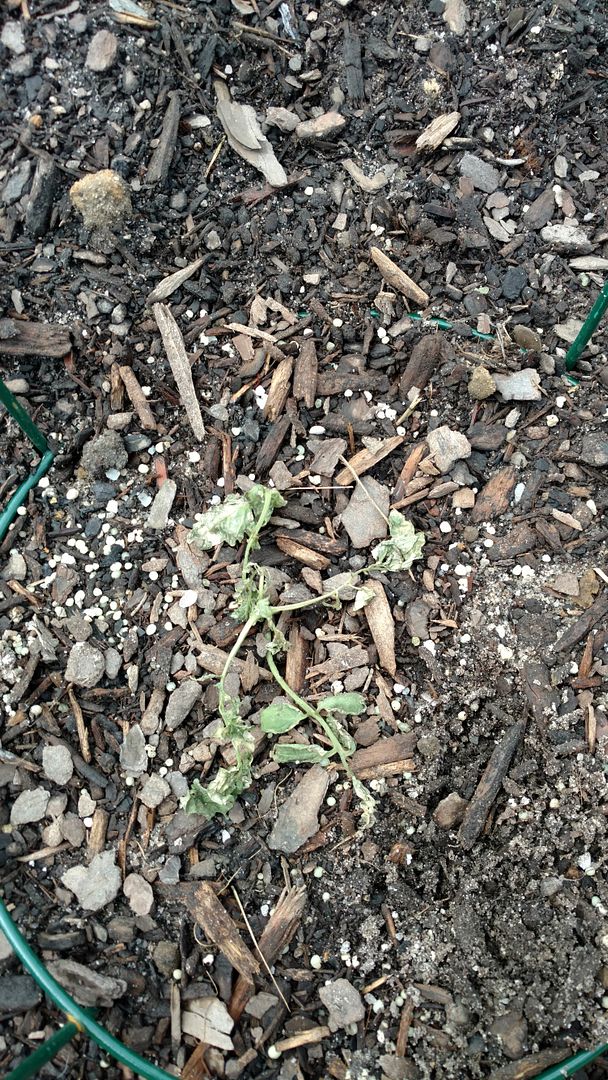 It's horrible. I'm guessing it's well, dead. If it's not totally dead, can it be saved? Or should I just compost the two that look like that and stick with the two that seem alright? And if the blah looking ones are dead/dying, why aren't the other two if they're in the same dirt with the same fertilizer (which is used at the time of planting per suggestion of the local nursery) and everything else? They've gotten plenty of water. In fact, we've had a good deal of rain off and on since I transplanted them Wednesday. Today is the first day we haven't had rain. And it's looking like it still might do so later today. But there's no standing water. The soil is very well drained. I'm baffled. I'm sure this kinda makes me look dumb. Not knowing if a plant is totally dead or not. At least I kinda feel dumb even posting about this. Anyway, thanks for reading if you made it this far. And if you can help, thanks in advance.