Wasn't sure if this would work out, but it did! I already have blossoms on 4 of 6 plants (not stress blossoms, like you see in rootbound plants that they sell in the stores), and in just 14 days after transplanting to the EB they are popping through the tops of the WOWs.
Here is a Sunrise after planting on 4-14 (seeds started on 3-17):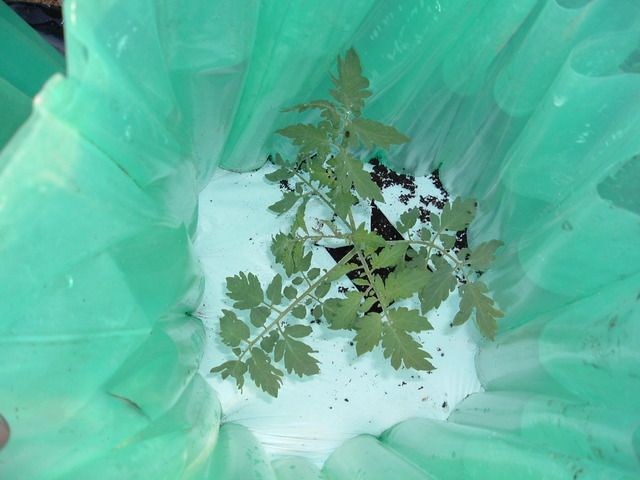 Sunsugar 9 days later, 4-23, with the first blossom: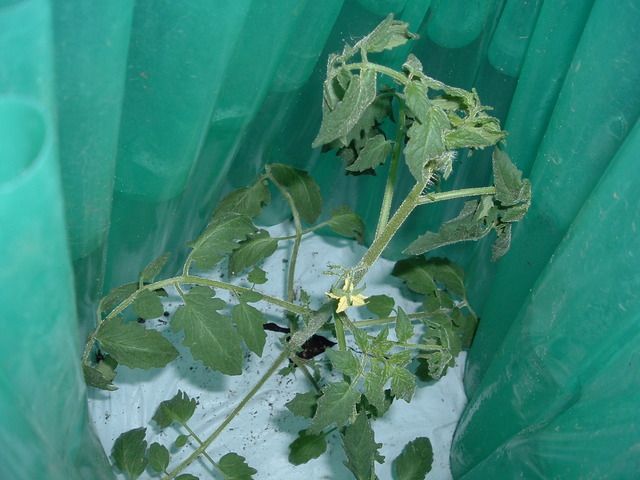 4-28 Sunrise 2 weeks after planting in WOW on top of EB. These, and the two sunsugars have blossoms.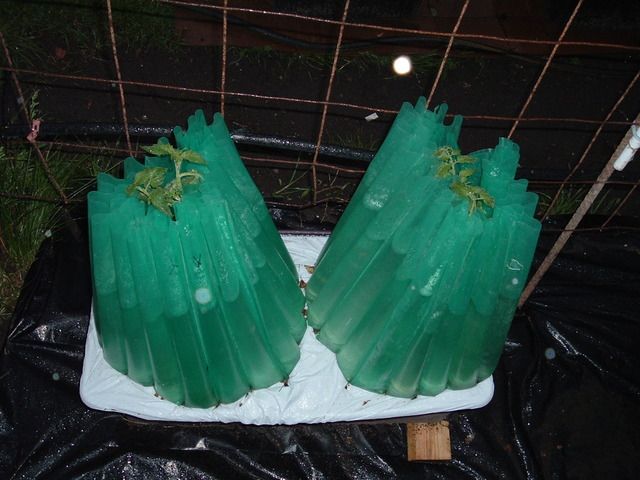 Update:
(I posted this below, but figured I'd add it here, as I should have had this info in the original post)
I forgot to mention that I put a remote sensor thermometer in one of them, to track the temps, and it only got down to 48º in there one night when it got down to 39º outside, and in all of these mid to high 40s nights I've had, it stayed in the mid to high 50s. And when it was in the mid 60s for highs, it got up to the high 70s to low 80s. And the highest it got was 89º, one day when it got to 86º outside, so it doesn't get TOO hot, since the heat goes out the top, and the water absorbs a lot of it.