I am a student living in a dorm, in Philadelphia, USA. Now is winter time, and I am growing a few tomato seedlings in pots. Recently my seedlings a getting unhealthy, their leaves are curling, withering, and I am very concerned. Here are some pictures:
This is the first seedling
Also the first seedling at a different angle. You can see in the background there is another unknown plant (which shoots out by itself from the soil) whose leaves are also curling.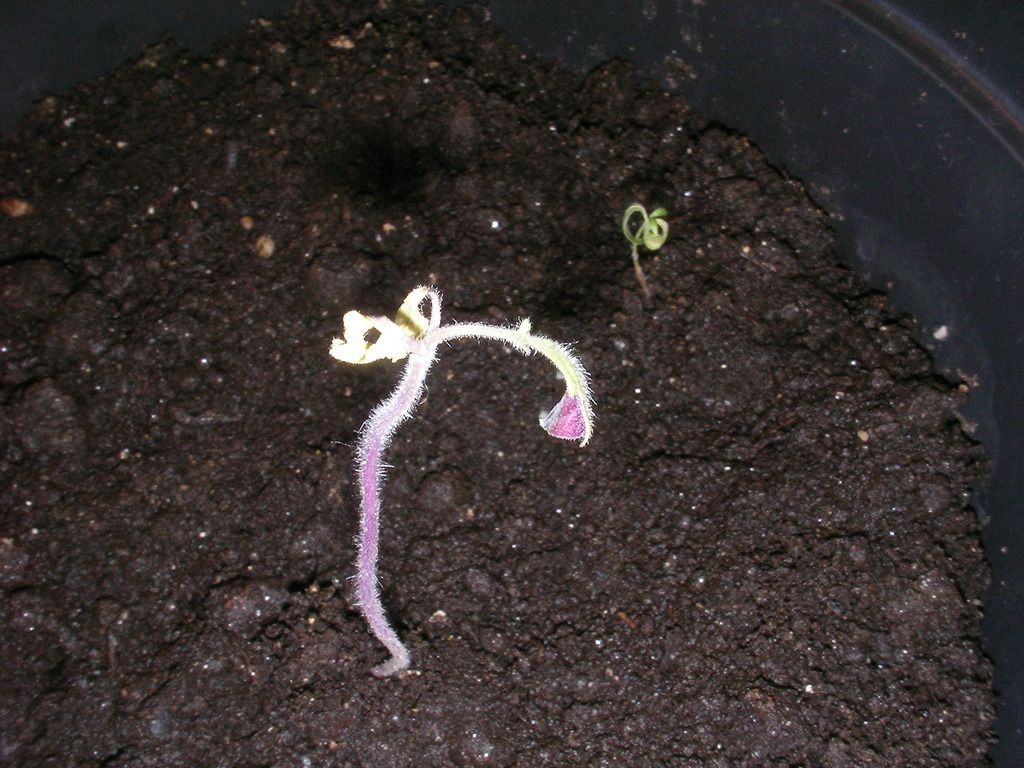 This is the second tomato seedling. Notice its leaves on the right side are withering
This is the unknown plant mentioned above, potted in the same pot as the first tomato seedling
Other facts:
Lighting:
My dorm has no sunlight... Thus I am using fluorescent light as seen in the below picture. Is the lighting not enough?
Temperature:
The temperature of my room is about 75F or 24C.
Watering:
I am watering everyday and the soil is kept moist everyday. I use water from the tap. Are there harmful chemicals in tap water? Are the seedlings overwatered?
Soil:
This is a long story. Initially I just took garden soil in the garden outside my dorm, and I grow my seedlings (3 of them) all in a single container which I made out of a orange juice bottle (about 4 inches in diameter, with holes drilled at the bottom) and the seedlings grew well for about a month. There was even some unknown plant (as shown in the picture above) shooting out of the soil. Then one day one of my tomato seedlings has its leaf wilted overnight. I thought it might be soil problem or overcrowding problem so I transferred all my seedlings to pots as shown in the picture above, one seedling in each pot. I also bought new potting soil and thrown away all the old garden soil. But the problem persists...
Roots:
When I do the transfer of the seedlings from the original small container to pots, which is about a month after germination, I noticed that their roots are pretty short, only about an inch long. This is the first time I grow tomato and I do not know if this is normal.
Please help to save these poor little lives! Any help is much appreciated!