I'm not complaining but the heirloom large cherry just tastes bland. It's up to the rail on the upper deck and still going strong at 13 ft.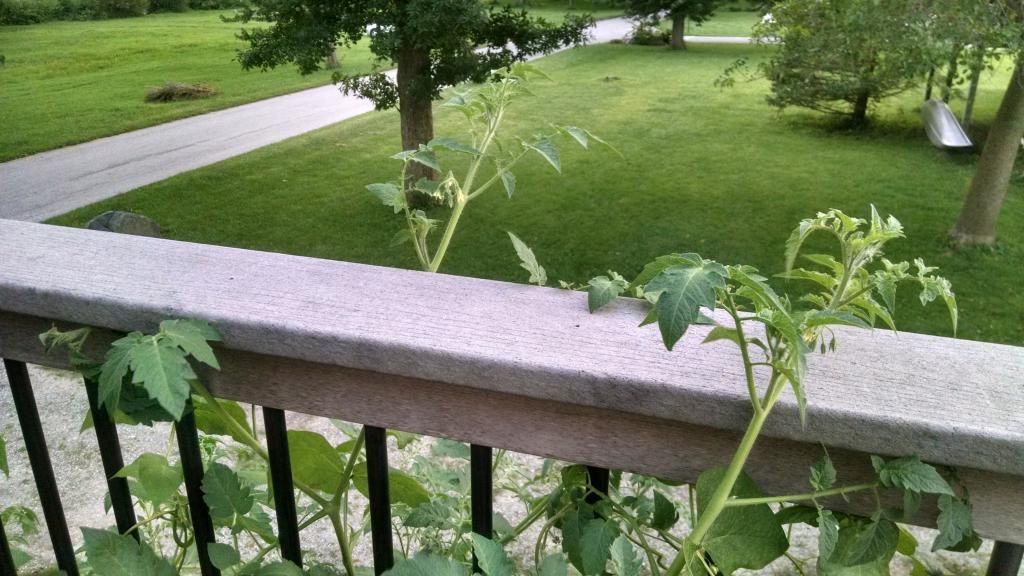 I have a hybrid snack on the other end at 13 ft that we like for flavor but it makes for a better sauce with green shoulders. I am out of seeds and can't find them.
I am not used to growing 13 ft tall toms especially from seed this quick. I want a black cherry or something that tastes better. Both of these keep outgrowing the Septoria that wiped out the rest of my crop. Any recommends.