There is a new line of tomato varieties out called Cherokee Tiger series with chartreuse/yellow-green foliage. Some of us are growing them. I'm trying Cherokee Tiger Large Red (Marianna's Heirloom Seeds). It looks striking among the darker regular green tomato seedlings.

It turned out that the
chartreuse
foliage of Cherokee Tiger Large Red are more susceptible to sunburn: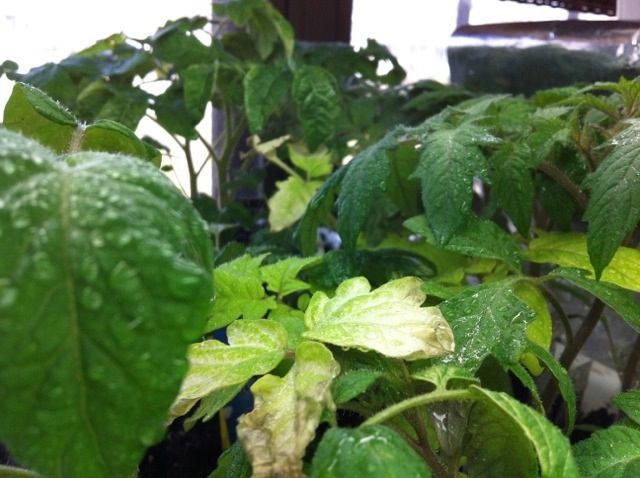 Now, this is my fault -- I set out these new to outside seedlings to get a little outside time on a scattered mostly cloudy day. Unfortunately, the wind picked up and it got a lot sunnier than I anticipated, but I couldn't get back to put them in a more protected location in time.

But, among the tray of peers,
CT
got a lot more burned than the
others
. I guess that makes sense when you think about it. So if you are growing them or if you decide to grow them, be careful when you start letting them out in the sun and acclimate them more slowly than usual.