It is well documented on this site that I enjoy growing tomatoes. Never have enough room in the garden for the plants I grow from seed. This year I plan to grow several in some rich bottom dirt at the farm where I grew up. Retired now so will have some time to travel to water them, and watch them grow. These are Better Boy, Celebrity, and Brandywine, with a couple zucchini squash.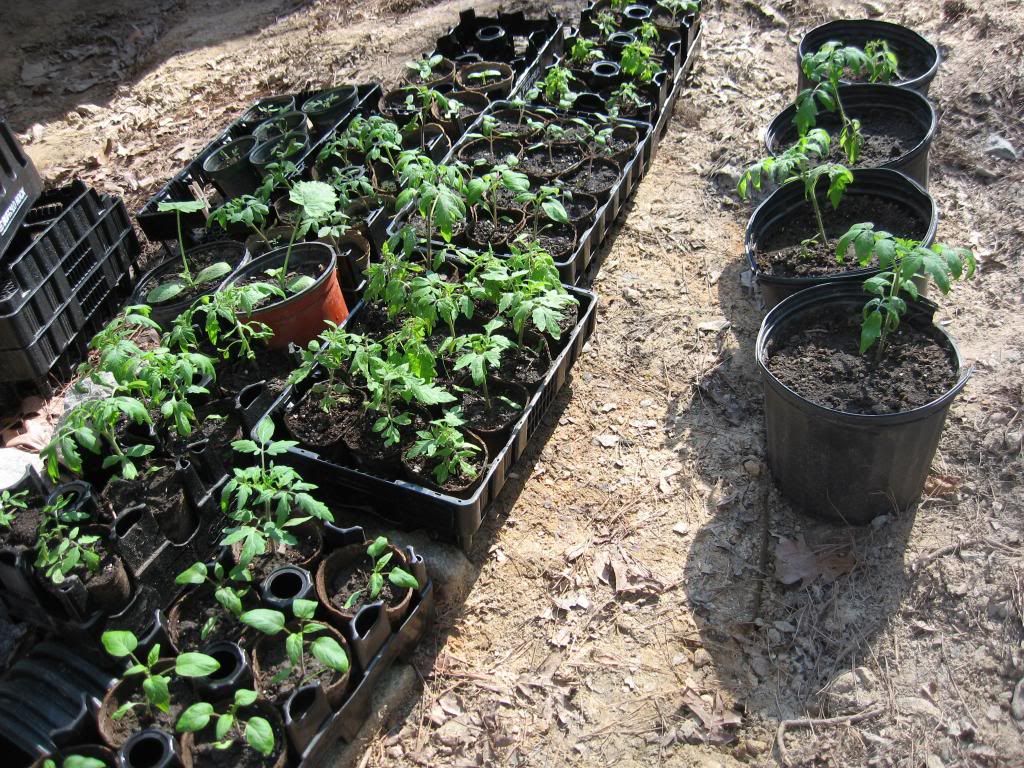 And the little ones are on their way
I have built some new "boxes" in my garden to hold new topsoil from the farm, and, hopefully, to aid in weed control. Also, grow them in the green containers on the pier. I got these "protein buckets" from a neighbor cattle farmer.