I wasn't up to going outside today, but with yet another overnight heavy rain/flood warnings , I decided to brave the drizzle and go check on the near-ripe tomatoes. Good thing too! Here are today's picks

- This isn't for Winter Trial, but first let me describe the Pineapple Pig which was --really-- not supposed to be fruiting yet but had managed to eke out a sizable fruit extra early. I guess it was suffering from the stress after all. The early fruit had become riddled with disease and finally split wide open from the scabby skin not being able to handle the constant pressure from the heavy rains. Hoping the plant will manage a better showing later on.
- Pink cherry sized Sweet N Neat
- 3 Earl's Green Cherry from VGD -- the fruits seem to be getting bigger... Closer to regular cherry size... With one of the NOT's from FR. I got the seeds in a trade and the person who provided the seeds thinks it could be an accidental cross since he didn't bag the flowers and I should save seeds and try growing them out if they taste good.
- 2 Kootenai are both splitting at near but not quite ripe stage again
(before harvesting)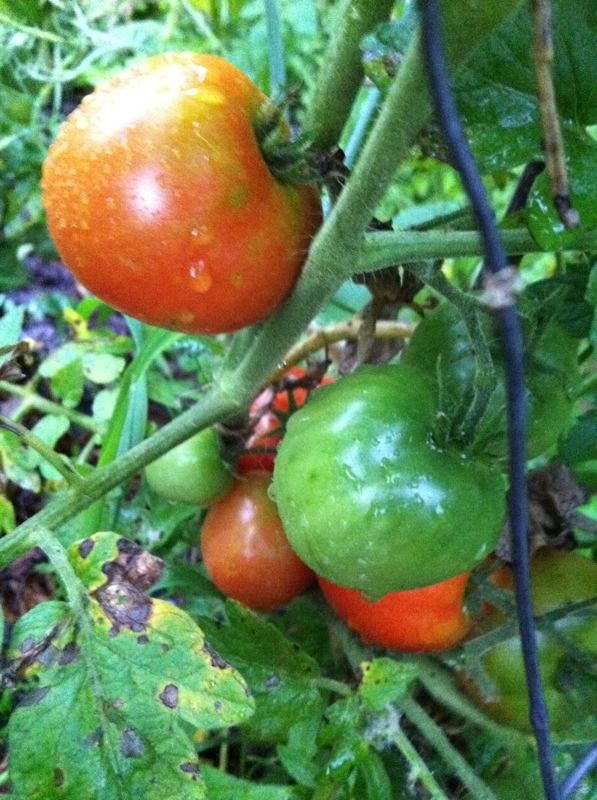 - The beefsteak shaped large fruit in the middle is the one that I thought might NOT be Jaune Flammeé but turning it over, you can see the bi-color streaks forming, so I gues it IS. I think I might have picked this too early, but seeing the other cracked fruits kind of got me anxious. It is ridiculously big -- I don't think this is normal size. Here are photos of the rest of the truss before harvesting this one: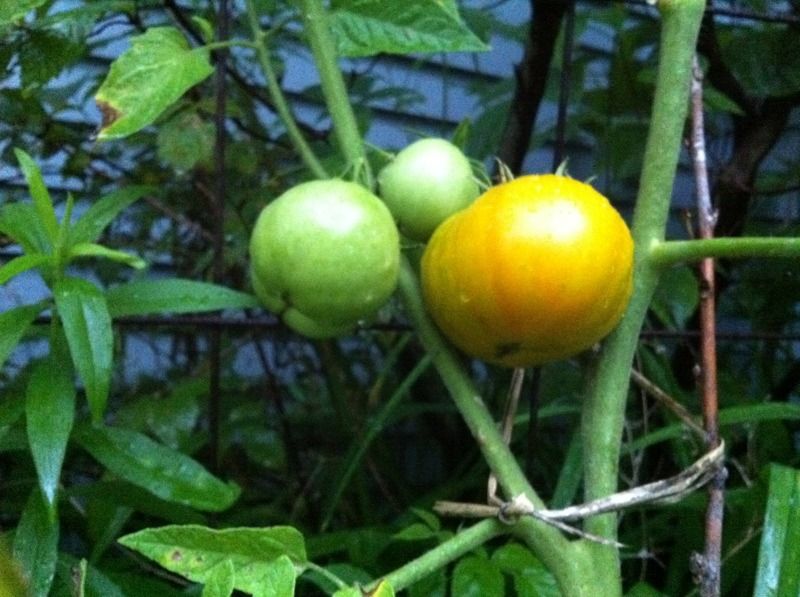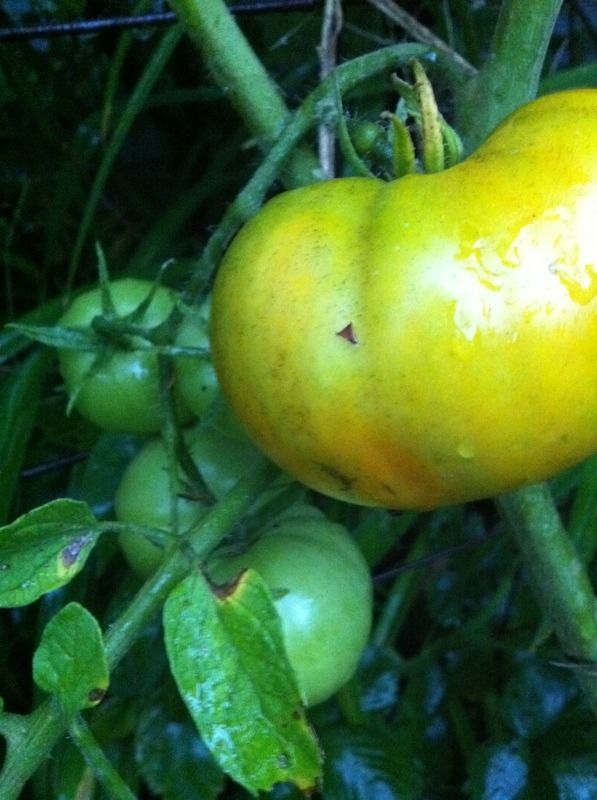 - Next we have two Native Sun. The larger one is from SF&H Winter Trial bed which is shaded by the trees behind our property all morning, and the smaller one is from the SM (Sunny Meadow) Spiral Garden, but this particular plant is in an especially shady back portion where morning sun is solidly blocked by the neighbor's house, and a densely overhanging neighbor's ornamental plum (they planted it right at the property line....) blocks the light even more (I'm thinking of getting rid of some more of those branches. I need some mulch anyway

)
Here's the larger fruit before it was harvested: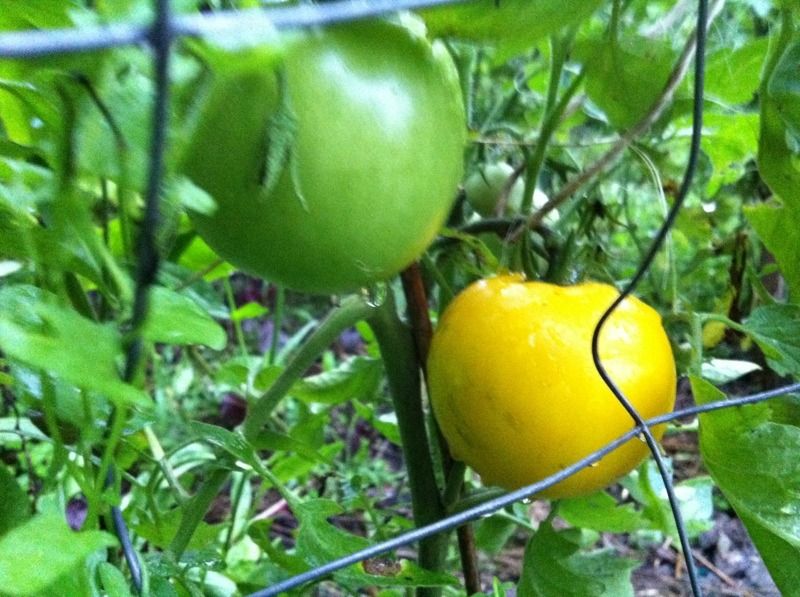 - 4 Snow White from the gigantic plant in the SMSG. This plant is only 2 or 3 plants from the Native Sun. Is it because it's a cherry that it's doing better or does 5 or 6 feet into better light make all the difference?
This cluster was below knee height. I had to crouch way down and fend off the mosquitoes to take this photo: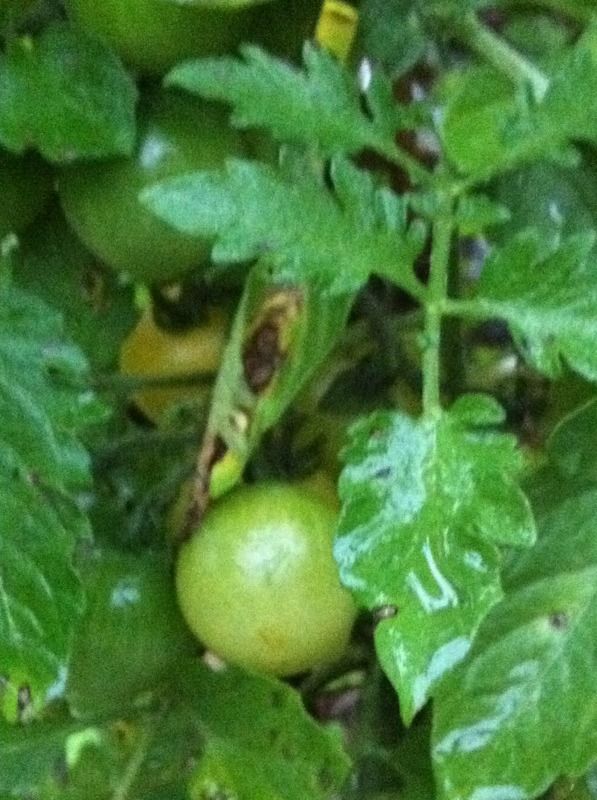 - Red fruit is a container Beaverlodge Slicer in KP garden: