Few weeks ago I planted some tomato starts in some big containers. They have grown well, begun to bloom but I was afraid some frigid temps were coming in the near future. Here was my method to transfer one of them to the greenhouse:
Load onto 4-Wheeler trailer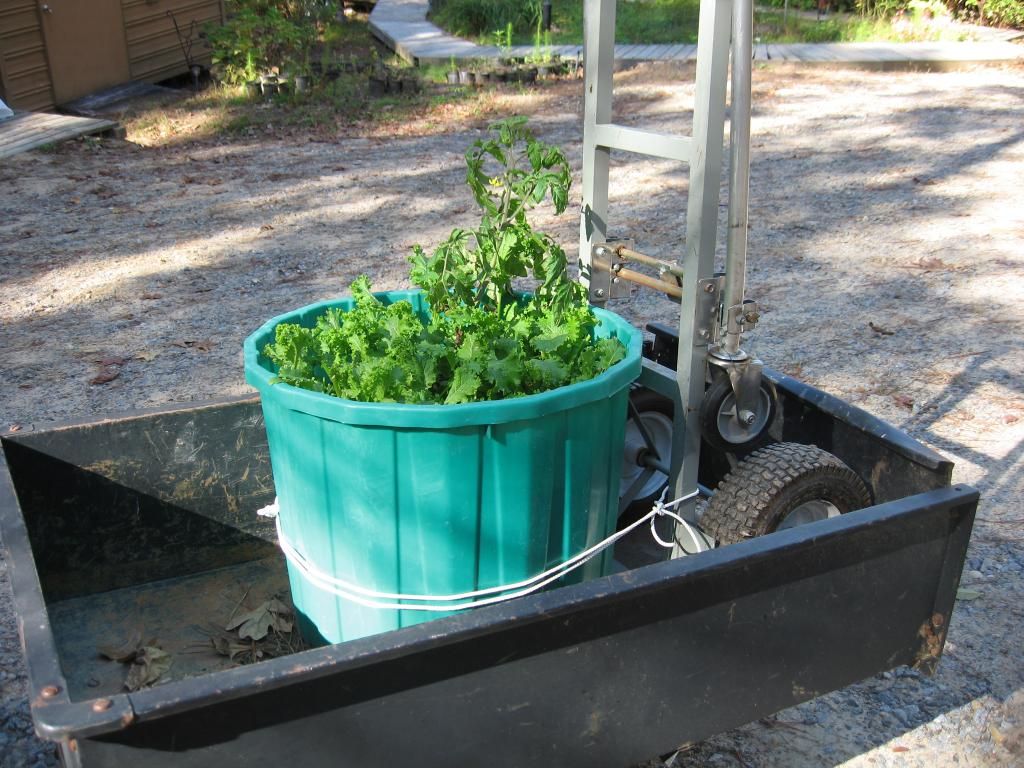 Roll into greenhouse:
I had a couple of other tomatoes in pots that I moved with the tractor front end loader. But tractor was not available for this one. These pots full of damp soil are HEAVY.