I have been picking off a bunch of ripe ones but with BER. A few here and there. I would say that the first actual good fruit would be Sweet Beverly followed by Sandul Moldovan. They are ripening quick in this heat, I have kept them watered well. There are plenty more ready, i could have picked a bunch more but I'm giving them time. I also chucked quite a few with BER, way more than I picked. :'(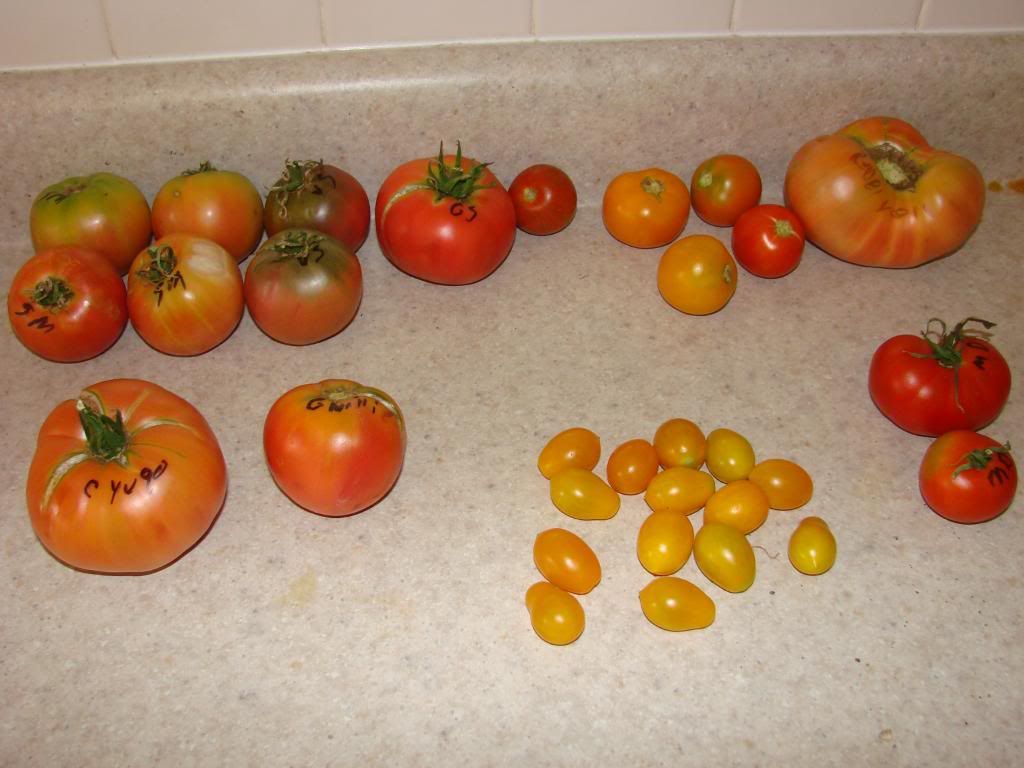 Left to right top row: Sandul Moldovan, Virginia Sweets, Giant Syrian (one of my fav's), Tigerella, Orange Pixie, Lucky Leprachuan, Rebel Yell.
Bottom row: Crnkovik Yugoslavian. Grandpa Willie, Sweet Beverly, Moravsky Div.