The early tomatoes were pretty good, some better than others. Now with the hot temps and more mature plants, the crops are looking better.
Most of these are Better Boy. I have to pick them early to beat the squirrells to them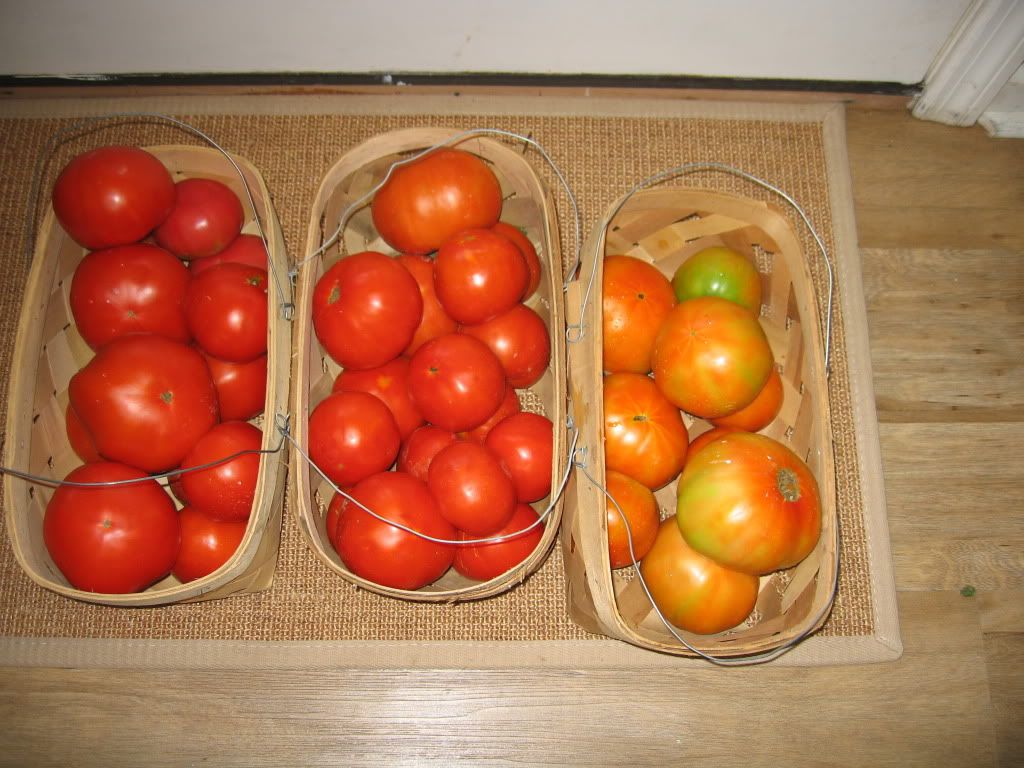 This is a hodge podge of variety ready to be cut up and put in the freezer. Tomato Red is just a pretty color to me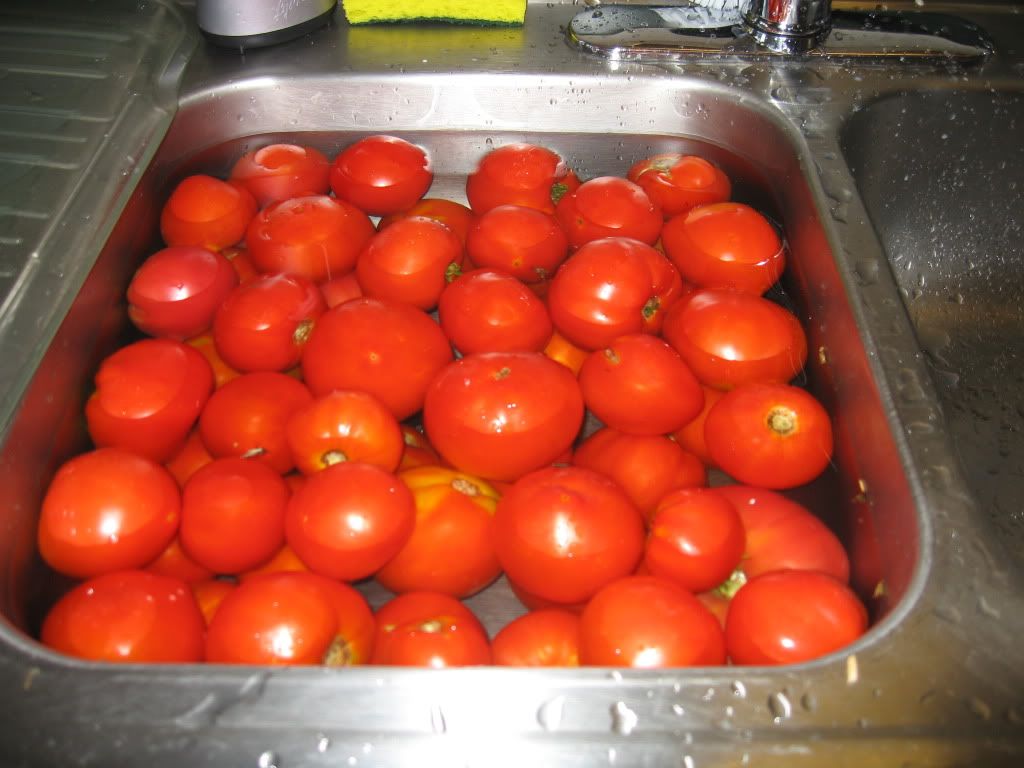 I can't wait for these Brandywine to be ready.