Wooh! Wooh!
I have a megabloom on my Amerikanac plant. I recived the seeds from Saska. I saw this a while ago in flower version but was wating to see if it made it. Cool I must say. There are some big boys on here and I don't think they are done yet. This is one that might be a cadidate for pruing for "The Big One". Well a picture tells a thousand words. So........
The megabloom it's still young at this point. A week maybe 2 old.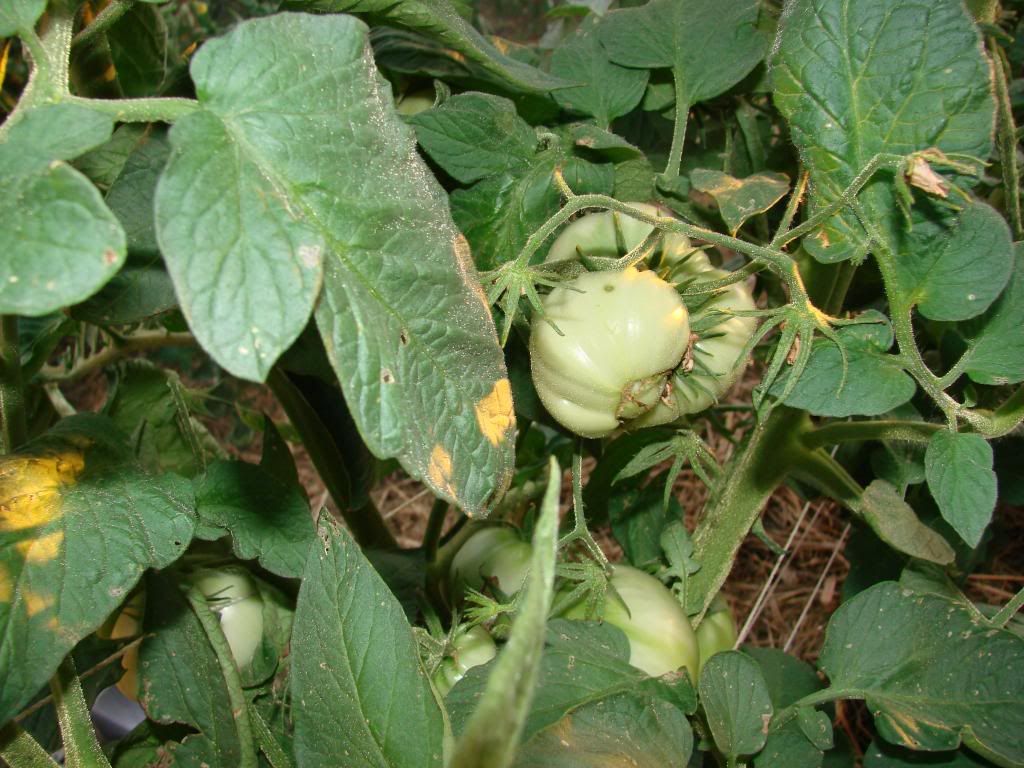 Look at the bottom left fruit. The pic doesn't do it justice.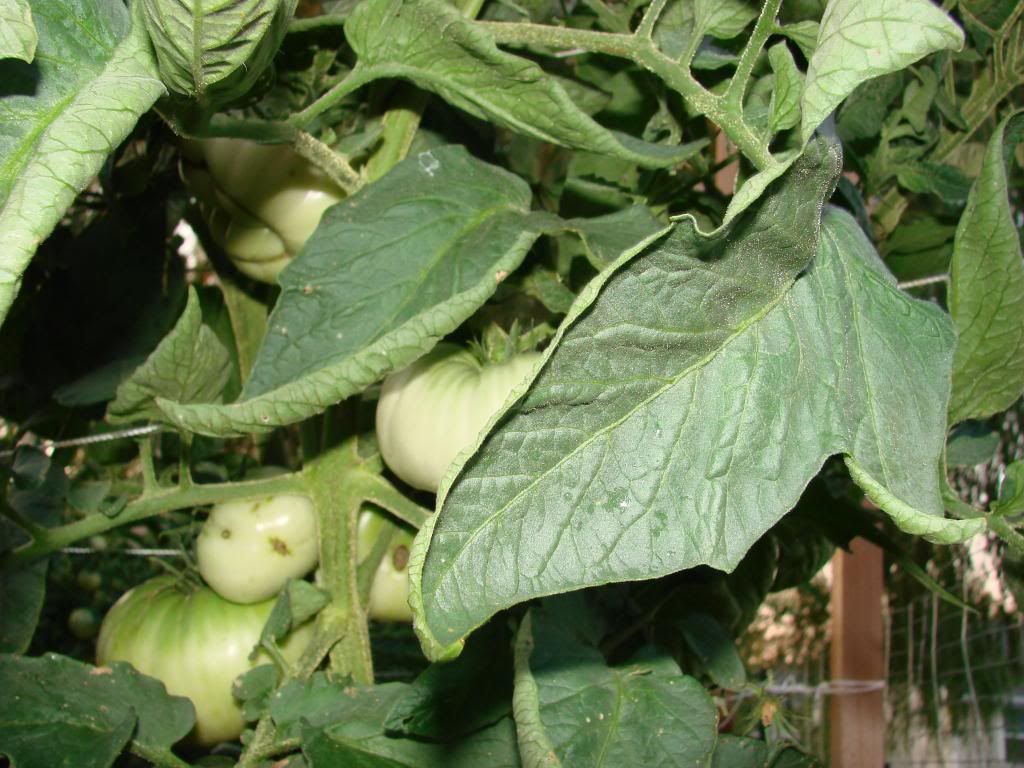 Here is the plant in the foreground. Take a look around all the plants have fruit on them. ;D