This is my first year for full scale container tomatoes, with mixed results. I began collecting whatever large pots I could find, and finally settled in on some large green pots that farmers use to feed protein lick, and the tomatoes have done OK in those pots.
My earliest planting was in a mixture of containers: One tin pot, four blue plastic pots from Walmart, etc. I planted nine tomatoes in these fairly early and they grew well, bloomed and put on fruit. Then I ran into some problems.
1. I was warned that is was hard to keep the pots watered and that the nutrients would washout. So I kept them watered, and applied 15-0-15 periodically.
2. I was warned the BER would be a problem with container tomatoes. I have definitely had my share of that, much more of a problem than any other tomatoes I have grown
3. And then the leaves began to turn "gold bronze" and "brown". What do you think causes this?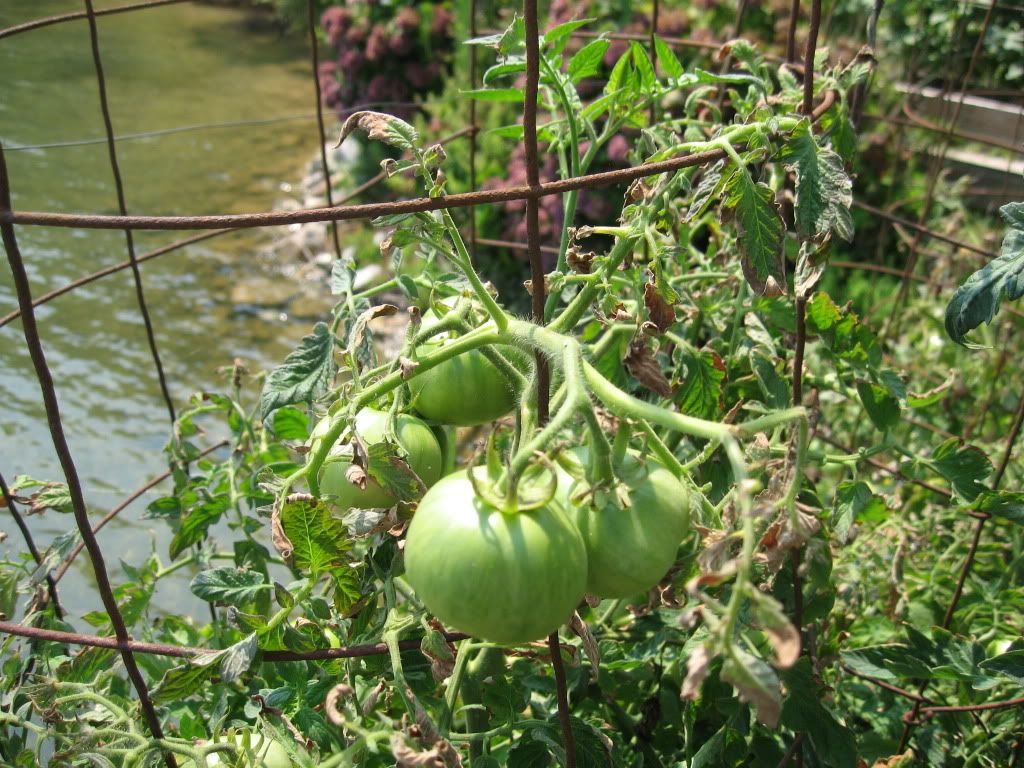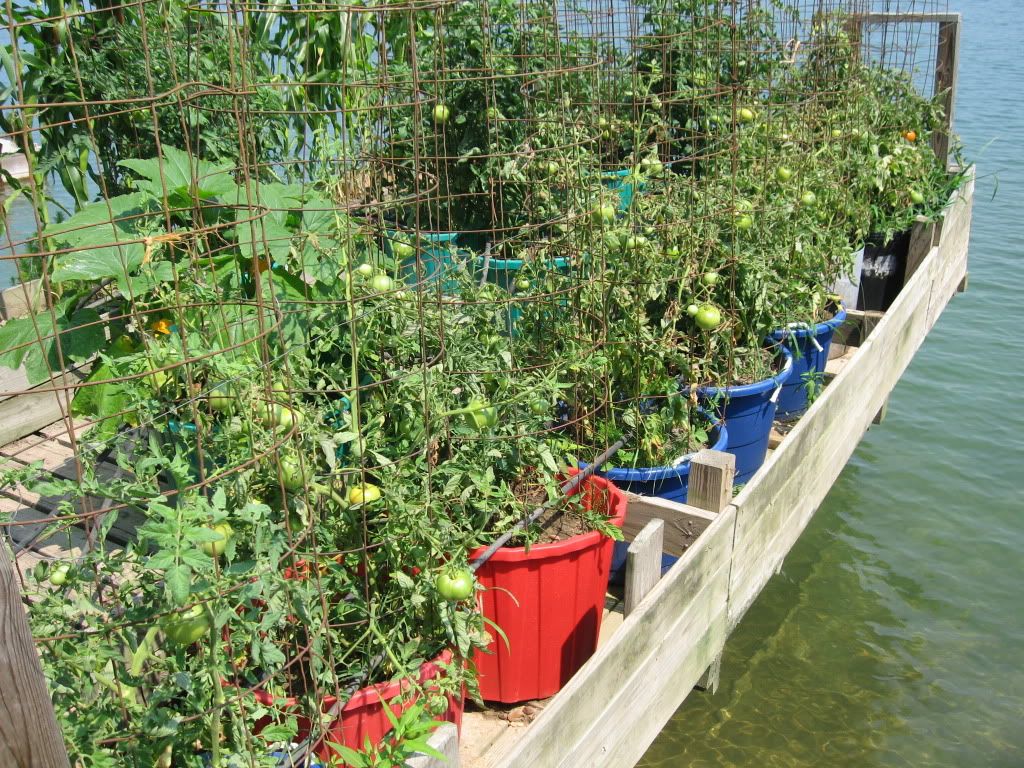 4. These tomatoes are alternating Beef Steak and Better Boy. We have eaten some fairly good fruit off each, but many, many tomatoes turned out like this.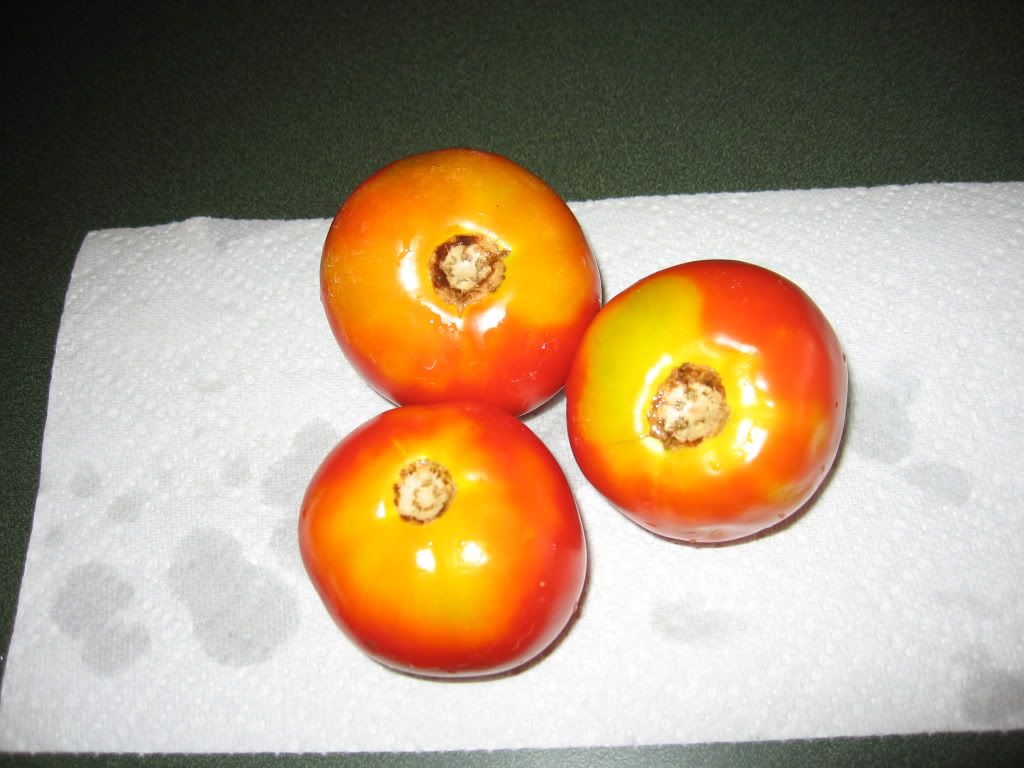 The yellow part is very hard. When you cut into the tomato, this white core goes all the way through. What is this called and what causes it?