My Big Cheef F7 is going gangbusters. I am very pleased. Just went out to take some pics of my Dwarf Lair but I came to BC first and decided it need it's own thread.

. Can't remember now but it was something like 9 immediately visible fruit on this plant that is in a pot in the Dwarf Lair 'cause I ran out of room in the garden, not bad for my secret mix (PS all the others up here are doing most fabulous as well that is another thread).
I started looking hard when I saw that many fruit on this plant. So I checked a small flower that had lost color and might have a teeny tomato in it. Than I checked another and another. EVERY one I looked at that was a possible candidate had been pollinated I stopped counting after about 18 fruit. Look at all that yellow still on there. If this were to keep up I could be looking at 50+- fruit.
I had to share this, hope you enjoy. By the way my other Big Cheef F7 was killed in action. So no way to compare my garden grown one with the pot grown one.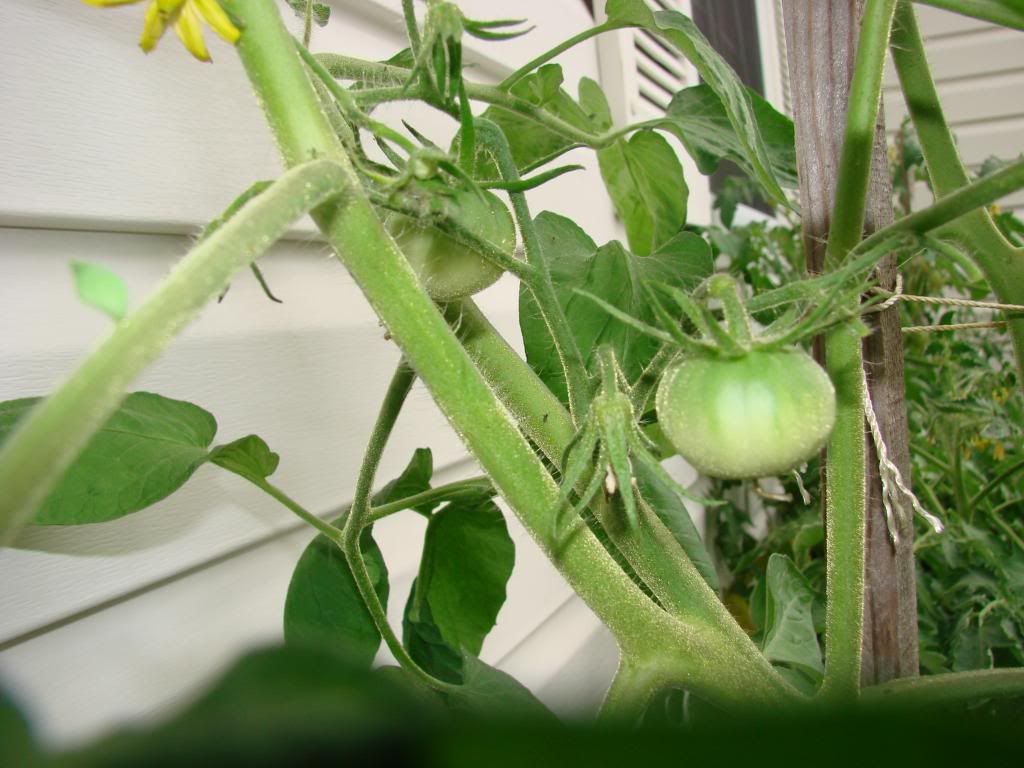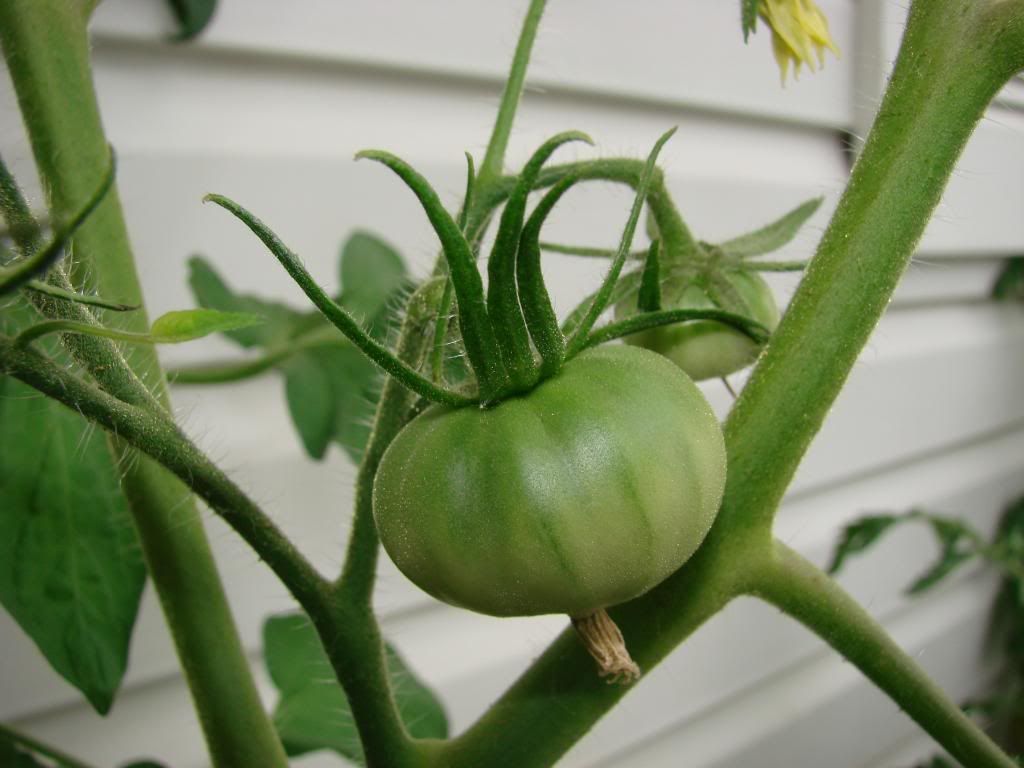 The pics above are of the 3 main trusses so far. And yes every flower that is around them have germinated as well. They all look like this.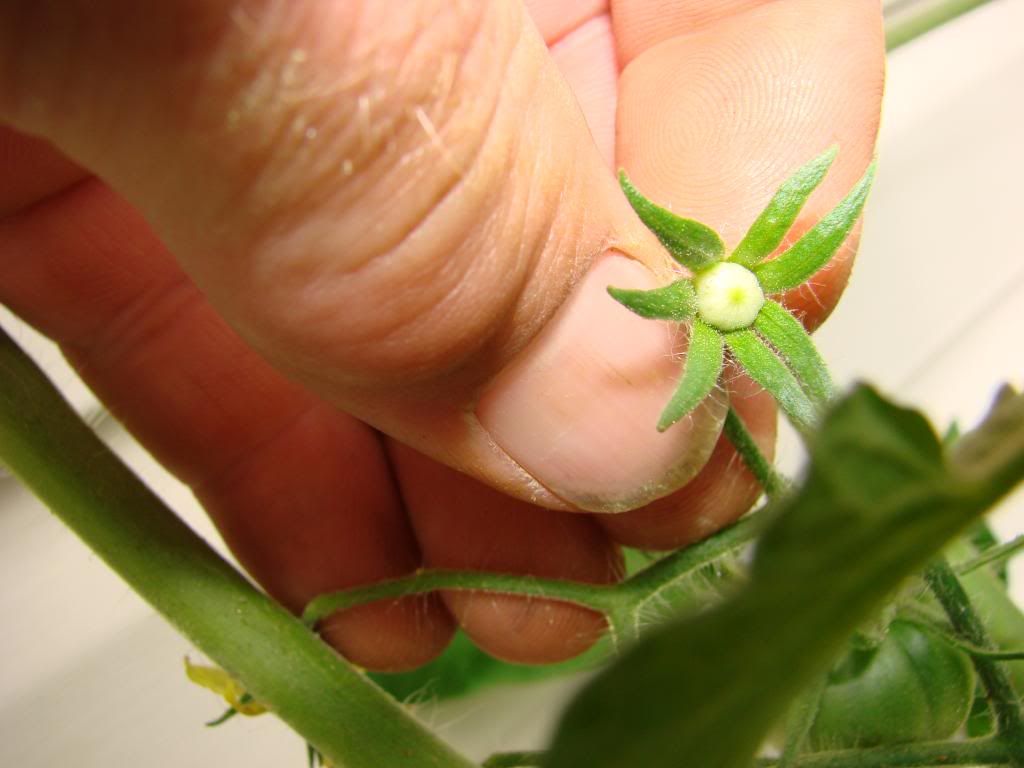 Here is the plant, look at all that yellow. ;D