Well here it is so far. Just got done finally staking up some of them. I ran out of stakes, got to make some more.
I makes one very sad to see something like this.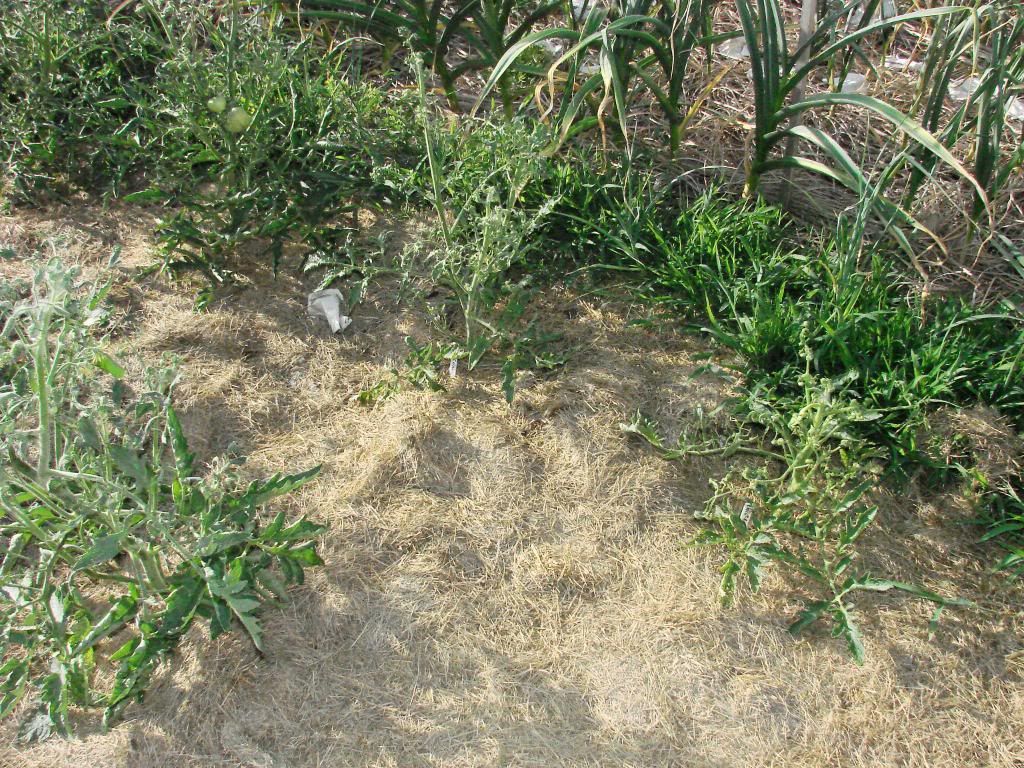 The closeup. I am thinking it is the virus Curly Top. Very disheartening.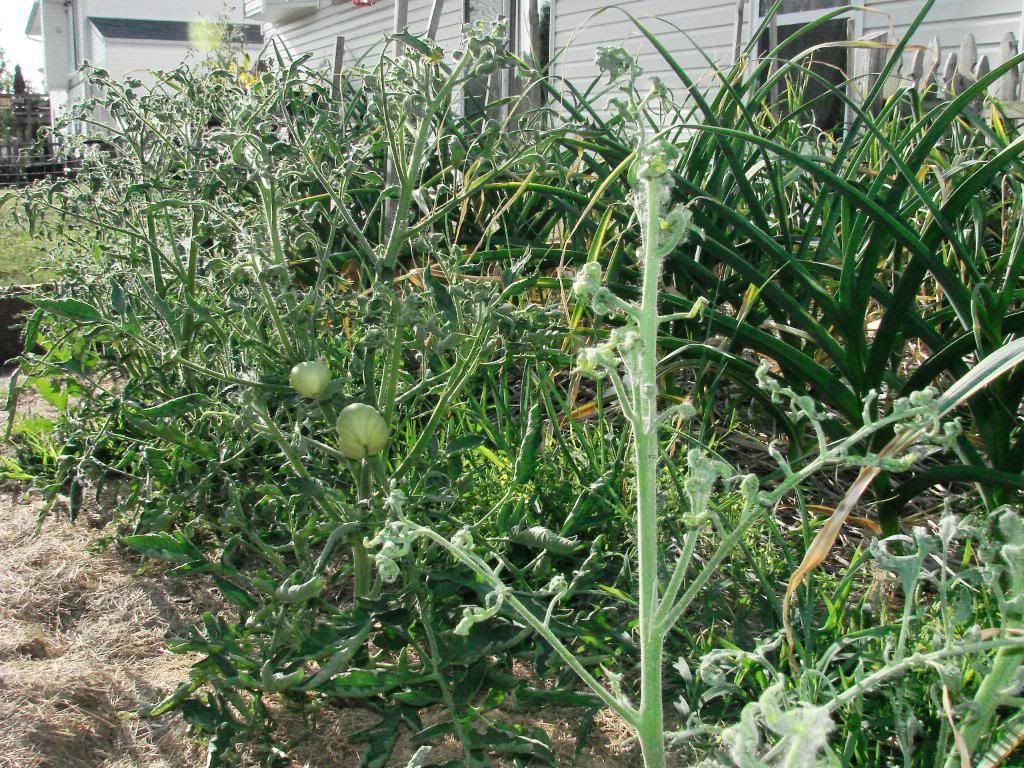 Some say the above damage was due to herbicide drift. The reason I don't think that is after taking above shots I did a 180 turn and took this. This plant was right next to the 5 I have taken out already. There is no problem with these at all. They are going nuts actually.
The rest of the troops just after finally getting staked and string run. These all all looking pretty good. The staked ones got a haircut as well, this is my first time really trying to trim up my plants in a hardcore manner.
The other side of the garden. These are doing great as well. They were planted last mostly cherry's in here.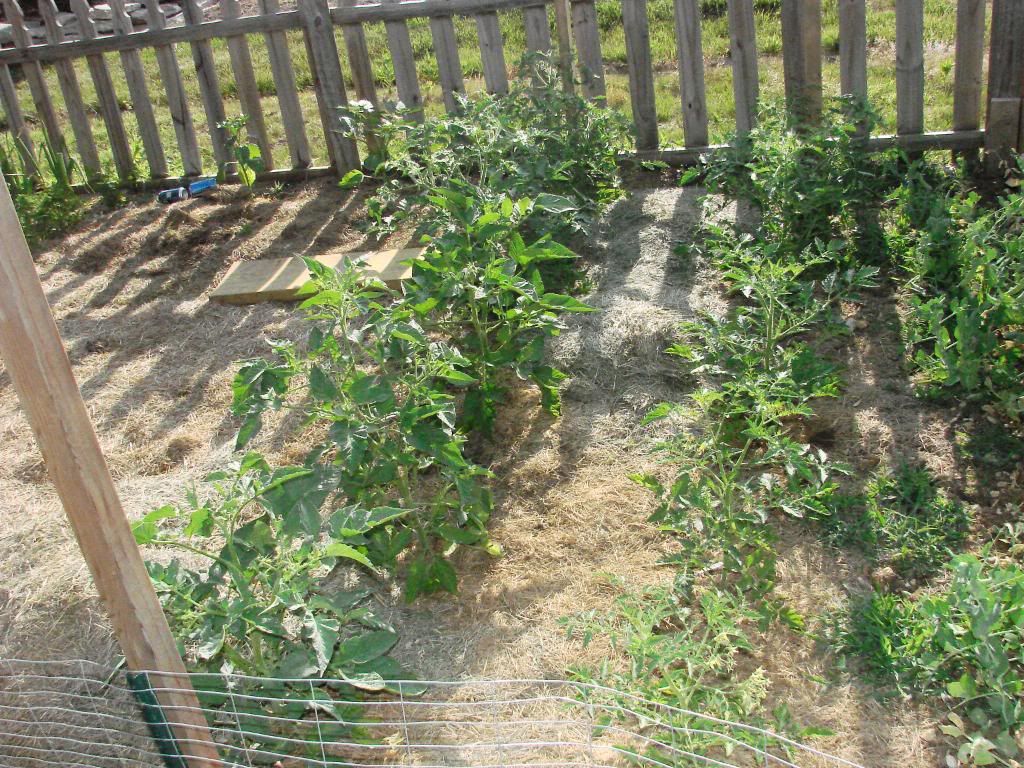 We can't forget the "Dwarf Lair"! They are doing great as well.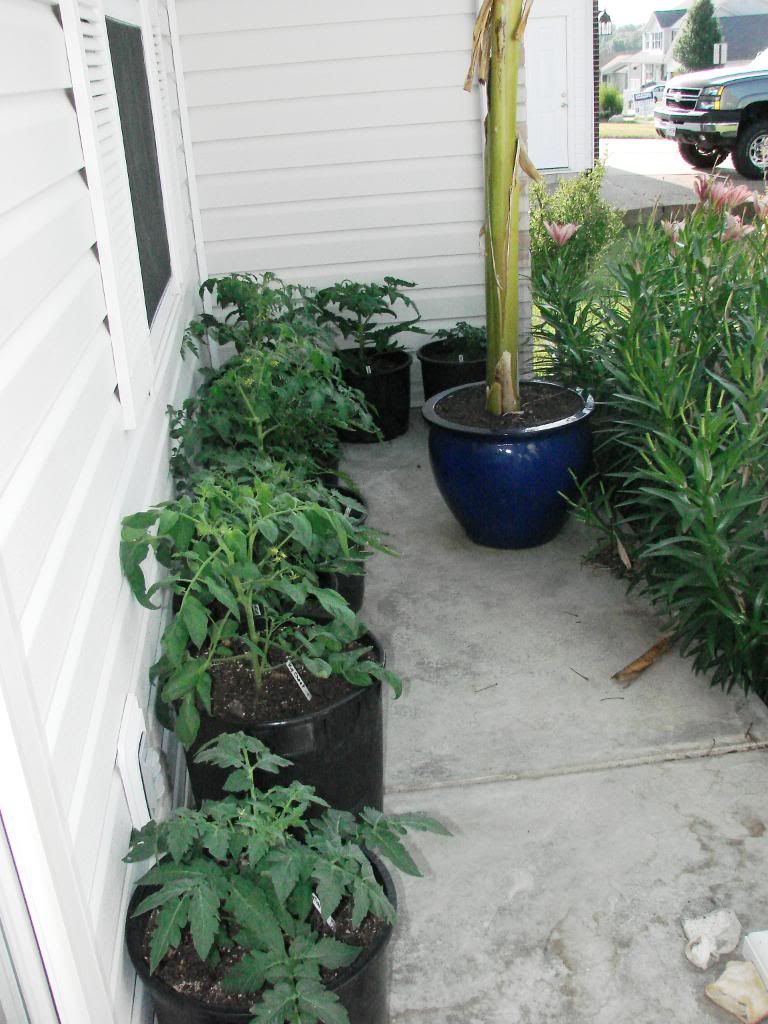 Happy gardening hope you enjoyed the tour.
Dono