I have lots of tomatoes this year, testing out different varieties. I did not have enough construction wire hoops to place on all the plants. So I used some alternative methods.
In the herb/blueberry garden my wife wanted something "nice". So I split cedar planks in half, hammered them in near the tomatoes and tied the plants with green cloth. Celebrities up front, Brandywine and Sweet 100 in rear.
Better Boy and Kewalo are alternated in this row, staked with a long run of construction wire. I am "training" the runners into the wire.
The same idea is used for some later tomatoes but with smaller 1x2 wire.
Another group will have to fend for themselves once the runners get through the V shape 1x2 wire.
These have a variation of two themes. A "half hoop" of construction wire and some 2x2 posts for later.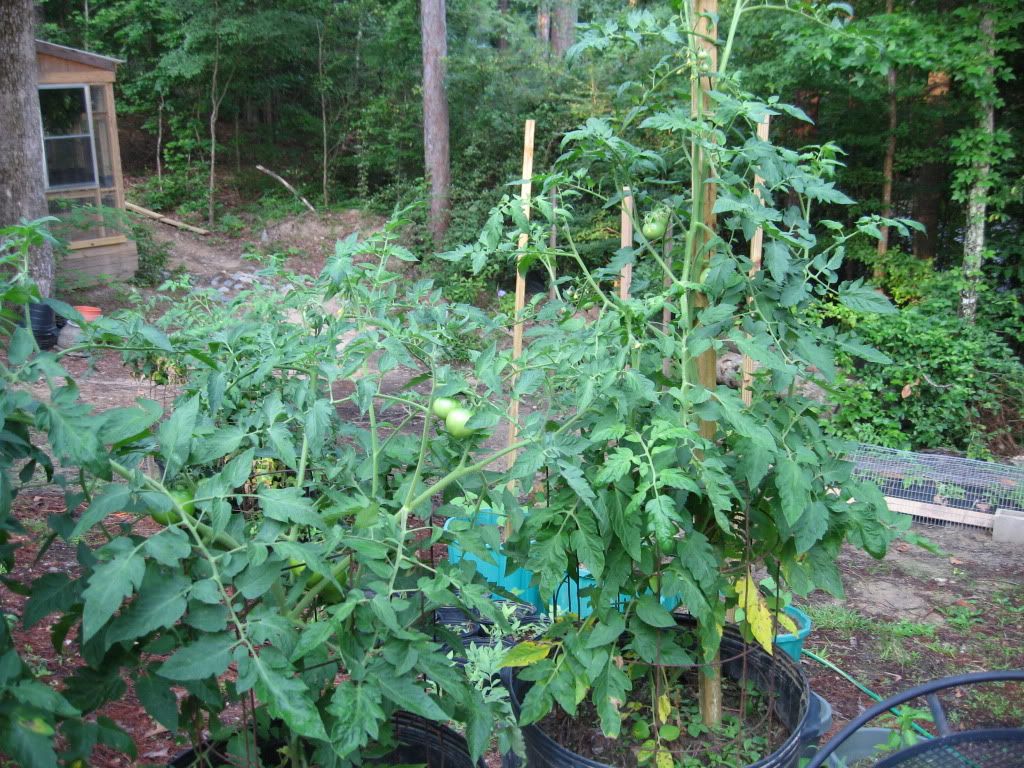 And then there is the old reliable construction wire hoops