The best sunlight I have for growing tomatoes is alongside a small pier. Two years ago I had a wonderful crop there, but the soil or bacterial problems took its toll the second year. This year I am trying container maters, and packing in all I can on the little pier.
Here are the beginnings of my
'Mater Maze
....and I even have some "maise" growing in one of the boxes.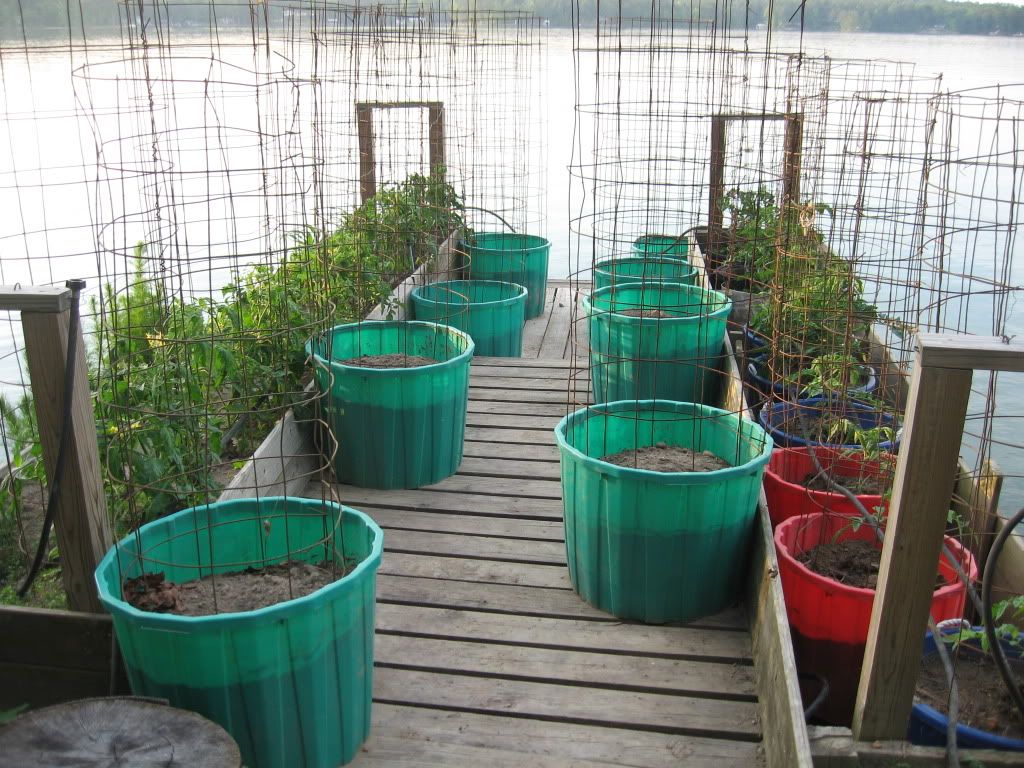 The container tomatoes are in some new top soil from my hunting land/old farm, and are looking great. These are Beef Steak and Better Boy.
Here a shot that shows the test box. Better Boy and Celebrity tomatoes died in this box last year. This year I am trying Neptune, Florida 7514 and also have some corn. Check out the hydrangheas too. I LOVE springtime.