I am tyring several varieties of tomatoes this year and I have tried to space the starts so as to spread out the planting times. I now have maters, maters and more maters in various stages.
From just spouted: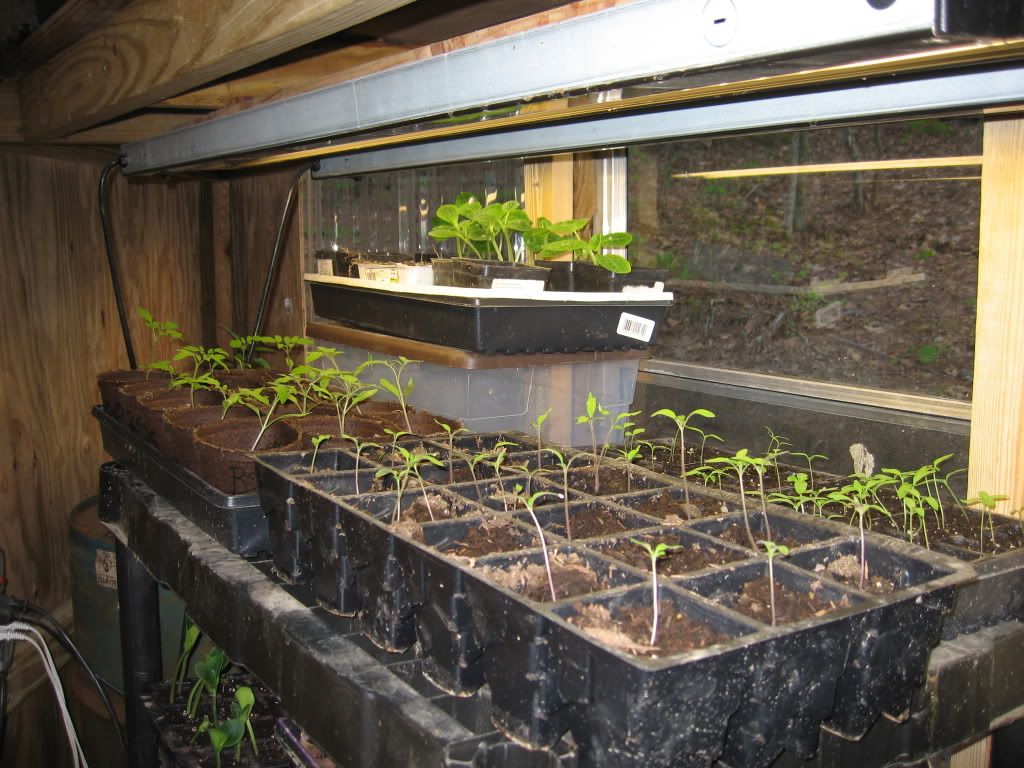 to five inch peat pots: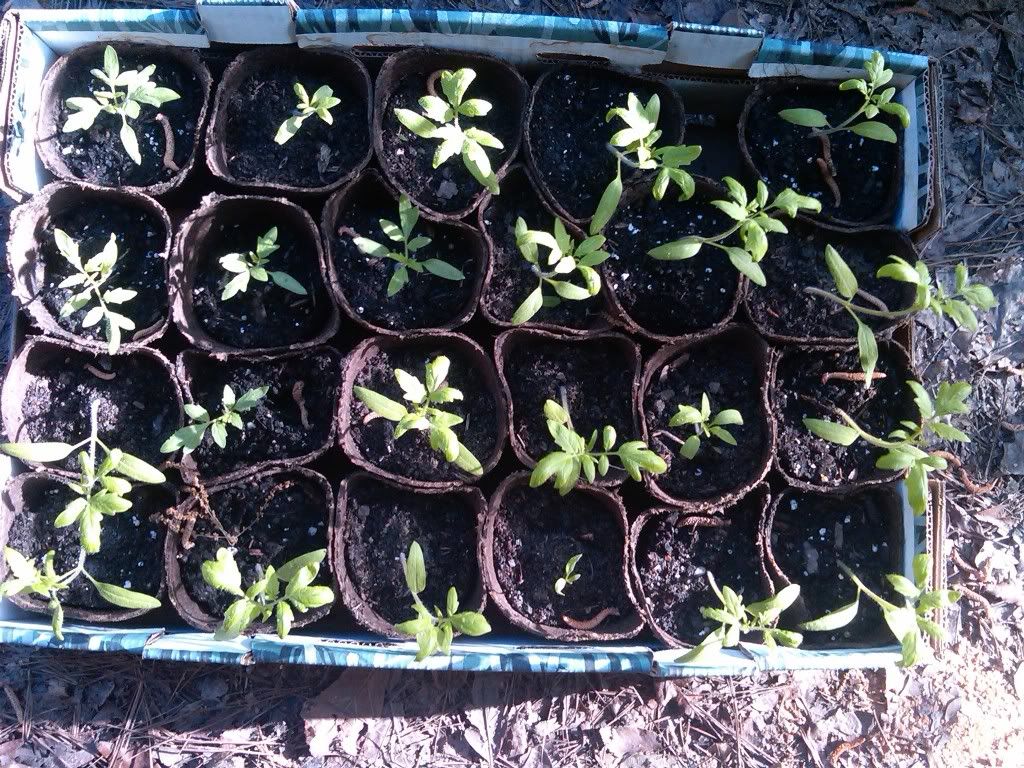 to ready to plant as soon as I dare:
to a few that I have already put in the ground or pots. The full ones I had in the greenhouse over the winter: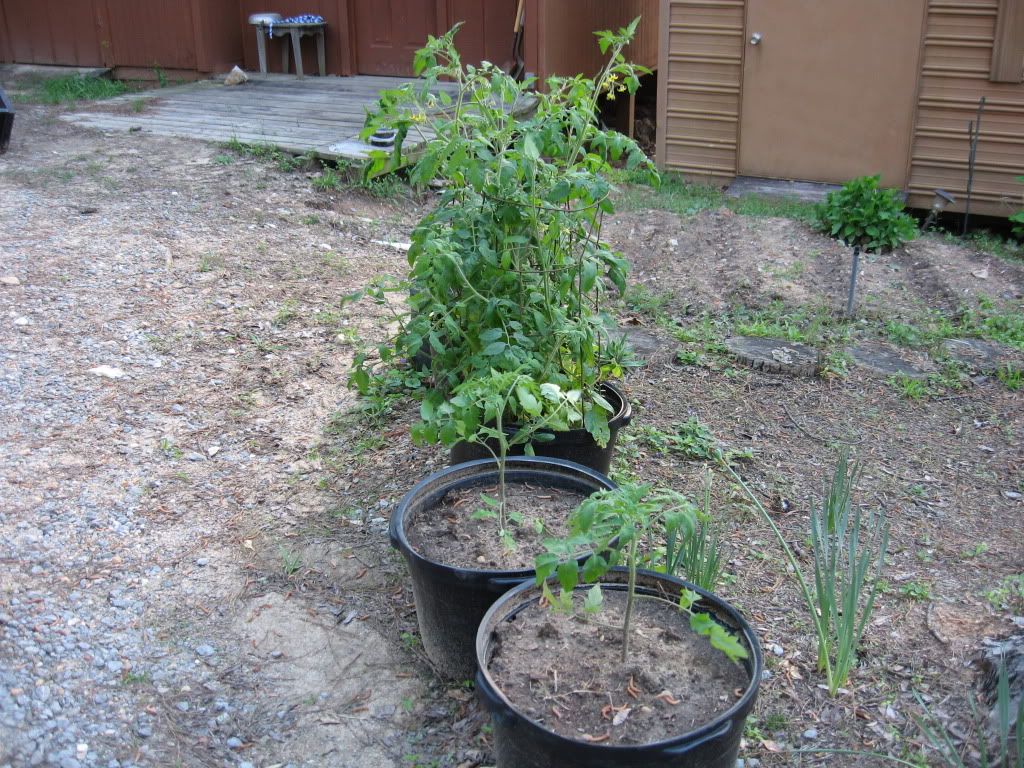 Still feels a little too chilly for the blossoms to set fruit, but this weather is tempting.