Here's my list so far:
Black Krim
Porterhouse
Brandywine
Brandy Boy
Hillbilly
Sunny Boy
Black Pearl
Supersweet 100
And I'll likely find a variety or 2 that I can't resist when I go to the nursery.
I've mentioned in another post that I'm going heavier this year on hybrids, due to wanting a guaranteed bounty. I'd appreciate knowing anyone's experience with the Brandy Boy, if it's as close to Brandywine as the seller claims.
And pictured are a couple of my new toys. The 1965 Allis-Chalmers Model Big Ten has been in my family since it left the dealer's showroom. We recently finished its restoration. The seat fenders and the hood (not in place on this photo) are awaiting their appointment at the auto body shop for a paint job. I've used it the past couple of weekends, with the new dump trailer, to haul compost to another new raised-bed vegetable garden.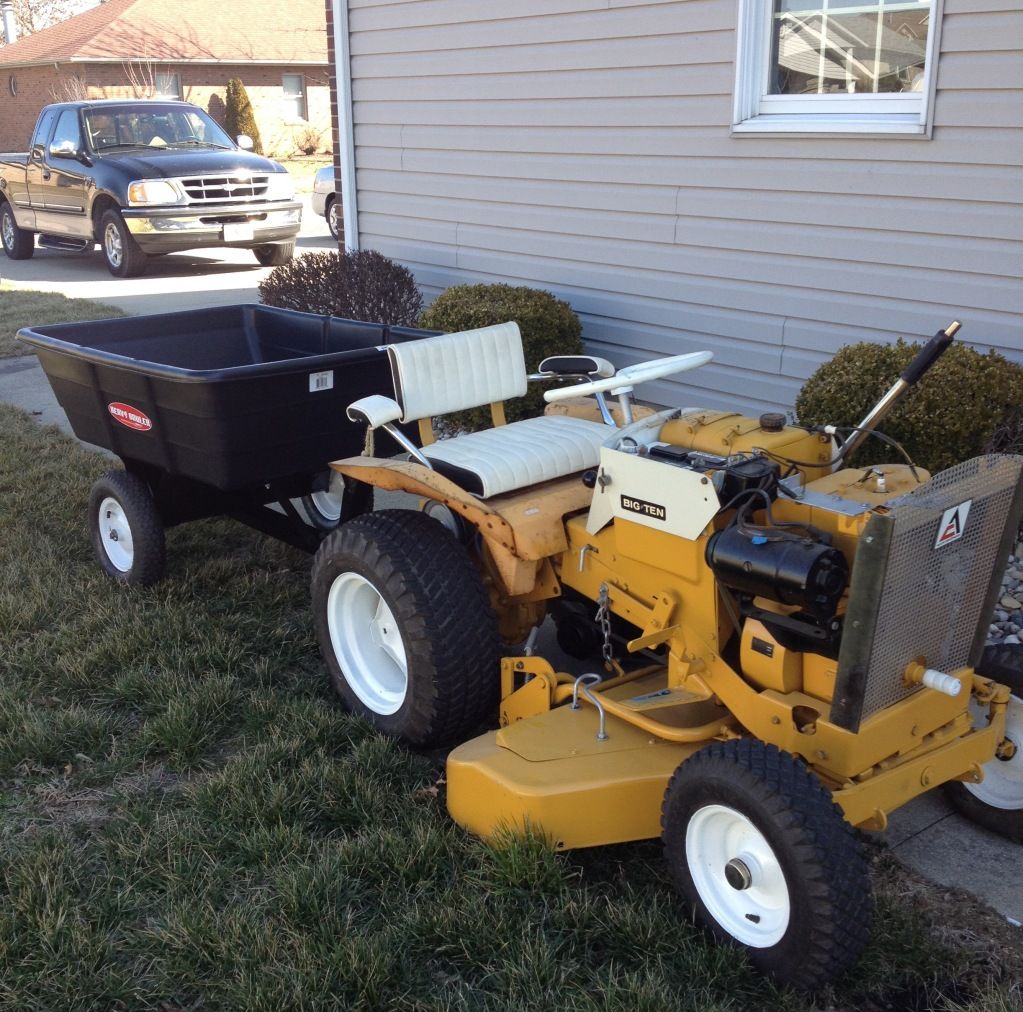 [/img]]