TZ -OH6 wrote:The ony weather related non disease problems that I can think of off hand are sunburn, rain check, and blossom end rot, and the latter two only affect fruits. Wet weather (different fungi like different temperatures of wet weather) will promote germination of fungal spores on leaves, and yes, it can be directional on the plant if one side dries out faster than the other.


Insects are much better than fungi, IMO Insects generally get eaten by other insects so populations stay relatively low, The big ones that cause lots of damage can be picked off, or they can be easily and safely poisoned. Fungal leaf problems are hard to get rid of, about the best you can do is slow them down and hope the plant gets through the season without looking like a Charlie Brown Christmas tree.
Dang, that is sad for me to read because the more I go out there and inspect my plant the worse I think it is. I noticed before it was only on the back and this morning I noticed just how bad it was so now I'm thinking it IS Early Blight. I've been spraying Neem Oil on them every couple of weeks and I thought that would do the trick. Any suggestions on what else I could do?
Here's the front of my plant....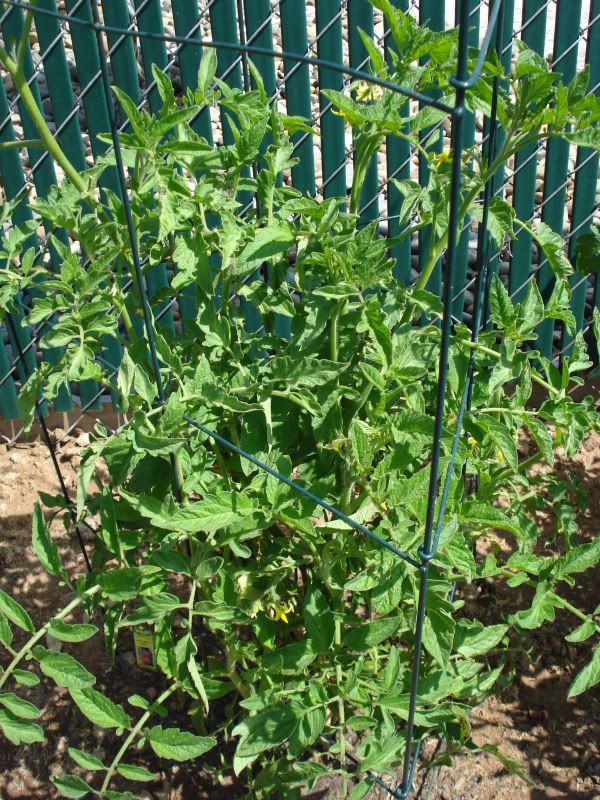 Now here is the back of my plant....