I bought two stressed seedlings from Lowes, i thought maybe frost or whatever, but they were $.50/piece. I planted them two weeks back and they are doing very well except for a lot of spotting, including on new leaves: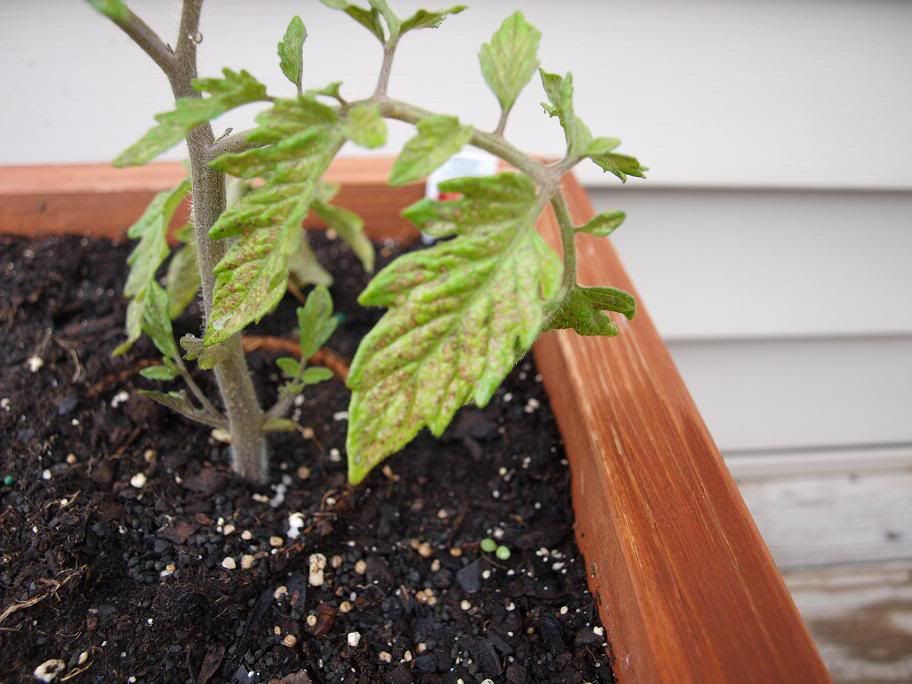 Yes, this soil was used in the past for various things. You can see in one pic what looks like rust or maybe septoria (but maybe not). However, how is it manifesting this early? These seedlings continue to grow with this. I fertilized a day back in case it was a nutrient issue.
Hard to tell but in the top pic that particular plant has what looks almost like white toothpaste spots on it as well, but the leaves showing that are some of the older ones that looked stressed when I bought it. The rust looking spots are the bigger concern.