Giant Syrian is a tomato I came across somehow last year. I got my seeds from Seed Savers Exchange. Let me tell you that this is a hell of a plant. It is a big producer of large to HUGE very sweet fruit. It is my biggest producer so far this year and all the fruit have been pretty much perfect and so dang good.
Here is the first one I picked, this thing would feed a small village.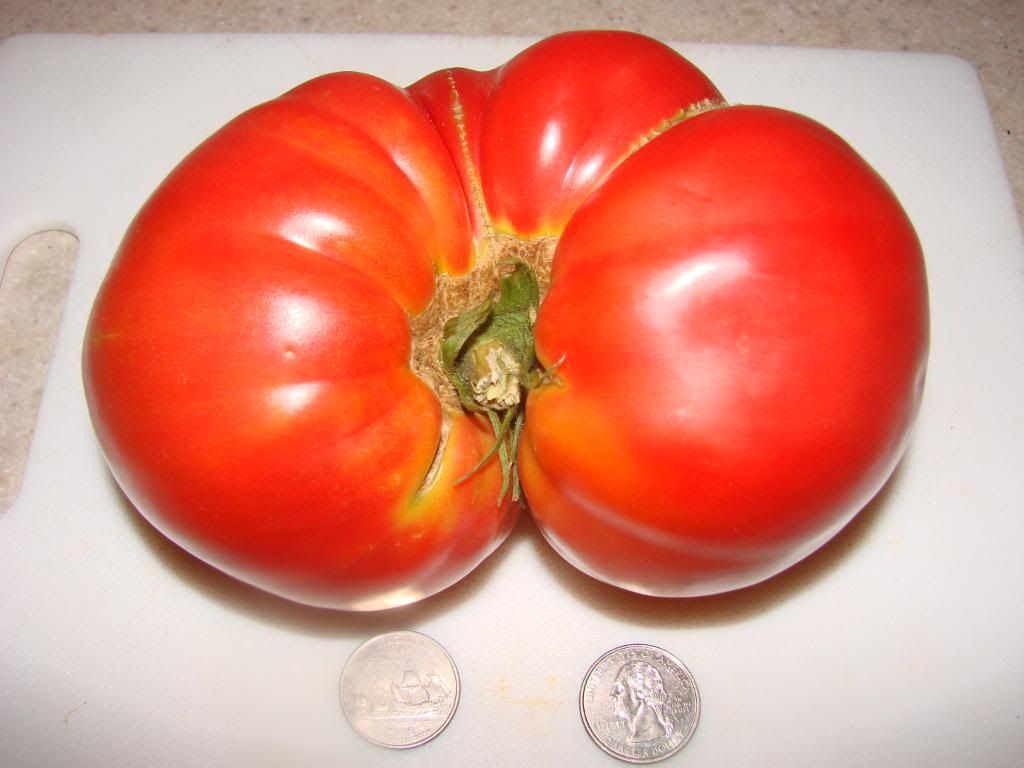 The rest as of this point have been about this size I would guess a pound give or take.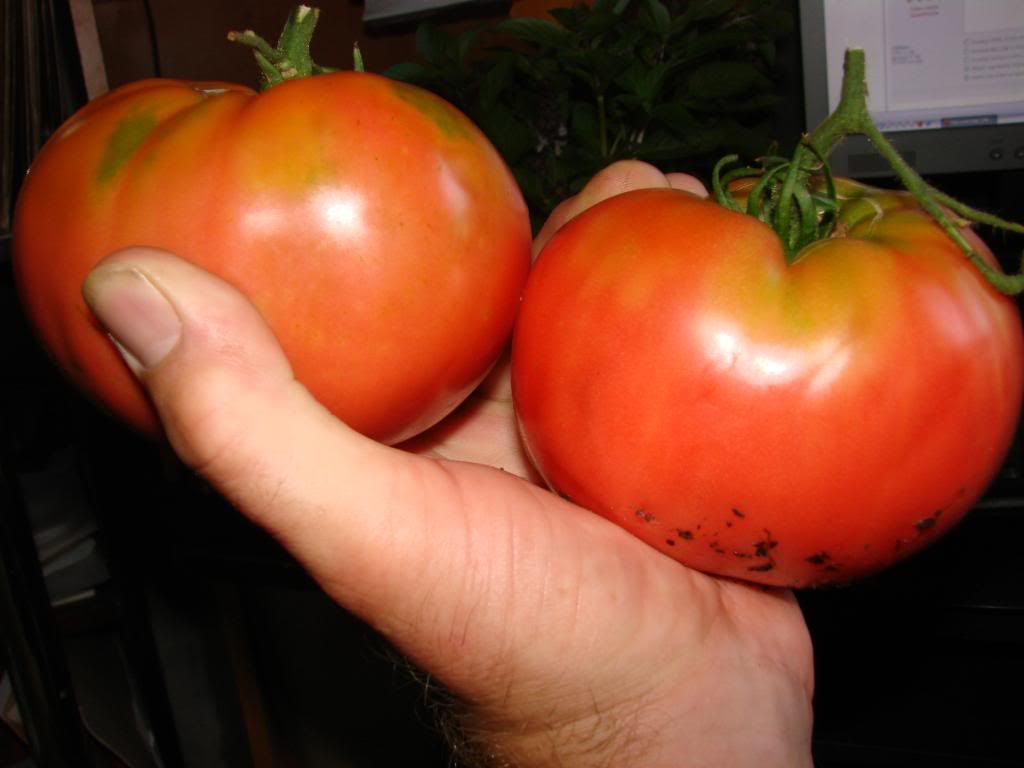 This will definitely be back next year. If you have room I HIGHLY suggest this one it is a keeper for sure. I'm a tomato nut so trust me when I tell you........
Give Giant Syrian a try!!!!!!