I planted a cherry tomato in a large planter and all seemed well. Lots of fruit and happiness.
The bottom leaves are beginning to turn brown/yellow color.
I'm not sure what it could be. There isn't a bug infestation - it's been warm..... I don't think overwatering has been an issue....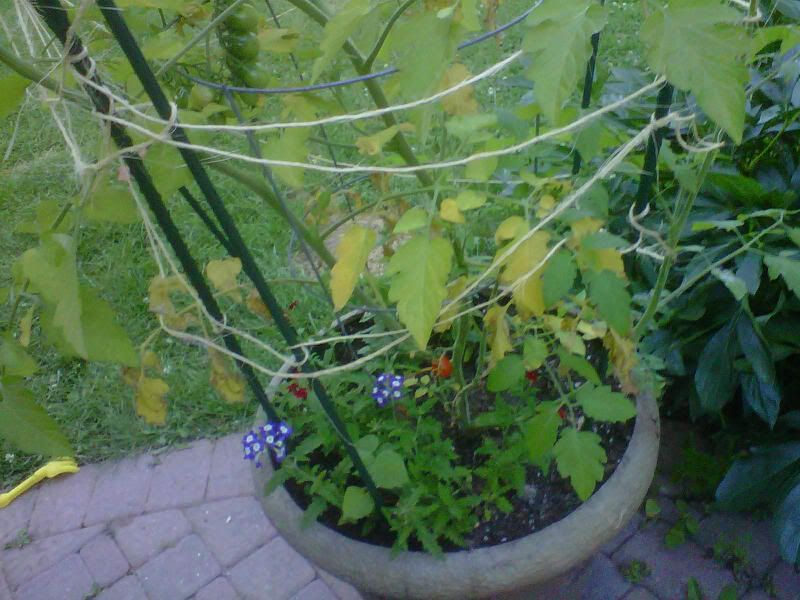 Ideas? Should I move her into the ground? All my veggies have always been grown in the ground except this one... and now I'm a little worried.
There are so many fruits! I hate to think they wont make it...