I have a few tomatoes that look pretty good but some not so good. The following pics are a few that are not doing well at all.
A little history: These plants have been started from me on Feb 12, they were pretty dang big 2 foot give or take. I didn't fertilize while inside except some compost tea here and there. The bed where these plants are was grass a month or 2 ago, I tilled it up and added some compost, some that I bought and some that I had that wasn't quite finished, still lots of leaves in it and whatever else. I put crushed eggshells and a
small
handful of Dr Earth fertilizer in the hole along with more good compost when planting. I have been watering but not too much I don't think, though possibly. We have had a lot of rain lately. I have given them a shot of kelp extract in water twice. Once after planting and once here just lately to see if they would perk up, the last time time I added little fish emulsions top the water. Another thing is they are right next to some potatoes which is said to be a bad combination, though I have another plant in front of these that is doing good with 3 golfball sized tomatoes on it. Oh yeah it has been cool not cold here than warm to hot than cool than back to warm. So the weather is not great tomato weather but no frost. One more thing I am pretty sure these were hardened off pretty well.
It could be a multitude of things. I do have back ups that are nice and small and healthy so far. If need be I can replace them and still be good.
Black From Tula
Not sure what this one is possibly brandywine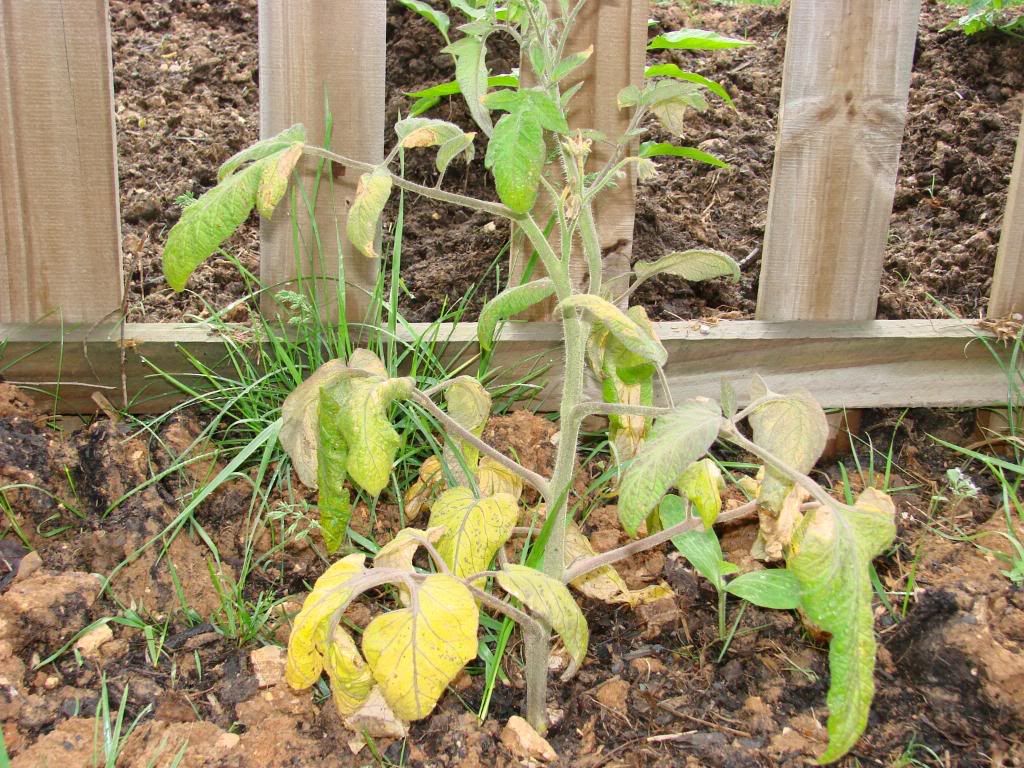 Again mystery plant