Jim, I'm with Zofiava - ounces, right?
Zofiava wrote:My special plot includes my Black Tula...
None of these are ripe yet...
Soon Zofiava, soon!
I may have to adjust the schedule for planting tomatoes next year, so the yield is spaced out a little further apart. Oh well, you live, you learn!
Among many varieties from today's harvest - monster Black Tula! Love the flavor of these guys! My largest tomato yet - 24oz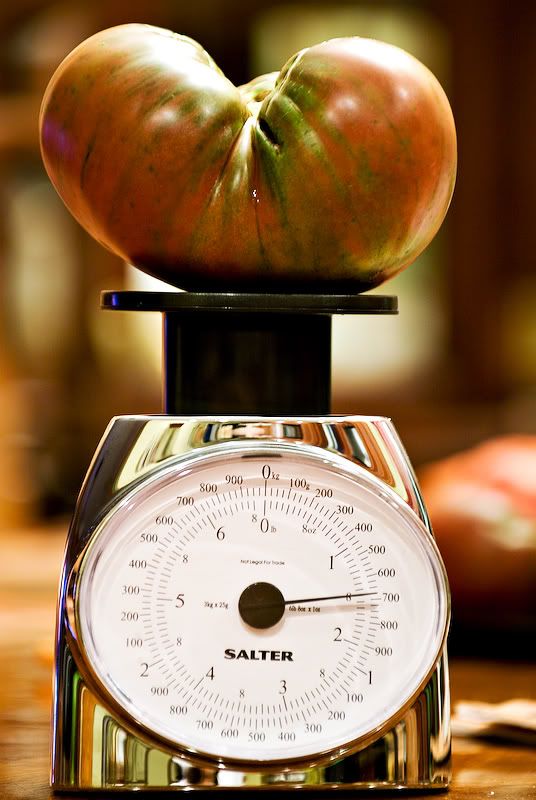 Regards,
D