While outside today trying to revive my Green Zebra plant discussed here:
http://www.helpfulgardener.com/forum/v ... hp?t=16221
i noticed three of my other plants have leaves towards the bottom of the plant that are turning yellow and dying. (there are also 1 or 2 leaves towards the tops of the plants that show these signs). I have included some pictures. (The mulch was just put down earlier this morning). Each picture if os a different plant, with the last one showing all 3.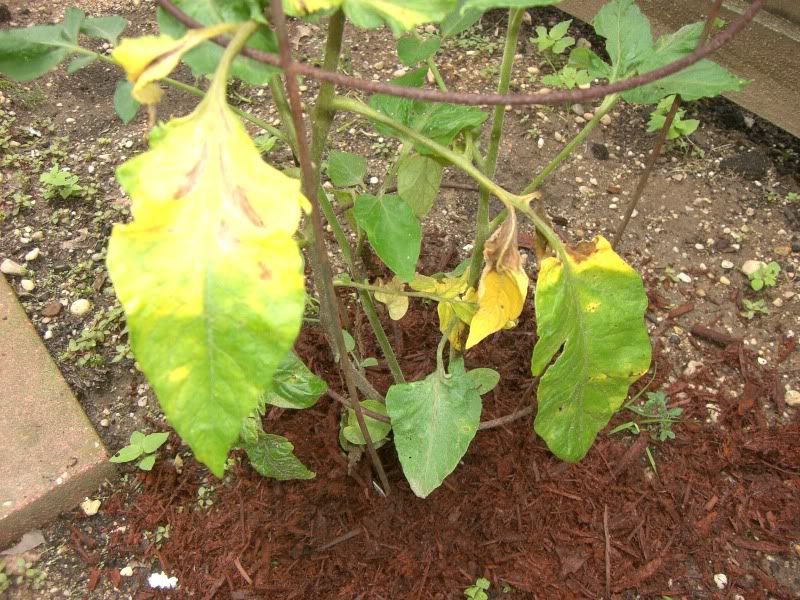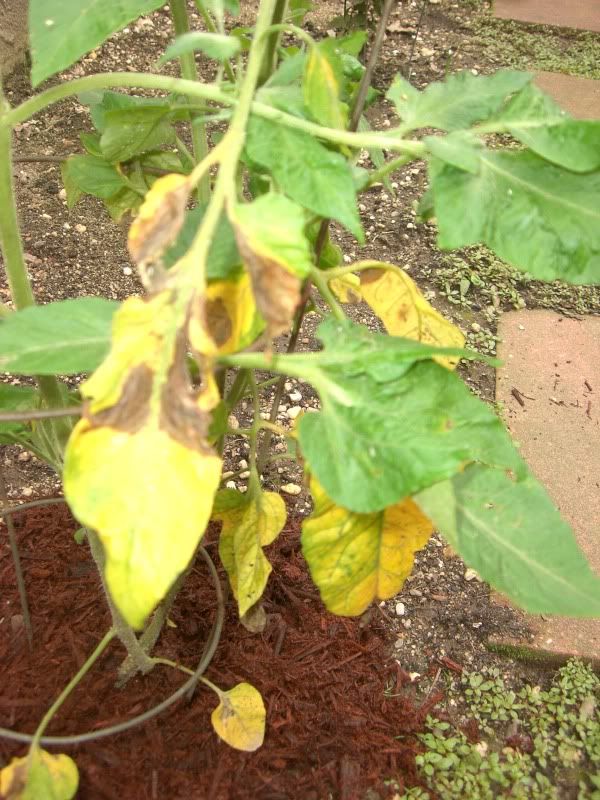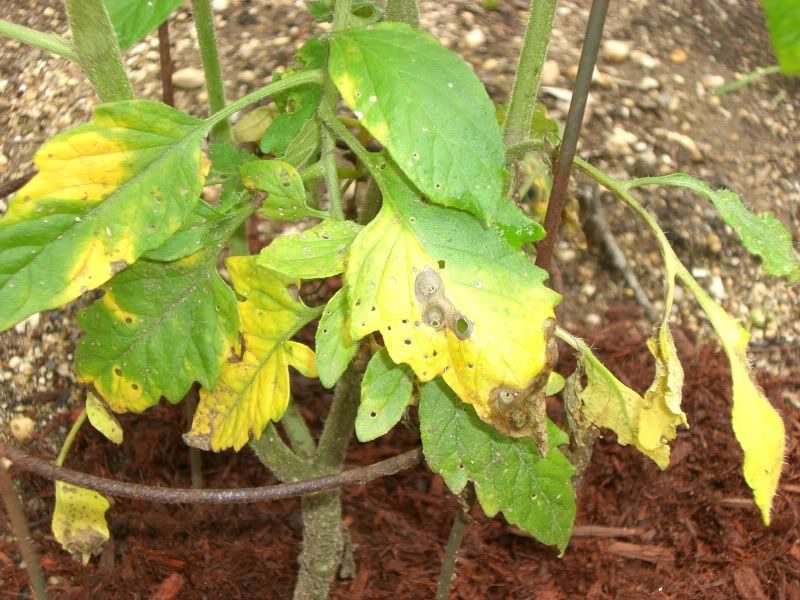 What could this problem be?
Joe